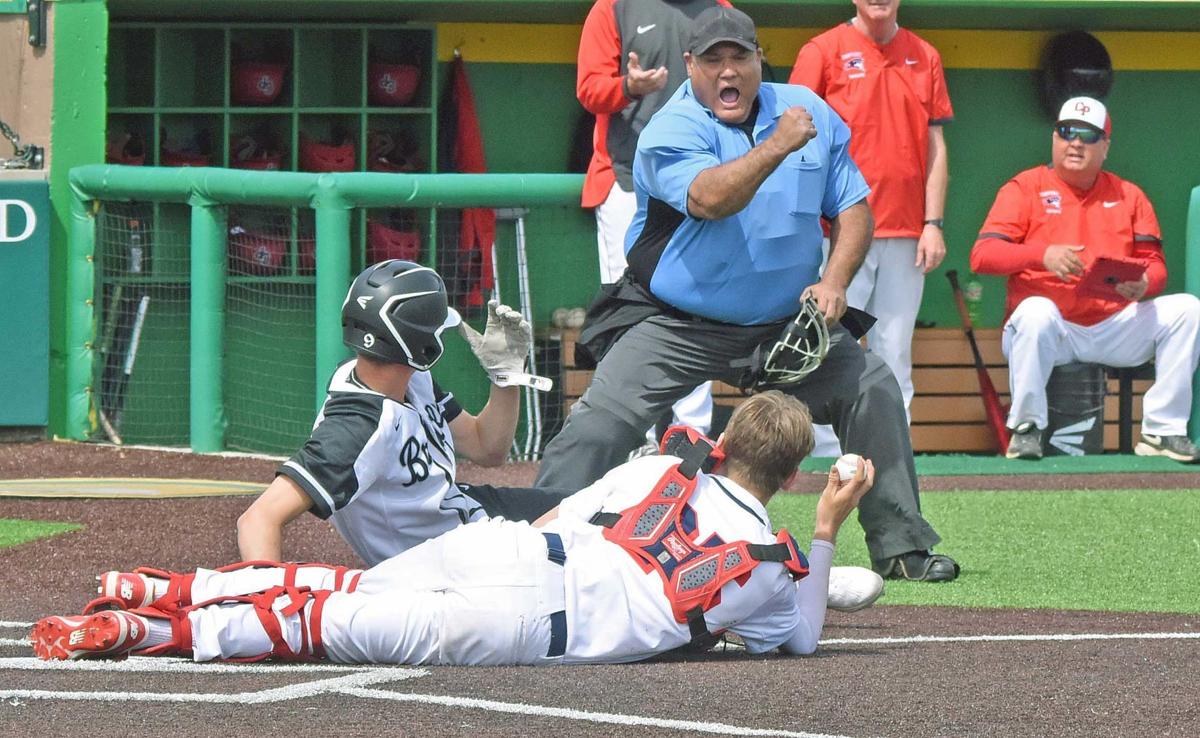 Plucky Mandan rallied from a 4-2 deficit to defeat Century 5-4 in nonregional baseball action Saturday. 
But there was to be no comeback in the second game of the doubleheader at Memorial Ballpark as CHS scored early and often for a 13-0 victory.
 Century now stands 9-7 on the season, while Mandan has a 7-5 mark.
 Mandan won the first game with a three-run rally in the bottom of the sixth inning.
 The Braves, trailing 4-2, got a leadoff double from Lucas Burgum, who scored on an infield error. A single by Owen Gress an RBI singles by Avery Bogner and a run-scoring ground out by Turner Locken completed the rally.
 Burgum's run-scoring double and an RBI single by Tony Johnson gave Mandan a 2-0 lead in the first inning.
 Century gained the lead with two-run uprisings in the second and third innings. Seth Dietz's leadoff single, a triple by Parker Sagsveen and Davis Houle's sacrifice fly enabled Century to tie the score, 2-2 in the second.
 Ryan Keup and Noah Riedinger tripled to start a third-inning rally and Seth Dietz singled to give Century a 4-2 lead.
 CHS starter Carson Motschenbacher maintained the two-run lead until Mandan's winning surge in the sixth. Reliever Ryan Keup was charged with the loss. Mandan reliever Brayden Bunnell, who took the mound in the third inning, picked up the win.
 Century wasted no time in taking charge in the second game, squeezing six first-inning runs out of two singles, a double, three walks, two errors and a passed ball.
 The Patriots needed only one hit, Noah Riedinger's double, to make it 10-0 in the second. That four-run inning was aided by two walks, two errors, two hit batsmen and a passed ball.
 Century won by the 10-run mercy rule after five innings. CHS reliever Luke Pengilly was the winning pitcher and Mandan starter Regan Schlosser was charged with the loss.
 Both teams return play again Tuesday with West Region doubleheaders. Mandan is scheduled to play at Watford City and Century will play host to Dickinson.