MILWAUKEE (AP) — New Brewers shortstop Luis Urías could miss the start of the season after he had surgery Tuesday to repair a broken bone in h…
CANTON, Ohio (AP) — The widow of Thurman Munson, the New York Yankees catcher killed in 1979 while flying his plane in Ohio, spoke out about t…
BOSTON (AP) — First baseman Mitch Moreland is staying with the Boston Red Sox, agreeing Tuesday to a one-year contract that guarantees $3 million.
CHICAGO (AP) — The Cubs are taking two more low-risk fliers on a pair of players hoping to rebound from injuries, reaching one-year deals with…
CINCINNATI (AP) — Nick Castellanos has 17 career at-bats in Great American Ball Park. Six times, he reached base on a hit. Three times, he tou…
NEW YORK (AP) — Eduardo Núñez is back in New York, this time with the Mets.
WASHINGTON (AP) — Four members of the House of Representatives introduced a resolution Tuesday urging Major League Baseball not to follow thro…
HOUSTON (AP) — Dusty Baker is working to finalize an agreement to become manager of the Houston Astros, a person with knowledge of the negotia…
HOUSTON (AP) — A person with knowledge of the negotiations says Dusty Baker is finalizing an agreement to become the Astros' manager.
WASHINGTON (AP) — Ryan Zimmerman and the World Series champion Washington Nationals finalized a $2 million, one-year contract on Wednesday.
MILWAUKEE (AP) — Oft-injured pitcher Shelby Miller re-signed with the Milwaukee Brewers, agreeing to a minor league contract that includes an …
PITTSBURGH (AP) — When the Arizona Diamondbacks landed ace Madison Bumgarner in free agency last month, the three-time World Series winner mad…
CINCINNATI (AP) — Free agent outfielder Nick Castellanos signed a $64 million, four-year deal Monday with the Reds, Cincinnati's latest big-mo…
MIAMI (AP) — Right-handed reliever Brandon Kintzler has agreed to a $3.25 million, one-year deal with the Miami Marlins, pending a physical.
NEW YORK (AP) — Big league players, managers and fans might be hearing a lot more from umpires this season.
CALABASAS, Calif. (AP) — John Altobelli, the longtime baseball coach at Orange Coast College, was killed along with his wife and daughter in t…
MINNEAPOLIS (AP) — After four playoff appearances, including two trips to the World Series, in four years with the Los Angeles Dodgers, Rich H…
MILWAUKEE (AP) — Milwaukee Brewers outfielder Ryan Braun acknowledges the possibility this might be his final season.
COLUMBUS, Ohio (AP) — An Ohio state lawmaker introduced legislation Thursday requiring all major and minor league baseball teams in the state …
DENVER (AP) — There was left-hander Kyle Freeland discussing his new, pause-free delivery. And there was shortstop Trevor Story hinting at agr…
Advanced Cleaning & Restoration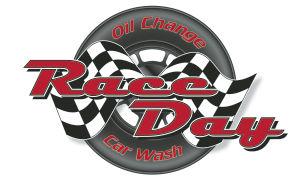 LOS ANGELES (AP) — A group of Los Angeles Dodgers fans is making plans to vent its frustration at the Houston Astros about baseball's sign-ste…
LOS ANGELES (AP) — The Los Angeles Dodgers would rather earn a World Series trophy on their own than accept any scraps from the Houston Astros…
ATLANTA (AP) — Johan Camargo has a second chance to be the Atlanta Braves' starting third baseman.
PITTSBURGH (AP) — Jameson Taillon has plenty of experience when it comes to rehabbing from injuries.
MINNEAPOLIS (AP) — Former Twins first baseman Justin Morneau has been elected to the club's Hall of Fame.
DENVER (AP) — All-Star shortstop Trevor Story and the Colorado Rockies have agreed to a $27.5 million, two-year contract that avoids an arbitr…
CHICAGO (AP) — José Abreu has known nothing but losing since he joined the Chicago White Sox.