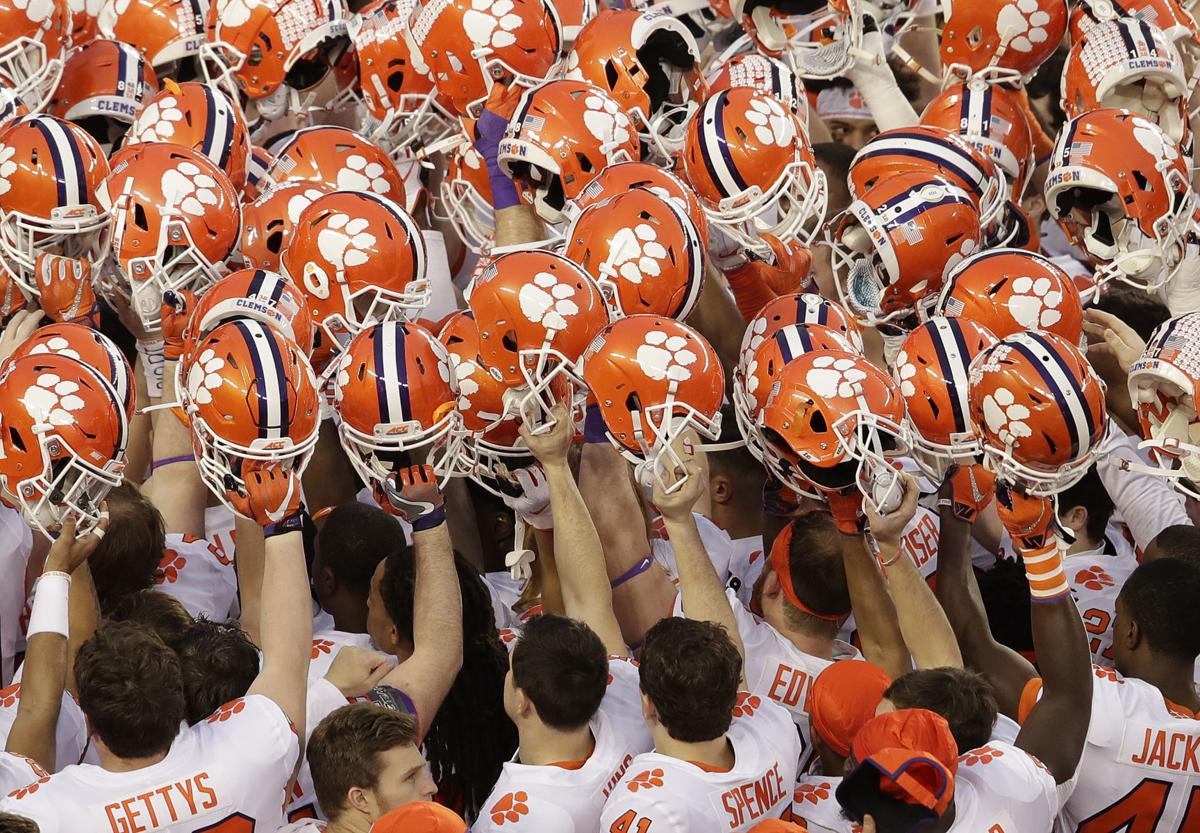 There won't be any activity at South Carolina's Williams-Brice Stadium or Clemson's Memorial Stadium if things don't change with the trajectory of COVID-19 cases, Gov. Henry McMaster warned.
McMaster's current executive order bans such things as spectator sports, concerts and movie theaters. That's been the case since the beginning of the pandemic in March. That ban will remain in place until the state turns the corner with the cornavirus, the governor said sternly.
"I will not remove those restrictions. I cannot lift those restrictions, if these numbers continue to rise and the danger persists. I can't do it. I won't do it," McMaster said. "This fall will not be like other falls. We will not be able to have college football. We will not be able to have high school football."
On Thursday, there were 1,629 new COVID-19 infections reported in South Carolina, a new record for the state. The Palmetto State has been at or above record daily coronavirus case counts over the last three weeks. The daily percentage of positive cases among what's been tested also continues to rise, one indicator that the virus' activity is increasing.
"Let me make it very clear. Wear a mask and social distance now so we can enjoy high school and college football in South Carolina this fall," McMaster posted to Twitter.
Even before McMaster's warning, there still wasn't a guarantee that college and high school football will happen in the state. Southeastern Conference commissioner Greg Sankey said the SEC will decide by later in July if there would be a football season.
S.C. High School League commissioner Jerome Singleton last week said he isn't optimistic about playing sports in the fall unless the COVID-19 outlook changes in the state.
Clemson University and the University of South Carolina have been moving forward as if a fall sports season will happen. They've been planning for reduced fan capacity at stadiums this fall because of social distancing guidelines.
South Carolina Athletics Director Ray Tanner last week suggested early August as a possible time when things might come into focus in regards to capacity and ticket distribution.
South Carolina and Clemson athletes reported to campus last month for voluntary workouts in preparation for a season, and they continue to test athletes for COVID-19. Clemson has reported 37 football players have tested positive since testing began.
The Lexington County Blowfish, a college summer league baseball team, was scheduled to begin play on Wednesday with its season and intended to have spectators, but McMaster said it would be violate the executive order if fans are allowed into the game.
South Carolina public schools got the go-ahead to begin summer workouts on June 8. But since then, many districts have pulled the plug or delayed the start of those activities, including schools in Richland, Lexington, Greenville, Beaufort, Fairfield, Newberry, Orangeburg, Georgetown, Chesterfield, Pickens, Aiken, Oconee, Dorchester, Charleston and Laurens counties.
Horry and Darlington counties will be halting workouts beginning after Thursday.
Gray Collegiate, Kershaw County Schools and S.C. Independent Schools such as Hammond, Cardinal Newman, Ben Lippen and Heathwood Hall continue with their workouts. But Gray and most of the SCISA schools weren't practicing this week because of the July 4 holiday.
Singleton said Monday that the SCHSL had no plans to shut things down throughout the state, allowing each district to continue to make those decisions.
The state's high school football coaches association met Wednesday to discuss possible scenarios or tweaks to the fall game schedule.
"We must control the spread of this virus," McMaster said. "Take this thing seriously. If everyone does this, we will be in good shape. If many don't do that, we will not be in good shape. And what is usually a great celebration with spectator sports and concerts, it will be a very quiet time in South Carolina."
Be the first to know
Get local news delivered to your inbox!