| | |
| --- | --- |
| Sunday | Closed |
| Monday | |
| Tuesday | |
| Wednesday | |
| Thursday | |
| Friday | |
| Saturday | |
Thank you for choosing
Westleys Jewelry



For more than 78 years, Westleys Jewelry has been providing customers with the very best in custom jewelry and custom jewelry designs.
Our commitment is to customer service, and for 78 years, that approach is what has allowed Westleys Jewelry to continue going strong.
Do you have an idea in mind for a custom ring? Do you need help coming with an idea for a piece of custom jewelry? There is nothing Westleys Jewelry loves more than helping turn people's dreams into beautiful realities.
Bring us your ideas, sketches and, for those grooms with saved photos in your phones, pictures and Westleys Jewelry will help you come up with an idea that's just as unique as you!
Our specialty is the Hearts and Arrow ideal cut diamond - the world's most perfectly cut diamond!
We encourage all customers to bring in any ideas as we wish to design your jewelry as close to what you envisioned as we can!


Our Dedicated Team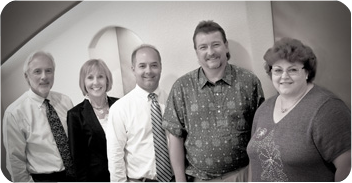 Rick – Owner
Rick began his career as an apprentice and watchmaker. 42 years later, he remains heavily involved in every aspect of the business.
Rick is a GIA Diamonds Graduate, Designer, Goldsmith, Jewelry Model Maker, Watchmaker, and Diamond Buyer.


Theresa
Theresa has been making clients dreams come true for over 34 years, as a Sales Consultant and Jewelry Buyer for Westleys for over 34 years.


Brenda
Brenda has been a "sterling" example of what Westleys is all about during her 39 years as a Sales Consultant and Engraver.


Josh
Josh has put talents to work every day as a top-notch Jewelry Designer, Goldsmith, Jewelry Model Maker, and Clock repair Expert. He is in his 24th year with the company.


Mia
Multi-talented GIA Diamonds graduate Mia thrives on helping customers find that special piece that matches their personality and lifestyle. Mia, who joined Westleys in 2013, also takes care of social media marketing.
For more information on our custom design services, call Westleys Jewelry today - 701-223-6430
Testimonials


"Best jewelry store I've been in, customer service is 5 star. Their work is five star, why go anywhere else"

-Paulette T.


"Best jewelry store I've ever dealt with. Top notch customer service and great custom work! Won't use any other jewelry store!"

-Brock S.
"They custom designed and created the most beautiful ring I could have ever imagined."

-Bobby J.


"We have had such a wonderful experience with Westleys! The Westleys team has provided one of the best customer service experiences we've had, and working with Mia has been a delight. Thank you!"

-Blake and Tara F.
"Outstanding place to do business. Their customer service and products are both top notch!"

-Mike M.


"The quality of jewelry was amazing......the customer service was priceless. Thanks Mia for making a couple dreams come true."

-Trevor K.
Westley's Jewelry specializes in custom jewelry - if you can dream it, we can make it!
Call Westley's Jewelry today to learn more! 701.223.6430