Rihanna is reportedly romancing A$AP Rocky - just weeks after her split from Hassan Jameel.
Blac Chyna has hit out at Kylie Jenner for taking her three-year-old daughter Dream on the doomed helicopter that killed Kobe Bryant at the we…
Anne Hathaway and her husband Adam Shulma have reportedly called their second son Jack.
Jodie Turner-Smith doesn't want to raise a family in the US or the UK because they have "gone off the rails."
T.I. has apologized to his daughters for his "imperfections" following the sudden death of Kobe Bryant over the weekend.
Blac Chyna has been ordered to pay $72,000 to her former landlord after she failed to respond to his lawsuit last year.
Brooklyn Beckham has got the names of his siblings inked onto his fingers - his second tattoo tribute to them in two years.
Hilaria Baldwin has admitted she sobbed so hard when she found out that she had miscarried her baby at 16 weeks that her eyes were nearly glue…
Stormzy has been gifted a personalised one-of-a-kind game of 'Monopoly'.
Pamela Anderson thinks "progressive" society can be "paralysing" for men who no longer know what they "can do".
Zoe Ball was "in shock" for two years after her partner Billy Yates' 2017 suicide.
Yungblud's music helped him be a "bit stiller" as he always has a lot going on in his head.
Iron Maiden drummer Nicko McBrain has hinted at the heavy metal legends are working on their first new album since 2015's 'Book of Souls'.
Juice WRLD could release an album posthumously as he had 2000 unreleased songs made prior to his passing.
Kylie Jenner has opened up about Stormi's birth for the first time, as she prepares to mark the little one's second birthday,
Laura Dern took time off to spend with her children after growing up with actor parents, Diane Ladd and Bruce Dern.
Anne Hathaway thinks people should stop "panicking" about diversity in Hollywood as it takes time for these changes to filter through.
The 'Transformers' franchise is set to be revamped by Paramount, with two new scripts in developments.
BTS have promised their upcoming new album will be "better and harder" than people expect.
Post Malone plans to get back into the studio when his tour ends and hopes to have a new album out this year.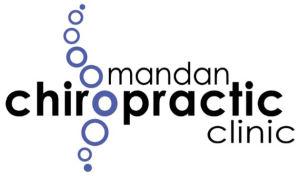 Mandan Chiropractic Clinic - Dr. Erik Isaacson
Hailey Bieber has a "whole newfound respect" for Justin Bieber after watching him work on his new music.
'Wrecking Ball' hitmaker Miley Cyrus claims she doesn't get an invite to award shows nowadays after she smoked weed on stage at the MTV EMAs in 2013.
Jimmy Kimmel filmed his talk show without a studio audience on Monday (27.01.20) because it didn't "feel right" in the wake of Kobe Bryant's death.
Ellen DeGeneres broke down in tears while taping an emotional monologue for her talk show on Monday (27.01.20).
Snoop Dogg, Justin Bieber and more are supporting a petition to change the NBA logo to honor Kobe Bryant following his tragic death over the weekend.
Kylie Jenner has revealed she used to fly on Kobe Bryan's helicopter as she paid tribute to the late pilot Ara Zobayan after the tragic crash …
Nicole 'Snooki' Polizzi has confessed her son battled with anxiety when she'd leave to film 'Jersey Shore'.