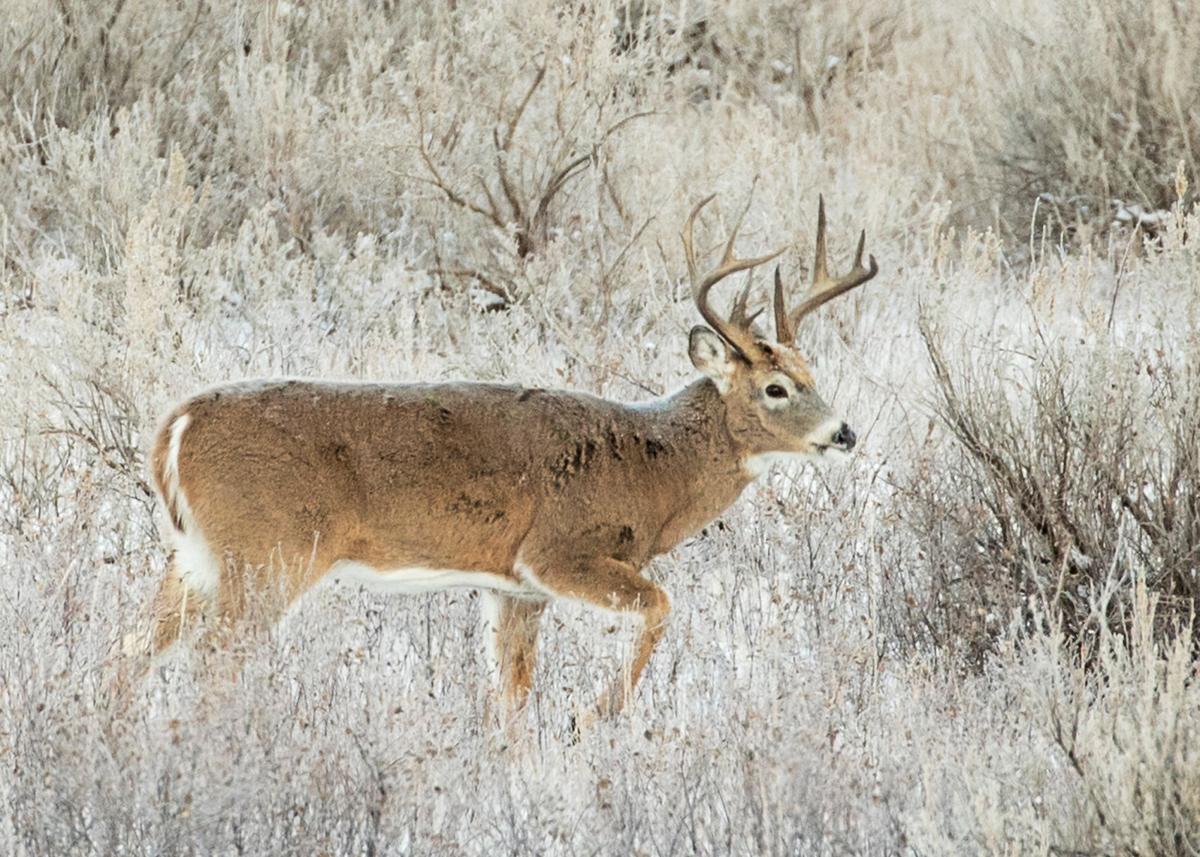 North Dakota's Game and Fish Department is making 72,200 deer licenses available to hunters this year, the sixth consecutive year of an increase and the highest level of licenses in 10 years.
The 2021 number is 3,150 more than last year and 67% higher than the recent low point of 43,275 licenses just six years ago. 
Deer licenses in North Dakota in the first decade of the 2000s routinely surpassed 100,000 and at times approached 150,000. But deer populations have been impacted in recent years by a loss of habitat due to oil development and changes in farming practices, along with three straight harsh winters beginning in 2009. The acceleration of chronic wasting disease in the state the past few years is another concern.
Game and Fish in recent years has been moving toward a goal of at least 75,000 annual deer licenses. The increase this year might have been even higher than it was had it not been for dry conditions across the state. Extreme drought covers 83% of North Dakota, according to the most recent U.S. Drought Monitor map.
"We believe deer in general wintered quite well across the state. However, with the continued dry conditions across the state we don't know yet as to how this year's reproduction will go," state Wildlife Chief Jeb Williams said. "Super-dry conditions can be tough on does (and) fawns, so we are more comfortable at this point taking a wait-and-see approach and adjust appropriately next year if warranted."
License details
The number of deer licenses issued each year are determined by harvest rates, aerial surveys, depredation reports, hunter observations, input at Game and Fish advisory board meetings, as well as comments from the public, landowners and department field staff.
Any-antlered licenses this year increased by 1,500 from last year, any-antlerless by 1,250, antlered whitetail by 100, antlerless whitetail by 100 and antlerless mule deer by 200. Antlered mule deer licenses remained the same.
Muzzleloader licenses increased by 60. Restricted youth antlered mule deer licenses remained the same.
The deadline to apply for a license is June 2. North Dakota's 2021 deer gun season opens Nov. 5 at noon and continues through Nov. 21. For more information or to apply for a license, go to the Game and Fish website at gf.nd.gov.
Deer hunters in North Dakota last year as a group had their best season in five years, with overall hunter success at 68%, up from 64% the previous year and the average over the previous 10 years of 62%. For a more complete summary of the 2020 season, go to https://gf.nd.gov/news/4665.
Deer hunting is a multimillion-dollar contributor to North Dakota's economy annually. Each hunter spends hundreds of dollars daily and averages nearly five days in the field, according to Game and Fish and state Tourism Division data.