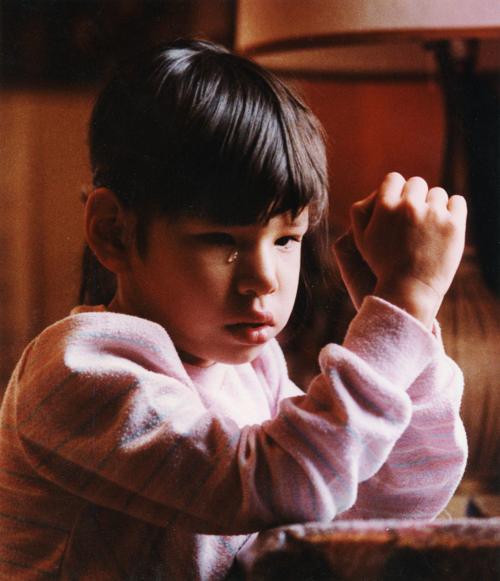 Not everyone will agree with Byron Dorgan's conclusions in his latest book, "The Girl in the Photograph." The former U.S. senator covers a lot of ground in less than 200 pages and provides a historical perspective to today's Native American issues.
Dorgan uses the story of Tamara, who was 5 years old in 1990 when she was beaten in a foster home, to examine Native American conditions in the past and today. Dorgan learned about Tamara when he read a story about her in 1990 in The Bismarck Tribune. A photo of Tamara by Tribune photographer Tom Stromme that accompanied the story is the basis of the title of Dorgan's book.
The book is a worthwhile read that serves as a reminder of the government's broken promises and treaties with Native Americans. It provides understanding of why Native Americans cite treaties broken more than 150 years ago. Dorgan writes that Tamara's story is a "... microcosm of inequities and shortcomings of this great country that extend far beyond Indian reservations."
The statistics used by Dorgan paint a grim picture. High suicide rates, low graduation rates, the lack of health care and jobs. Dorgan tells of a teacher who in her last eight years of teaching at McLaughlin, S.D., and Fort Yates, lost 13 students to suicide.
What's sad is that at different times, resources were focused on suicide prevention on the Standing Rock Indian Reservation and other reservations, but the problem persists.
As a result of her foster home experiences and her family's struggle with alcoholism, Tamara suffers from post-traumatic stress disorder. The PTSD has made it difficult for her to lead a normal life.
You have free articles remaining.
Dorgan's book also offers hope for a better outcome for Native Americans. He profiles a number of Native Americans leading successful careers and making a difference on reservations.
He discusses the need for providing health care, working with families, improving educational opportunities, having better staffing for law enforcement, and creating businesses and jobs on reservations.
In North Dakota, the relationship between state government and the tribes has been improving since the Dakota Access Pipeline protests. The oil tax agreement with the Fort Berthold Reservation was a major achievement, and there have been other encouraging steps.
Congress also has taken significant action. It established the Alyce Spotted Bear and Walter Soboleff Commission on Native Children to study programs, grants and supports available for Native children at government agencies and in Native communities. The commission of 11 members has three years to issue a report with recommendations for delivering services to Native children.
Congress continues to work on legislation dealing with violence against Native American women and children. Dorgan served on the Senate Committee on Indian Affairs, as did former U.S. Sen. Heidi Heitkamp, D-N.D. U.S. Sen. John Hoeven, R-N.D., now chairs the committee. So North Dakota has had influence on legislation.
When Dorgan retired from the Senate, he formed the nonprofit The Center for Native American Youth to help Indian youth on reservations. He reconnected with Tamara in 2016, and it prompted his book.
Tamara's story doesn't have a happy ending yet, but there's hope. However, the nation's reservations need more than hope; they need action that's more prompt. In the end, Dorgan's book is a call to action. It's time the Tamaras of the reservations get help.
Dorgan will hold a book signing at 7 p.m. Jan. 20 at Barnes & Noble Booksellers in Bismarck.