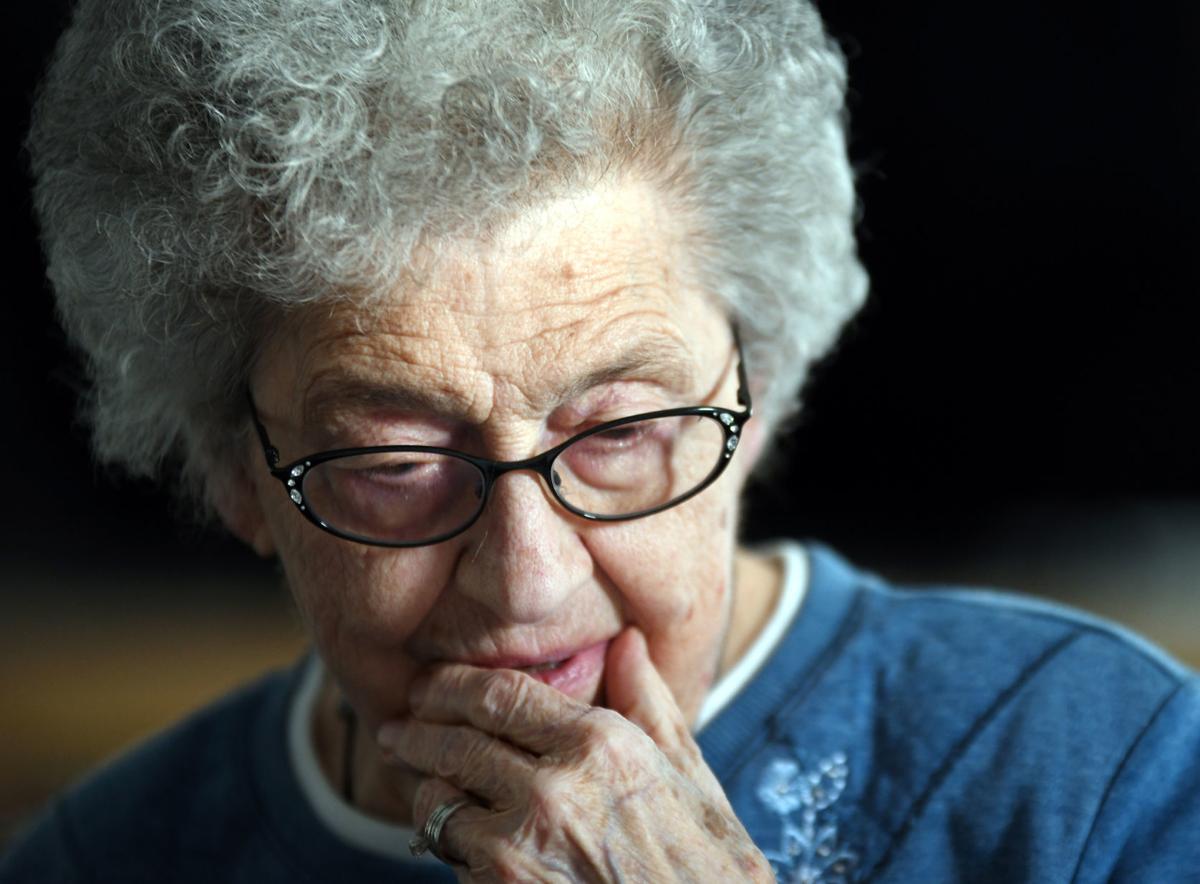 For Edna Schmeets, of Harvey, there's likely to be no happy ending to what she's endured since 2011. She was among 100 mostly elderly Americans scammed out of more than $6 million in an operation out of Jamaica.
Schmeets, 90, lost $400,000 in the scam, but as Blake Nicholson described in a Sunday story, she's a fighter. She became the face of the scam's victims, helping prosecutors bring criminals to justice.
The courtroom part of the case has concluded with 31 defendants, 14 of which are Jamaican nationals, having been prosecuted. Some are finishing their federal prison terms. Efforts by U.S. attorneys to get restitution for the victims continues, but it's a difficult and slow process.
Unfortunately, it's unlikely there will be full restitution. Some of the money has been spent, some remains stashed in other countries and some of the offenders are broke. U.S. District Judge Daniel Hovland ordered the Jamaican mansion that served as the scam headquarters forfeited to the U.S. government. The Jamaican government must sign off on the order, and there's no guarantee it will.
The U.S. attorney's office in North Dakota continues to pursue restitution. The office received the Justice Department's Award for Fraud Prevention last month for its efforts prosecuting the case. It's a bittersweet award because the attorneys involved know victims and how they are hurting.
You have free articles remaining.
The scam was similar to others being conducted across the country. The victims were called and told they had won a lottery and then asked to send advance fees or so-called taxes so they could receive their winnings. There was no jackpot and the victims lost the money they sent.
It's understandable how people fall for the scams. The scammers have perfected their spiel and can be very convincing. Anyone recently retired and spending more time at home will be surprised by the deluge of calls -- some scams and some legitimate -- but all intended to get a person to spend money. It's not difficult for people to get confused and fall for the pitch.
Law enforcement and advocacy groups have been warning about the different scams for years. Criminals, however, have ways of tweaking their scams and making them convincing. If someone has won a lottery, has problems with their credit cards or needs to contact Social Security, they won't learn about it through a phone call.
Whether young, old or in between, it pays to be cautious and ignore the calls.
To Edna Schmeets' credit, she didn't let any embarrassment over being scammed stop her from helping authorities catch the  scammers. She did interviews and became a voice for justice. She deserves our admiration.
Unfortunately, Schmeets and the others scammed by the Jamaicans will likely forever be victims. So far, Schmeets has received three checks totaling $287 with another check pending for $138 in restitution.
Hopefully, Schmeets' willingness to fight the criminals will prevent others from falling prey to similar scams. Everyone needs to heed her warning; otherwise the result could be costly.