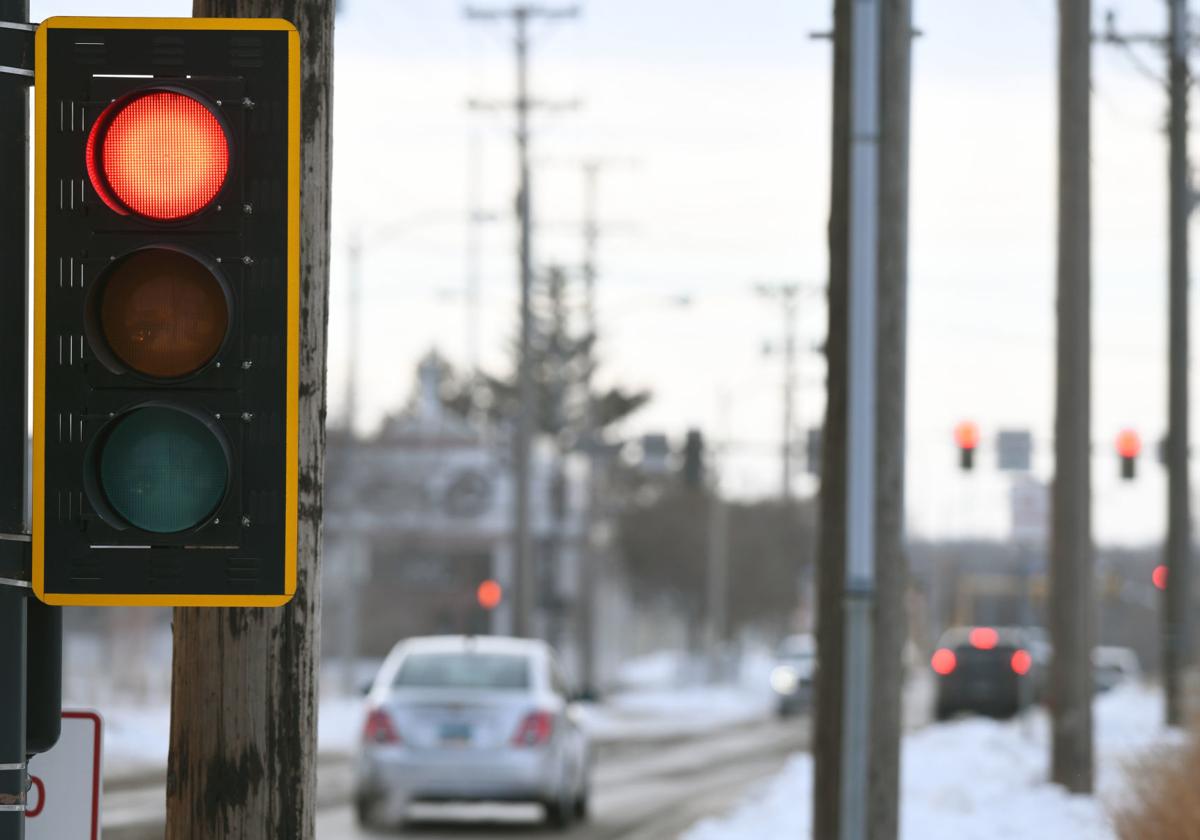 Some months ago, the Tribune editorial board scolded drivers in the Bismarck area for ignoring red lights. Since that time, Bismarck has cracked down on red light violators.
Unfortunately, it hasn't put a big dent in the problem. Commenters on the Bismarck Police Department's 2019 Citizen Survey complained about motorists running red lights and creating dangerous situations. The complaints don't surprise Police Chief Dave Draovitch.
"It's frustrating that people are so blatant, especially with red lights, because they're so dangerous," the chief told the Tribune.
The commute home or to work doesn't take that much time in most instances. Unless there's construction or an accident, traffic flows fairly smoothly in the Bismarck area. There are times when drivers need patience, but the commute in Bismarck in no way compares to a city like Minneapolis.
Bismarck has taken steps to reduce the problem. The city recently doubled the fine for red light violations from $20 to $40. In 2018, Bismarck completed the installation of blue confirmation lights at 132 intersections. The confirmation lights come on when the signal turns red. Traffic officers can see the blue lights from any angle, allowing them to know when someone runs a red light.
Police have issued more tickets. In 2018, officers gave out 432 citations for red light violations not related to an accident. In 2019, there were more than 510 tickets. Since the fine increased in August, about 225 tickets were issued, compared to 197 in the same time frame in 2018.
You have free articles remaining.
Draovitch thinks the fine should be higher, up to $80 for running a red light. The Tribune agrees the fine should be raised. Maybe hurting drivers in the pocketbook will help avoid someone getting hurt in an accident.
Too often at an intersection you will see two or three cars turn after the light has turned red. There's no excuse for such violations. The yellow light gives drivers a warning they will need to stop soon.
Stopping in a timely manner for light changes also is a courtesy for other drivers. There would be more accidents if most drivers weren't conscious of safety and alert to those who choose to run lights.
Draovitch said concentrated efforts at intersections have been successful. Hopefully, the police department can find a way to increase those efforts.
To be fair, traffic violations aren't limited to Bismarck. Anyone who lives or regularly travels in rural areas knows too many motorists consider stop signs as optional.
Not all the traffic news is disappointing. North Dakota ended 2019 with 98 traffic fatalities, the first time in 17 years the number was below 100. The numbers are preliminary, but it indicates that the state's Vision Zero program may be having an impact. Vision Zero strives for no fatalities.
Reducing red light violations will result in safer streets. The responsibility lies with drivers who need to think of safety first and be more patient.