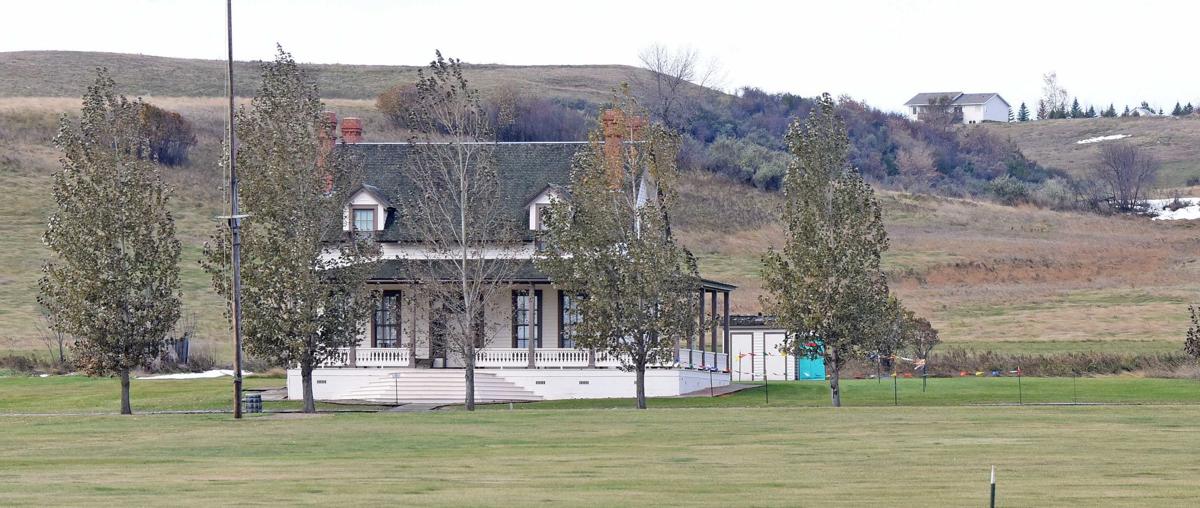 The Morton County Commission shouldn't impose a permanent building ban on property owners within sight distance of Fort Abraham Lincoln State Park. While the reasoning may seem to have merit, the commission shouldn't infringe on property rights.
The commission approved "a building moratorium within sight distance" of the state park in 2000. Commissioners amended the moratorium in 2002 by taking out an area of land southwest from the park because there had been construction approved before the moratorium was adopted.
The moratorium involves 17 landowners in an area of roughly 400 acres.
While the moratorium has existed for 18 years, it seems unfair to the Tribune editorial board. There are beautiful views from the park, especially from the bluffs where the blockhouses sit. Visitors can enjoy a view of the Missouri River and the surrounding countryside.
It's not the same view that Lt. Col. George A. Custer, his troops and others shared when the fort was established. The landscape is remarkable, but it's different than when Custer and his troops left in 1876 for the Little Big Horn. The surroundings were no doubt more barren at the time.
The state park is a gem for the Bismarck-Mandan area and the state. It's a destination for many history buffs. However, it's not fair to landowners to not allow them to build on land they own.
You have free articles remaining.
Nine landowners opposed the proposed ban during a July meeting of the county planning and zoning commission. It's understandable to require building permits and to have specifications for projects. To not allow a landowner to add anything to his or her property doesn't seem right.
Morton County Commissioner Andy Zachmeier summed it up when he said, "The main question to be asked is which is more important, public property rights or public interest in protection of the viewsheds?"
The Tribune believes public property rights come first. During the oil boom, there have been instances in which sitings of oil wells have been challenged because of the viewsheds involved. There have been compromises involved, but overall, landowner rights are acknowledged.
The Tribune doesn't have a problem with the county establishing rules on what types of structures can be constructed, but the rules should apply throughout the county.
The county may drop the proposed ban if the North Dakota Parks and Recreation Department purchases a scenic easement, or right to control land, from surrounding property owners.
The Tribune believes Morton County should end the moratorium, drop the proposed ban and review the present regulations for building permits for possible revisions. Parks and Recreation can try for an easement if it so desires.
The Tribune supports preserving our history, and the park does an excellent job of doing that. We don't support an unrealistic ban on private property owners.