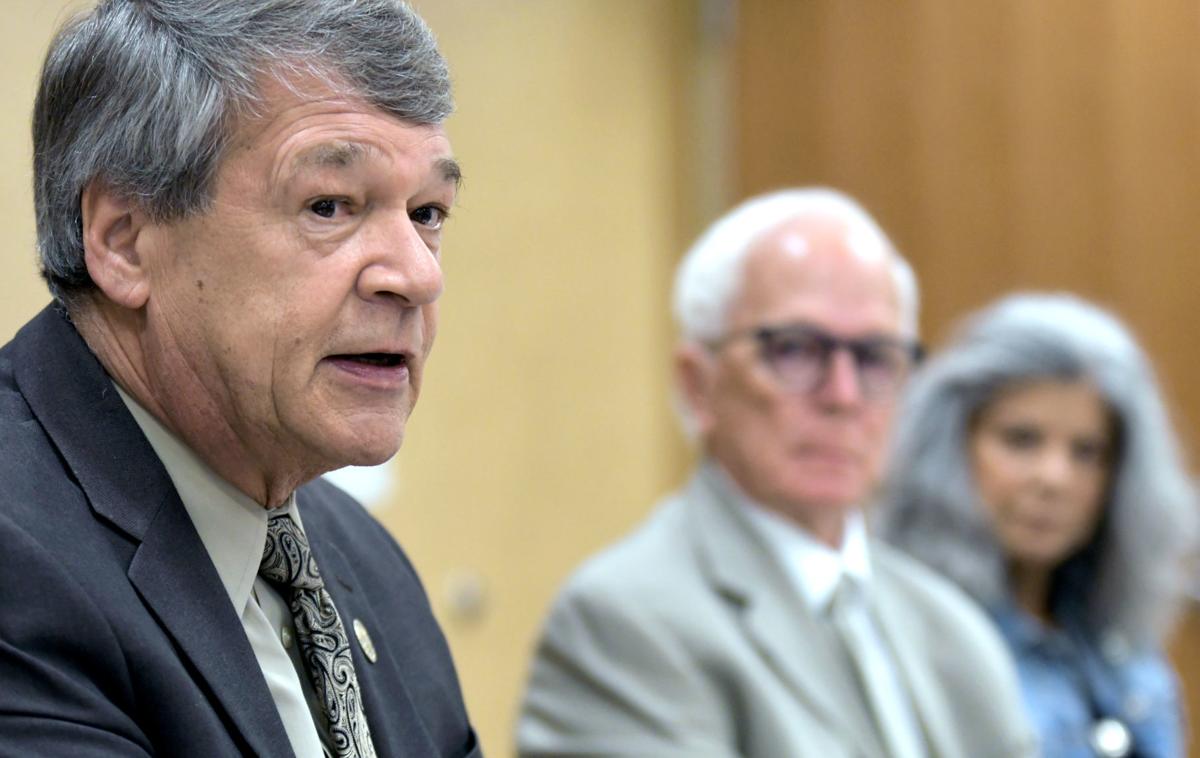 The state's new policy providing pardons for low-level marijuana offenses makes sense. It appears Gov. Doug Burgum is being judicious in how he uses the policy.
The five-member Pardon Advisory Board adopted a policy change in July easing the pardon process for convictions for marijuana possession or ingestion, or paraphernalia possession. To be eligible, an applicant cannot have violated any criminal laws within five years prior to filling out the application.
The policy doesn't apply to convictions for intent to deliver marijuana, or for manufacturing or delivering marijuana. If a pardon is granted, it essentially removes guilt for the offense.
The Legislature during recent sessions has been reviewing the state's criminal laws and sentencing guidelines. One of the goals has been to reduce the number of people being sentenced to jail or prison for minor offenses. The new pardon policy is another effort to provide a second chance for those with minor offenses on their record.
Burgum has praised the pardon policy as a way to help erase the stigma that goes with the offenses. He believes the policy will make it easier to find housing and get jobs, thus reducing workforce shortages.
You have free articles remaining.
The pardons aren't automatic. The board recommended 26 pardons and Burgum granted 16. The governor's office said some of applicants had more serious offenses on their records and Burgum thought it more appropriate for them to go through the long-form pardon process.
That's understandable, but it would be helpful if the governor's office explained Burgum's criteria for granting pardons. It appears he will be getting a lot of requests. Attorney General Wayne Stenehjem estimates as many as 175,000 cases going back decades could be eligible under the new policy. Those eligible have to submit an application to the pardon board.
How many people with convictions 20 or 30 years ago will apply remains to be seen. The opportunity to wipe one's record clean should be enticing.
Stenehjem believes criminal penalties and consequences should be proportionate to the offense. The public's attitude to marijuana has obviously changed over the decades. Some states have legalized marijuana, and North Dakota voters approved the use of medical marijuana. There could be a measure on the November ballot to legalize marijuana in the state.
Whether or not North Dakota voters should decide to legalize marijuana in the future, it doesn't make sense to have people with criminal records for smoking marijuana. Not in a time when presidential candidates admit to smoking it in college.
The Tribune believes Burgum is correct when he says the pardon policy "... can offer individuals a second chance at a successful, healthy and productive life ..."
That makes it good policy.