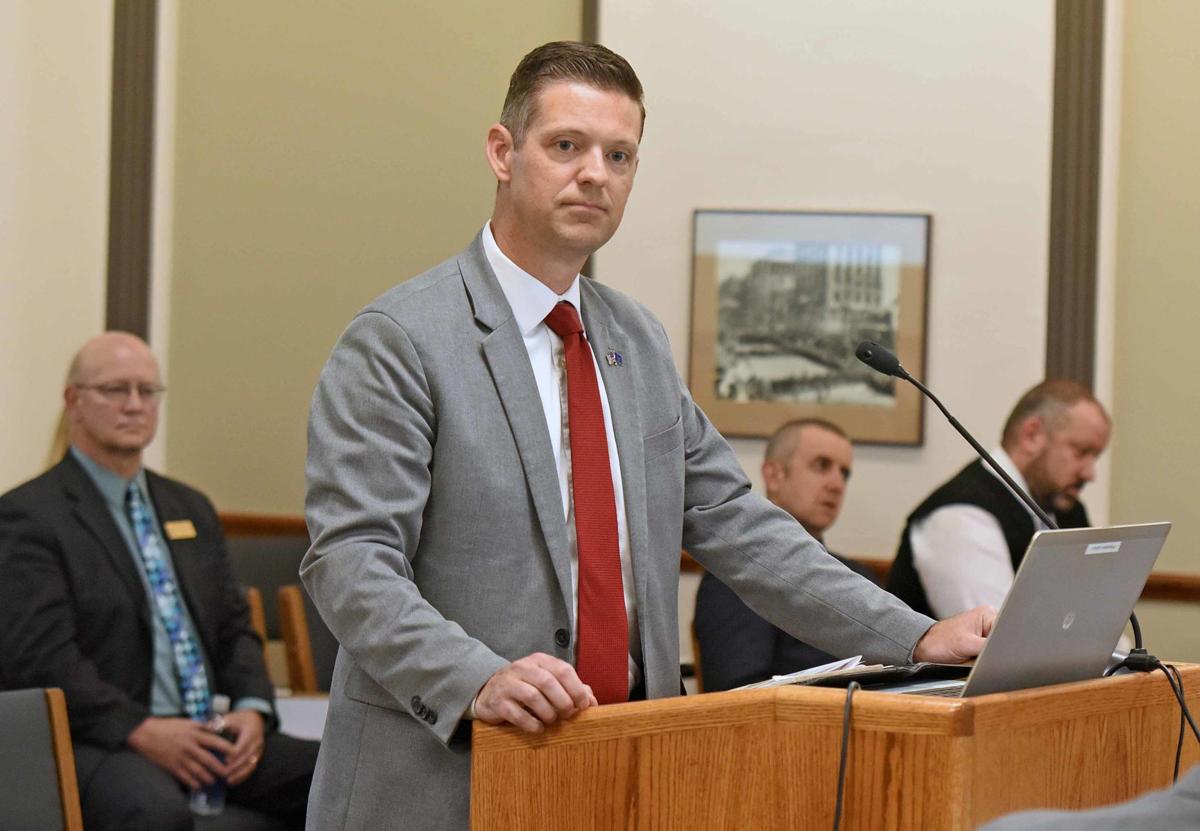 North Dakota legislators should see how investigations related to recent audits play out before deciding on changes to state law. There's concern among state employees and lawmakers after North Dakota Auditor Joshua Gallion referred audits to the attorney general's office for possible investigations.
Gallion is required by law to report alleged wrongdoing, and the attorney general is required to investigate.
Commerce Director Michelle Kommer hired an attorney after the attorney general's office asked South Dakota to help investigate the Department of Commerce following an audit that concluded the department allegedly violated state law on contract bidding.
Assistant State Librarian Cynthia Clairmont-Schmidt also might hire an attorney after an audit found the library misallocated some funds. Both Kommer and Clairmont-Schmidt said the situations were honest mistakes. North Dakota law doesn't allow them to have legal representation from state government attorneys.
The Tribune editorial board realizes that mistakes can occur -- that's why private businesses have audits and why the state tasks the auditor with auditing North Dakota offices. It also makes sense when the public's money is involved to investigate or review the findings of the audit.
You have free articles remaining.
We believe in most cases that mistakes happen, but it's unfortunately possible that wrongdoing may have occurred. That doesn't mean state employees should live in fear of audits.
There may be a need to tweak the present law. Senate Majority Leader Rich Wardner, R-Dickinson, suggested amending the language in the existing laws to allow for more discretion on launching investigations. He said it could be as simple as replacing "shall" with "may" in the law. Gallion also supports tweaking the law.
Legislators can't change the law until the 2021 legislative session, so they have time to study the need for any revisions in the law. They should know the results of the library and Department of Commerce investigations and how much of a financial burden was placed on state employees before taking action.
No one should jump to any conclusions until the investigations are completed. Everyone should share the same goal of North Dakotans getting the best use of their dollars under the law.
Gallion has been aggressive about conducting the audits; that's one of the duties he was elected to perform. The Tribune has been supportive of the audits and believe they result in healthier government.
The audits have highlighted where mistakes occurred, where the proper processes haven't been followed and occasions in which the law has been skirted. The indications are the public favors the audits.
Again, there's no reason to fear audits; they are done in the best interest of citizens. If the laws relating to audits can be improved, it should be done. However, no action should be taken that weakens the effectiveness of audits.