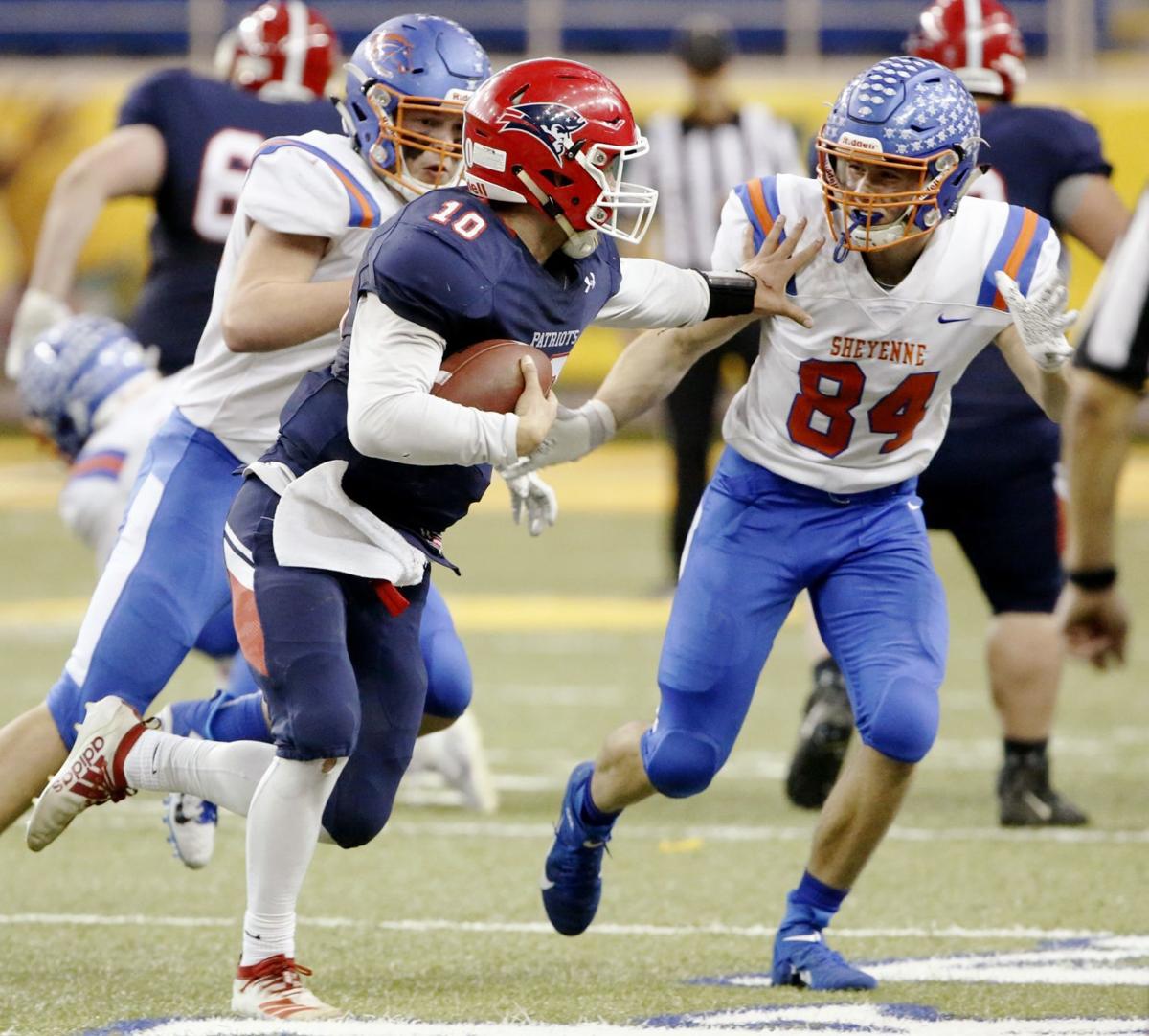 On Nov. 15, a story by Hayden Goethe in the Tribune looked at how participation in high school football has declined nationally. In North Dakota, however, those numbers have remained stable over the last five years.
Students in the state still want to play football. College and professional games on television make the sport attractive, and North Dakota coaches do a good job of encouraging kids to participate.
Safety concerns have resulted in football falling out of favor with many parents and health professionals across the nation. Concerns about concussions have been on the rise in recent years. The discovery of chronic traumatic encephalopathy (CTE), described by the Mayo Clinic as "brain degeneration likely caused by repeated head traumas," has added to those concerns.
Someone who hopes to play beyond high school has to take that into consideration. North Dakota, along with the rest of the nation, has taken steps to make football safer. Rules are in place to reduce targeting and limit the amount of contact during practices.
Of course, football isn't the only sport where injuries occur. Kids who begin participating in sports in elementary school have developing bodies. Those bodies aren't always ready for the stress placed on them. That's why it's important when young people begin taking part that parents and coaches pay attention to how they are reacting to the physical activity.
You have free articles remaining.
Whether running track, playing basketball, soccer, hockey or volleyball, or being in rodeo, wrestling or another sport, there's risk of injury. So precautions need to be in place.
The Tribune believes that sports remain a vital part of a young person's development. It teaches them teamwork, it can improve their social skills and it's healthy to be active. For those things to happen, there needs to be the right kind of parental involvement and coaching.
Another reason for the decline nationally in high school football participation is the increase in the number of sports being offered. Students, especially in larger school districts, may have two or more sports to choose from in the fall, winter and spring. Computer gaming is even being offered as a sport now, including in North Dakota.
Being involved in sports can keep youth involved and reduce the amount of time where they might be tempted to misbehave. Still, students along with their parents must decide how many sports are right for them.
It's unlikely high school football will fade away, especially with the lure of college and pro football. But if it did, it would be replaced by another sport. The desire to compete remains strong in this nation, and that's good.
No matter what sports our kids are participating in, we must make sure they're as safe as possible. There's always risk, but we must reduce it as much as possible. Sports should be enjoyable, and it's not much fun to be hurt.