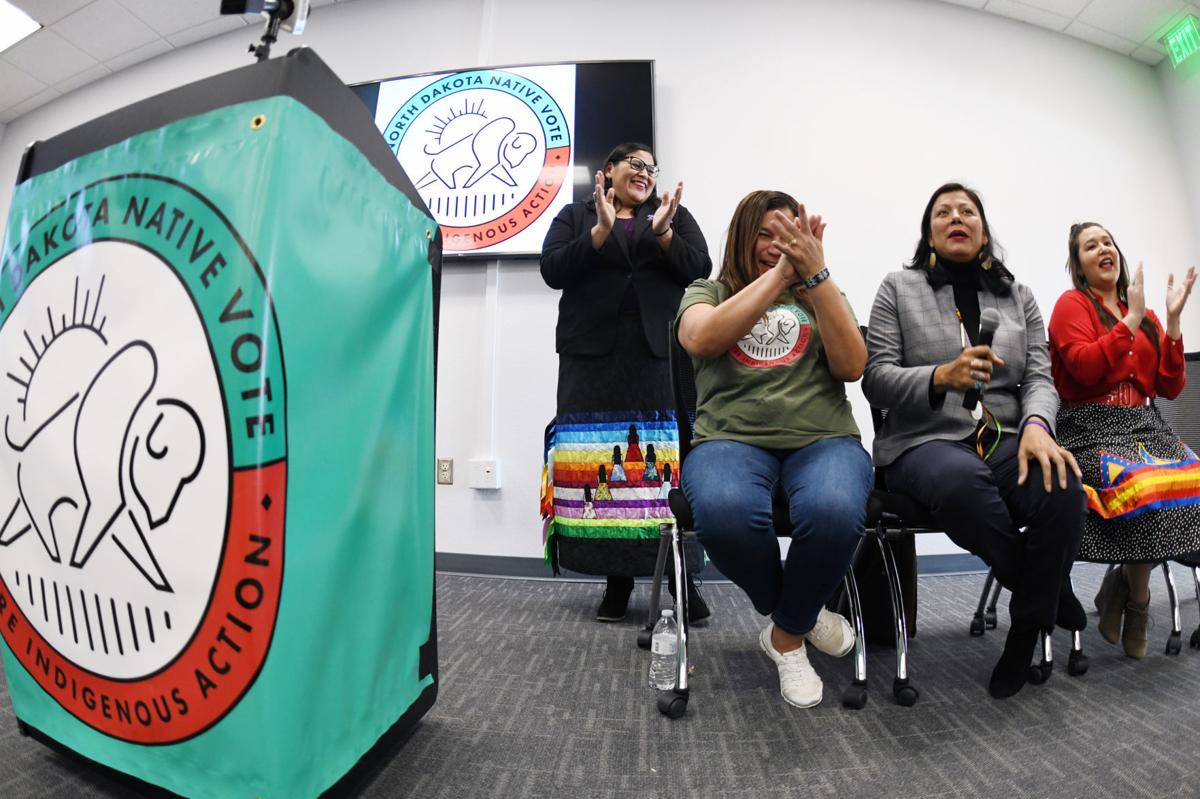 This is Up and Down, where we give a brief thumbs up or thumbs down on the issues from the past week.
Up
Native American activists are working to increase voter turnout in 2020, as well as improve participation in the U.S. census and promote civic participation. North Dakota Native Vote launched its effort last week in Bismarck. The group plans to hire a field director and part-time field organizers on each of the reservations in North Dakota. It's good to see the group continue the momentum from 2018, when voter outreach efforts led to strong turnout in North Dakota tribal communities.
Down
The North Dakota Game and Fish Department has received numerous reports of dead and dying Eurasian collared doves due to a virus. The outbreak could become a greater concern this spring if it continues when mourning doves are migrating north. The department encourages people who have noticed dead birds to remove birdbaths and bird feeders to prevent spreading the virus to other birds.
You have free articles remaining.
Up
McKenzie County plans to use drones to help inform decisions about whether to restrict traffic on gravel roads following heavy rains. It would be a new use for drones in North Dakota and could be a valuable tool for guiding local officials to prevent road damage. McKenzie County is the state's top oil-producing county, so closing down roads can have big economic consequences. But driving heavy trucks on roads when they're too wet can cause major damage. Grand Forks-based ISight PPV plans to open an office in Watford City and begin using the drones in May.
Down
The State Board of Accountancy violated the North Dakota open meetings law with a special meeting held last November, according to Attorney General Wayne Stenehjem. The board met on Nov. 5 to receive a litigation update in a disciplinary case. The board posted a correct meeting notice at its office, but the version posted on the secretary of state's website did not list any topics and listed an incorrect date. The board also failed to fully respond to a request for records from the meeting. The board has since complied with the law, Stenehjem said.
Up
The Bismarck Library Foundation announced last week it surpassed its goal of raising $150,000 for a new Burleigh County Bookmobile. The current library-on-wheels has served communities in Burleigh County since 1975, logging more than 129,000 miles. The Bismarck Veterans Memorial Public Library expects the new bookmobile to be ready this summer. It makes more than 500 stops per year and serves about 9,000 people.