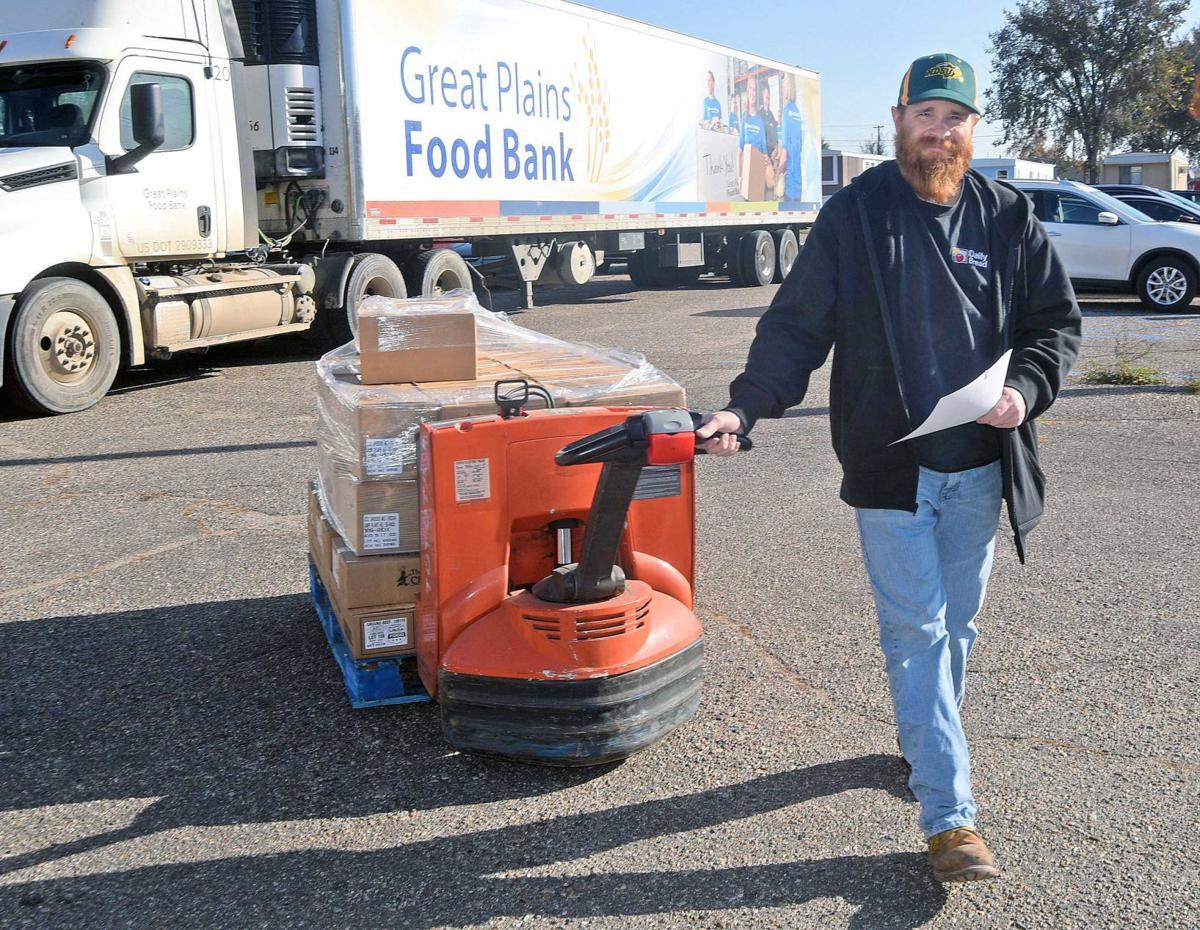 This is Up and Down, where we give a brief thumbs up or thumbs down on the issues from the past week.
The Great Plains Food Bank distributed its 175 millionth meal in the organization's 36-year history. The meal was loaded onto a truck from the Great Plains Food Bank's warehouse in Fargo on Monday and delivered on Tuesday to Ministry on the Margins in Bismarck. The Great Plains Food Bank, founded in 1983, distributes meals to 213 food pantries, shelters, soup kitchens and other charitable feeding programs in North Dakota and Clay County, Minn. Recently, the food pantry at Ministry on the Margins distributed 5,000 pounds of food items in one week to residents of the Bismarck-Mandan area.
You have free articles remaining.
Sen. Oley Larsen's post last week targeting a Muslim congresswoman was not behavior that North Dakotans should tolerate from state legislators, especially those in leadership positions. Larsen, R-Minot, should comply with Senate Majority Leader Rich Wardner's request that he resign as interim president pro tempore of the Senate. It's disappointing that Larsen will not apologize to U.S. Rep. Ilhan Omar, a Democrat from Minnesota. Larsen doesn't have to agree with her politics, but that's no excuse for spreading such propaganda. 
Up
Fifty new weather stations in western North Dakota will help counties make better decisions about closing gravel roads due to wet weather. The North Dakota Industrial Commission authorized money for the project last week. It will allow a meteorologist to work with oil patch counties to more precisely determine where road closures are needed, rather than having roads unnecessarily closed in an entire county and causing unneeded delays for the oil industry.
Down
It's too bad legislators declined to study mobile home park leasing practices. The proposal from Sen. Dick Dever, R-Bismarck, to do the study was prompted by local residents who complained about what they consider to be onerous rules and fees by Havenpark Capital, which recently purchased two mobile home parks in Bismarck. Tenants of mobile home parks often are on fixed incomes and have limited options when a park is sold. We hope legislators continue working on ways to protect tenants.