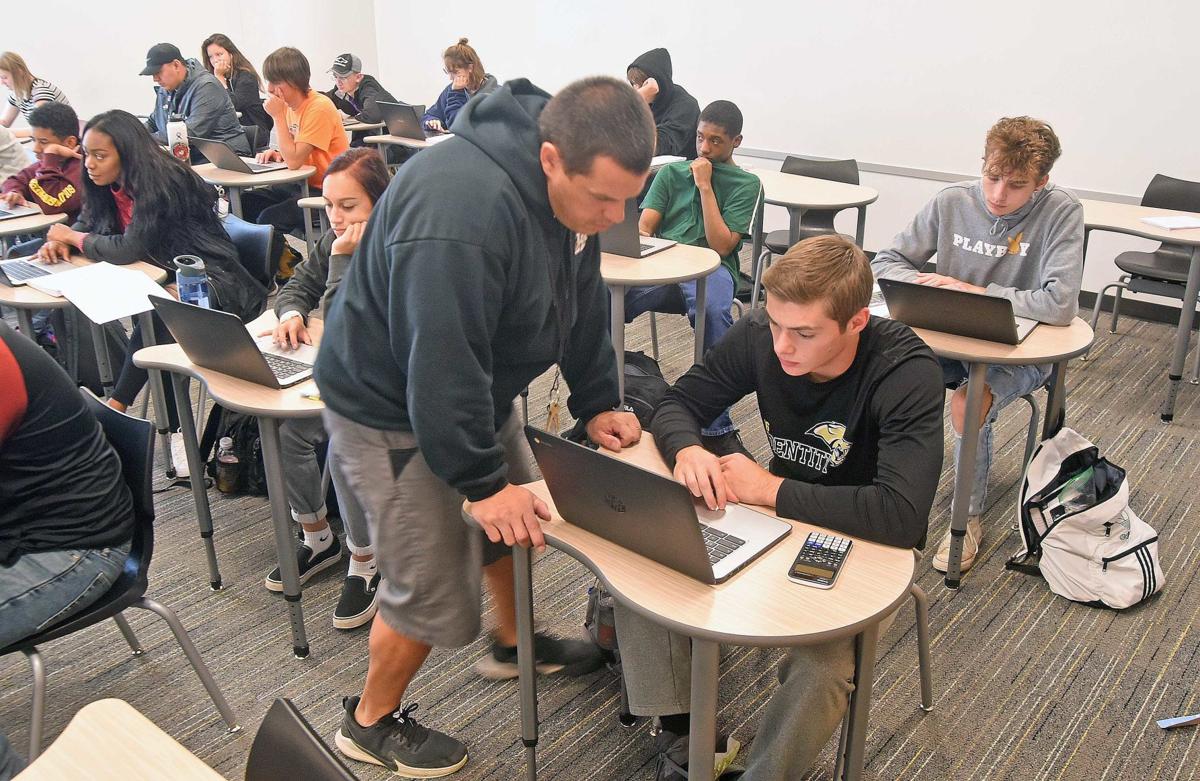 This is Up and Down, where we give a brief thumbs up or thumbs down on the issues from the past week.
Up
A course offered at Bismarck's Legacy High School is preparing students for their financial future. The class uses practical examples such as a loan on a used car versus a new car to help students make wise financial decisions. The co-teachers also prepare students for the reality of future student loan payments. As the cost of higher education continues to climb, courses like this will help students get on the right financial path early in life.
Down
A new state audit found violations with how the Department of Commerce contracted work for the state's new logo. State Auditor Josh Gallion found that two temporary employment contracts totaling more than $87,000 should have been treated as one, which would have required soliciting informal bids. The department maintains the contracts were properly coordinated. It's disappointing that the department didn't err on the side of soliciting bids, which could have resulted in a more competitive contract.
You have free articles remaining.
Up
A project is underway to replace and waterproof the roof of the former North Dakota governors' mansion. The historic home housed 20 governors and their families from 1893 to 1960. The Society for the Preservation of the Former Governors' Mansion raised about $40,000 for the $70,000 project. The old roof was losing cedar shingles, putting it at risk of leaking.
Down
Signs damaged by bullet holes are creating safety concerns and costing taxpayers money across the state. Some counties replace as many as half of their road signs each year, Dale Heglund, director of the North Dakota Local Technical Assistance Program, told Forum News Service. The senseless vandalism can make it harder for drivers to see the signs. An initiative called Sign Warriors seeks to discourage the vandalism and educate residents about the consequences of shooting at signs.
Up
Bismarck High School defeated Fargo Davies 3-0 on Wednesday to win the state boys soccer championship. It's the fifth time the school has claimed the title. The tournament was one of several sporting events that had to be postponed due to a historic snowstorm.