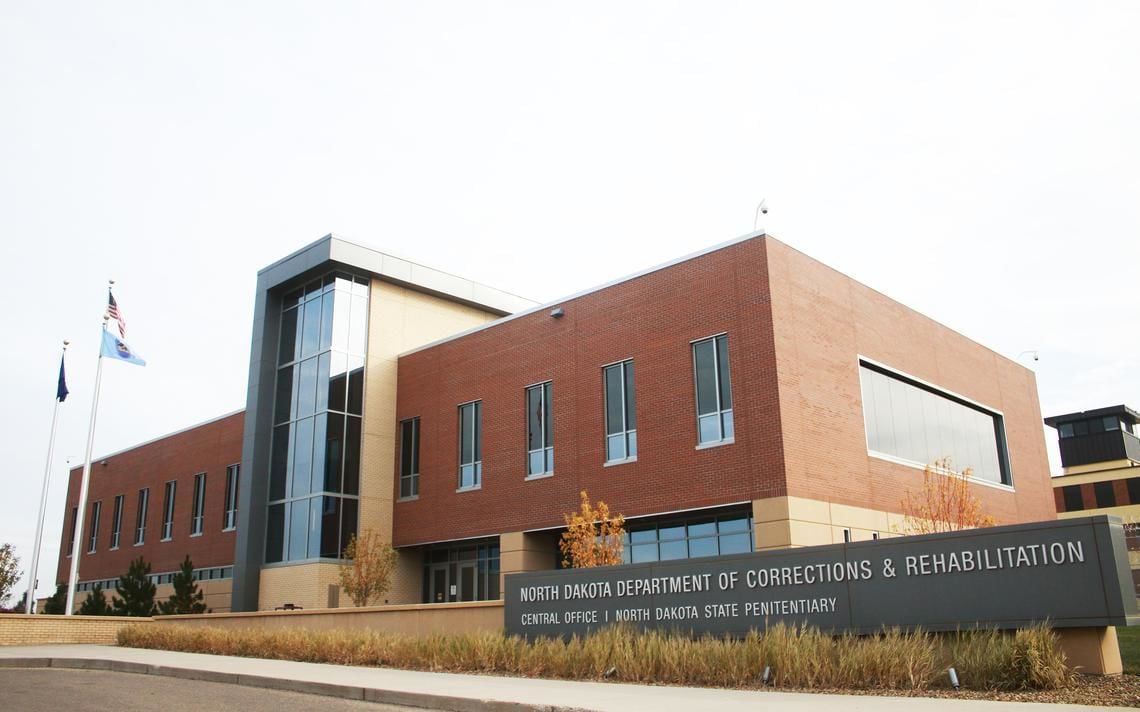 Change often proves difficult, especially in situations where safety can be a concern. The North Dakota State Penitentiary, led by Leann Bertsch, director of the Department of Corrections and Rehabilitation, has been undergoing a lot of changes. Not everyone agrees with the decisions being made at the prison.
The Bismarck Tribune Editorial Board has been supportive of recent legislation and policy moves at the penitentiary. The reduction in the use of solitary confinement, increased efforts to provide education to inmates, help with addiction issues and changes in sentencing guidelines are positive steps. However, there are troubling accusations that the reforms have gone too far, too quickly and at the expense of staff and the public.
Bertsch told the Forum News Service that the penitentiary is probably as safe as any time in its history. That comment is contradicted by statements by a former employee and an internal survey of the Department of Corrections. Survey comments allege Bertsch and the DOCR administration have become committed to a "failing" series of reforms that have resulted in frustration among staff and allegations of fudging statistics, staff assaults and wrongful terminations.
Sam Mitchum, a former corrections employee, says Bertsch ignored the concerns he voiced about security at the penitentiary, and he was placed on administrative leave and later forced to resign. He cited a decision to remove staff from two of the penitentiary's three guard towers as weakening security. Bertsch wouldn't confirm the tower decision to the Forum News Service, but did say "I can't talk about our security operations because that's a security situation and we don't want that in the hands of our residents. Towers don't act as deterrents, people act as deterrents."
The prison went on lockdown twice in January after seven correctional officers needed medical attention after being injured during assaults. The investigation into the assaults continues and no charges have been filed.
It's no secret that Bertsch was impressed during a tour of Norwegian prisons in 2015. Since then she has adopted changes that mirror Norway's system. In a magazine interview she explained some of the reforms.
"We redesigned all of our treatment programs; we trained everyone in motivational interviewing. More recently, in the last three years, we've reduced our use of solitary confinement and we actually implemented a number of things that we call 'increasing humanity.'"
She's also started referring to inmates as residents. There's apparently been an effort to have correctional officers interact with inmates on a more regular basis. Some question the wisdom of this policy.
Bertsch and the governor's office also have drawn criticism for a proposal to move the women's prison at New England to Bismarck and to shift minimum security male prisoners from Bismarck to Jamestown. There's been strong opposition to the plan in southwest North Dakota where the proposed shift is seen as a threat to the local economy. 
The Tribune has been supportive of Bertsch because she has been forward-thinking and has focused on rehabilitation of the inmates. She hasn't been afraid to try new methods and it has ruffled some feathers. 
One of the problems with the prison system is the secrecy that surrounds it. It's usually difficult to pry information out of DOCR, thus it was some time before the public learned of the lockdowns. The DOCR often cites privacy laws for not releasing information, though they have worked with the Tribune on a number of stories, including one on the use of solitary confinement.
There needs to be an independent review of the allegations against Bertsch and the DOCR. Are some or all of them valid or is it sour grapes by former and present employees? Is any of the criticism of DOCR prompted by the governor's efforts to move the women's prison and the minimum security prisoners?
The Tribune believes the Legislature and the DOCR have been moving in the right direction. North Dakota has correctly decided that building more prisons isn't the answer. Not everyone deserves to be locked up and those who do need a chance at rehabilitation. If in the process of making changes security issues have been created, they need to be resolved. There also needs to be more transparency in the DOCR.
If enacting reforms has created morale and security issues, they need to be addressed. Criticism of changes should be expected, especially if some aren't working. It doesn't mean the entire process should be abandoned.