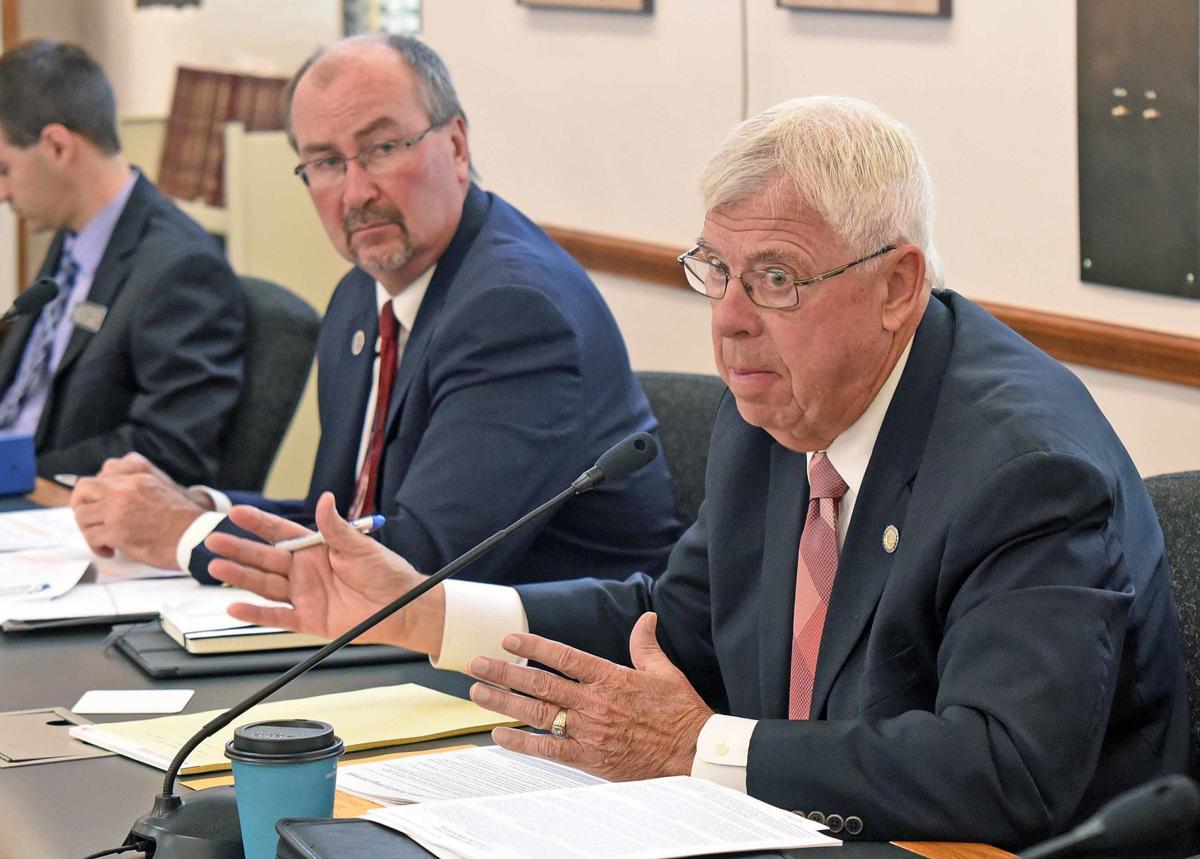 This is Up and Down, where we give a brief thumbs up or thumbs down on the issues from the past week.
Up
Interim legislative committees were busy last week, including one that plans to seek public input for using North Dakota's oil tax savings account. The interim Legacy Fund Earnings Committee is studying how the earnings should be used. The committee plans to hold meetings in two cities, one each in eastern and western North Dakota. These are public dollars and getting input is critical. The voter-approved account contains $6.2 billion. Traveling around the state to seek comments is a good move. The committee should also look for ways to encourage public participation, including using technology to make it as easy as possible for people to comment.
Down
The $69 million Burleigh Morton Detention Center is already in need of repairs two years after the facility opened. The issues include chipping paint, a problem with the coating in the showers and an electrical problem in the sally port. The paint issue will take time to resolve because it will have to be repaired in sections. We hope the additional costs don't fall to taxpayers.
You have free articles remaining.
Up
The baseball team from Eagle Pass, Texas, along with coaches, volunteers and host families, took time out during the Babe Ruth World Series to volunteer at Heavens Helpers Soup Cafe in Bismarck. The team, which earned third place in the tournament, also received the sportsmanship award. 
Down
As North Dakota oil production returned to record volumes in June, so did natural gas flaring. The volume burned off due to inadequate infrastructure jumped to 687 million cubic feet per day, or 24% of the natural gas produced statewide. The increase was attributed to shutdowns of several natural gas processing facilities and pipelines earlier this summer. 
Up
The National Weather Service has completed upgrades to the Doppler radar northeast of Minot after a deadly tornado in Watford City raised awareness about gaps in weather radar coverage. The $65,000 software upgrade is money well spent if it improves radar coverage for western North Dakota and gives people additional warning of dangerous storms.