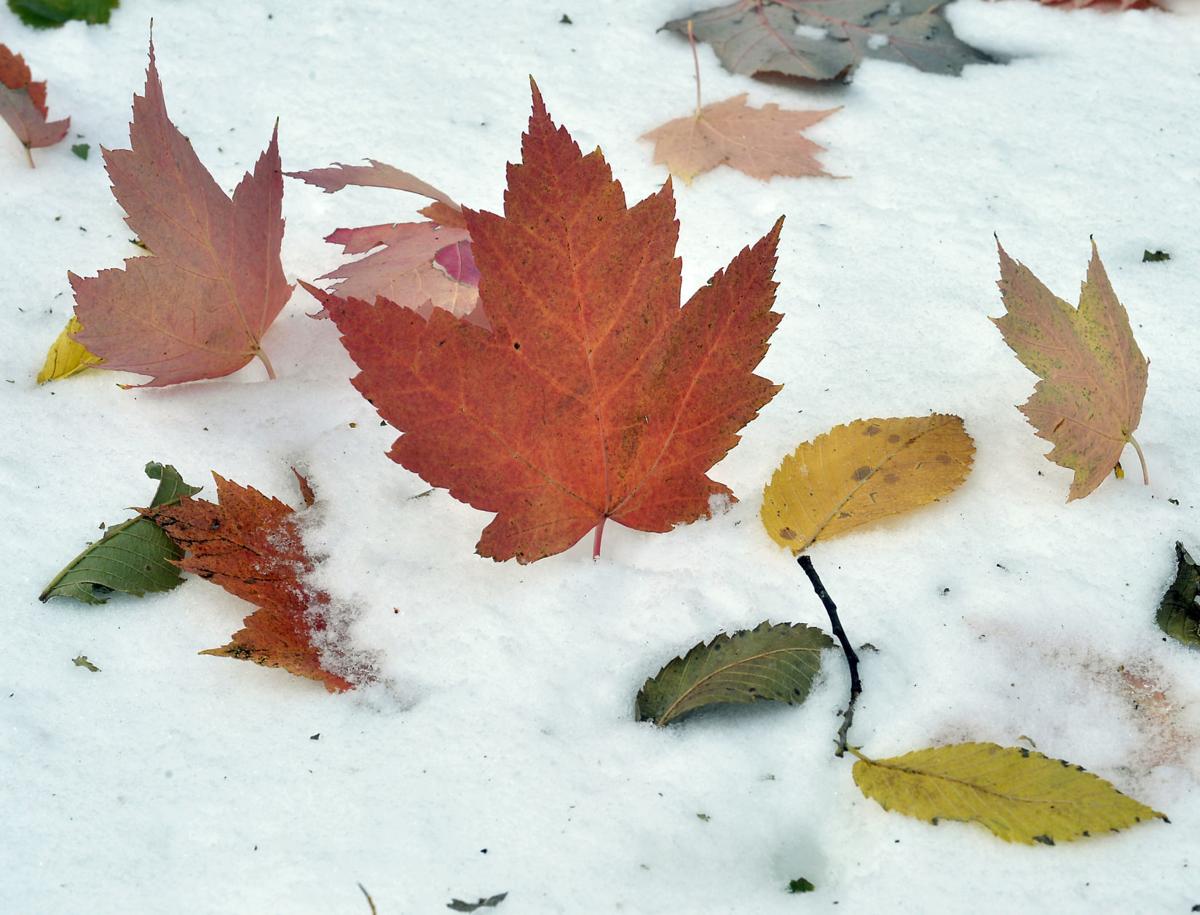 "There was a snowbank by the grade school, it must have been 10, 12 feet high."
-- Harvey City Councilman Milo Baltrusch, on the 30 inches of snow that the early fall storm dumped on the city.
"We realize this is a stressful time, so we encourage farmers to take care of themselves as much as possible."
-- Charlie Stoltenow, NDSU Extension assistant director for agriculture and natural resources, in the aftermath of the early fall snowstorm that halted harvest.
"It's not easy, but farming never is. We'll get through it."
-- Jamestown-area farmer Ryan Wanzek, on the early fall snowstorm that dropped record amounts of snow in some areas, halting harvest.
"It was a horrific crime. This is the new world of video. The jury took it seriously."
-- South Central District Judge Bruce Romanick, during the sentencing of a Bismarck man convicted of raping an unconscious woman. The case involved graphic cellphone video that prosecutors played in open court.
"That is an enormous number. I think that is a really important record."
-- State Mineral Resources Director Lynn Helms, on natural gas production in North Dakota topping 3 billion cubic feet per day for the first time in August.
You have free articles remaining.
"It takes time for the people to buy into what is available to them. That's part of the problem of why they are homeless. They may have worked with an agency in the past, but for whatever reason lost trust in that agency or someone else, and so they just kind of exist."
-- Burleigh County Housing Authority Executive Director Dwight Barden, talking about services that will be available in Edwinton Place, a Bismarck housing development for the homeless set to open Nov. 1.
"This is not going to be some top-down project where we don't know what people think of what we're doing."
-- Ed O'Keefe, the new CEO of the board spearheading the proposed $150 million Theodore Roosevelt Presidential Library in the western North Dakota Badlands, talking about his goal of transparency as the project develops.
"It's all about access to national and international markets."
-- Bridger Pipeline LLC spokesman Bill Salvin, on a proposed expansion project that will entail building two separate oil pipelines: one that straddles North Dakota and Montana, and another in Wyoming.
"I've been in economic development for 16 years. And I don't know that I can recall an announcement, specific to Bismarck-Mandan, that approaches this -- just in terms of dollars invested."
-- Brian Ritter, president of the Bismarck-Mandan Chamber EDC, on Sanford Health's plans to build a heart hospital in downtown Bismarck.
"It's really helpful. It opened my eyes up to what I'm going to have to deal with."
-- Bismarck Legacy senior Cruz Weltz, on a course that teaches high school students about real-life finances.
"I just didn't want to see it die a slow death."
-- Paulette Bullinger, whose family is restoring a Depression-era log community hall in Huff for use as a family day cabin.