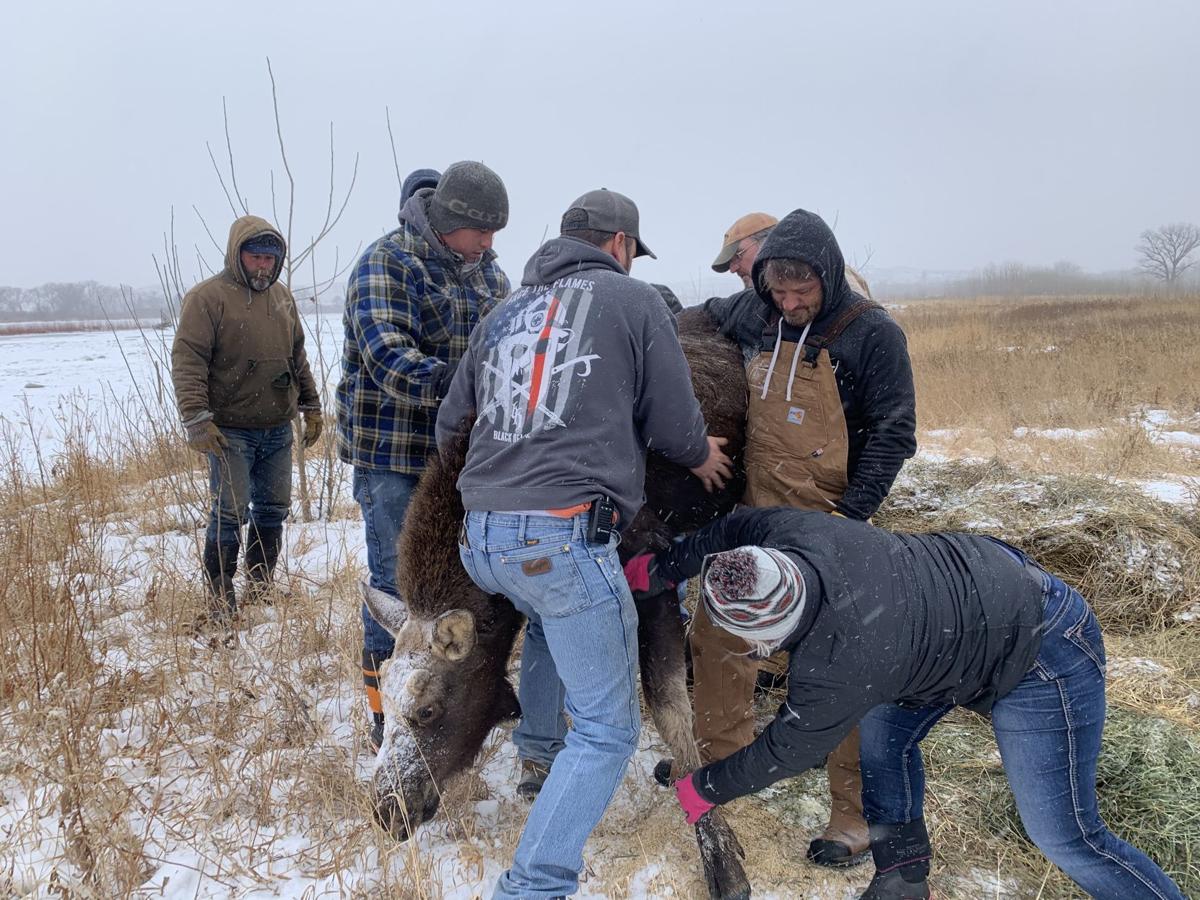 "You lose somebody at that age ... there's definitely going to be a void. You wake up everyday and it's like, 'Why?'"
-- Kent Heinle, friends with Chad Entzel, 42, who was found shot to death. His wife and a male acquaintance are charged in his death.
"I told my husband, I don't know which way the guns were firing ... maybe we should go check our fence and our siding. I don't know what direction the shots went, but it's concerning. It's right next door."
-- Pam Wilhelm, who lives in the area where Bismarck police killed a man during an exchange of gunfire.
"If it costs $10,000 a person but the results and the materials are good, then that's fine. If this is just a wine-and-dine, go-have-some-nice-food type of deal, then that's another story."
-- North Dakota Watchdog Network Managing Director Dustin Gawrylow, on state lawmakers attending out-of-state meetings on the taxpayer dime, such as a recent Council of State Governments National Conference in Puerto Rico.
"We gave him a fighting chance."
-- Fairview, Mont., resident Judd Burman, one of many who helped rescue a moose stranded on the icy Missouri River along the Montana-North Dakota border. Wildlife officials ended up euthanizing the animal as a humane gesture when it was unable to stand on its own.
"Climatologically, this is the coldest time of year."
-- National Weather Service meteorologist Megan Jones.
You have free articles remaining.
"It's a realization that technology changes the way we do business, and I think ... the important thing is we preserve journalism in communities, and Stark County is going to continue to have journalism."
-- North Dakota Newspaper Association Executive Director Steve Andrist, after Forum Communications announced The Dickinson Press will become a weekly publication in March and will focus on its online edition.
"I was so captivated by this environment in which the children were learning. I am 100% sold that it is the way to educate a child."
-- The Rev. Josh Waltz of St. Joseph Catholic Church, on St. Joseph School in Mandan starting a Montessori program to offer a more hands-on approach to education.
"You're looking at that landing gear, you're actually putting fuel in it, you're looking at oil, and you're doing all that type of maintenance that doesn't come when somebody else owns that airplane. That takes on a whole different aspect of learning."
-- Career Academy Principal Dale Hoerauf, on the nonmonetary benefits of the Bismarck school district's plans to buy a Cessna 150 airplane for the student aviation program.
"For us, it's a huge blessing."
-- Pastor Randy Upgren, on Inspire Family Fellowship buying the former Saxvik Elementary School from the Bismarck school district and remodeling it into a church.
"Pat has built an incredible organization. Our challenge now is to live up to his standards and continue to build upon the legacy he left for us."
-- Don Larson, president of Odney, talking about the retired Pat Finken, who built Odney into a premier advertising agency and who worked on campaigns for both of North Dakota's U.S. senators.
"Serving the great people of Morton County over the past seven-plus years has truly been one of the great honors of my professional life."
-- Morton County Commission Chairman Cody Schulz, who will not seek a third four-year term so that he can focus on his role as North Dakota's director of Homeland Security.