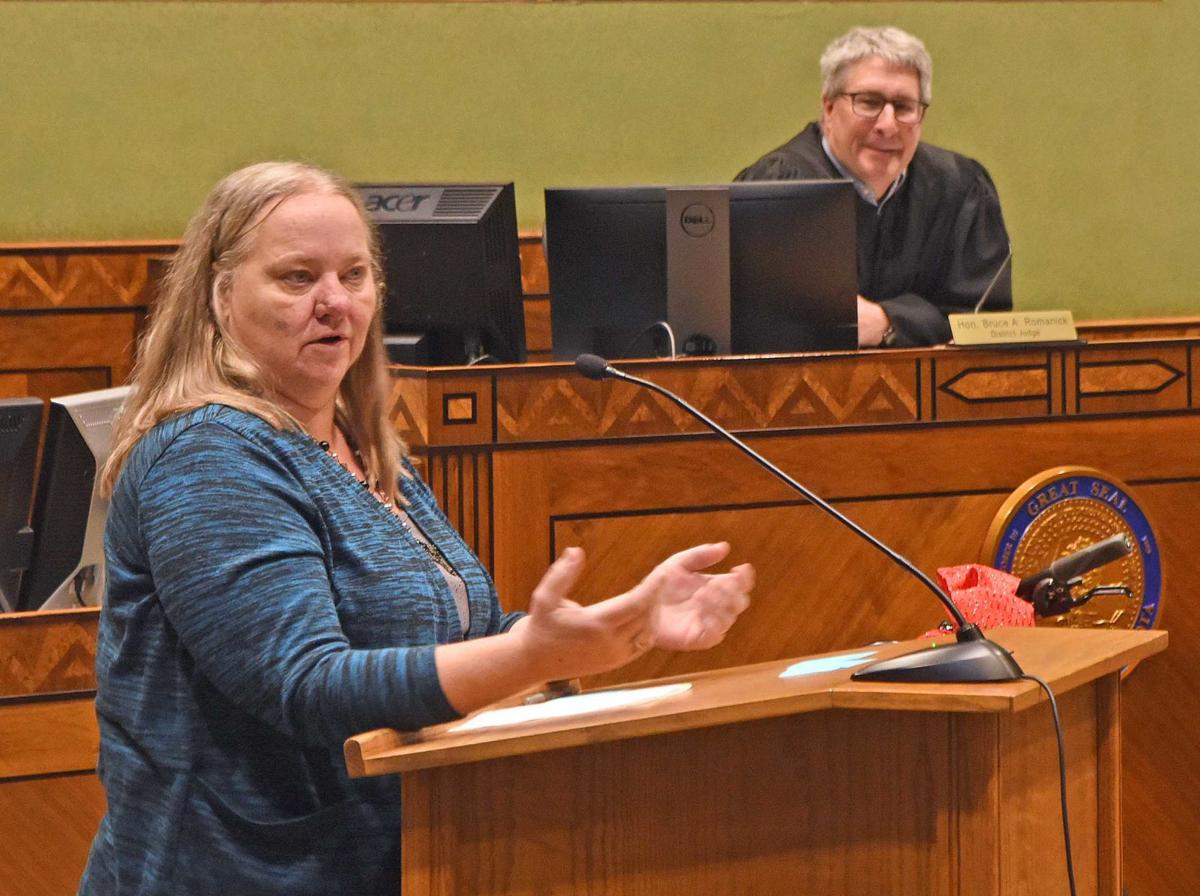 "Obviously we have had a very intense investigation that has unfolded very rapidly."
-- Burleigh County Sheriff Kelly Leben, after authorities made two arrests in the death of a man found slain when officers responded to a house fire. The man's wife and a male acquaintance who had been living in Canada are charged.
"Certainly the recourse if people are unhappy with our decision is to recall us."
-- Burleigh County Commissioner Mark Armstrong, on the board's 3-2 vote not to put the question of future refugee resettlement before voters in the form of a nonbinding straw poll.
"Good people who work for Dickinson State will lose their jobs, and that's a very painful thing."
-- Dickinson State University Interim President Stephen Easton, who is proposing layoffs to help deal with budget woes.
"As far as protecting private information, out of an abundance of prudence, we want to take a step back, try to evaluate where we're at, try to look where we can go in the future."
-- State Court Administrator Sally Holewa, on the North Dakota Supreme Court suspending newly expanded online access to court documents after complaints about privacy concerns.
"First, it was them. In the end, I think God put them in my life."
-- Rhonda Diede, talking about her appreciation for the officials who operate the Bismarck-Mandan Drug/DUI Court, which is marking its 20th anniversary. Diede was the program's first graduate.
"I can see why they're irritated. It's frustrating that people are so blatant, especially with red lights, because they're so dangerous."
-- Bismarck Police Chief Dave Draovitch, on complaints in a citizen survey about drivers who run red lights.
You have free articles remaining.
"I think our state can look towards him spearheading, attacking inefficiencies in the court and getting the most bang for the buck for our Legislature."
-- Northeast Central District Judge Don Hager, on new North Dakota Supreme Court Chief Justice Jon Jensen.
"I would dig ditches to irrigate our little garden. Water has always fascinated me. It's been my passion."
-- State Engineer Garland Erbele, who plans to retire at the end of March, talking about his lifelong love of water.
"What that means is, you won't be bumper-to-bumper at a national park."
-- Tourism Division Director Sara Otte Coleman, describing the state's new marketing slogan, "Don't follow the crowds -- follow your curiosity."
"We don't get to drive it often, but it's fun to drive. The biggest thing was getting used to driving it because it's different than the other engines we have. We took it around town and sort of tested its capabilities."
-- Firefighter Lydia Citta, on the Bismarck Rural Fire Department's new state-of-the-art fire engine, which took more than a year to design and build, at a cost of about $430,000.
"If I lose there, I don't intend to go on to the primary, and I would hope any other candidates that are there do the same thing."
-- State Rep. Dan Johnston of Kathryn, who will make a bid for the Republican endorsement for state treasurer at the party convention in March.
"He may be there and he may be wearing a bandana. There is no evidence of a conspiracy."
-- South Central District Judge Bruce Romanick, in dismissing one of two charges against a man who authorities allege was part of a riot at a Dakota Access Pipeline construction site based on DNA evidence found on a cigarette butt at the scene and on photos.