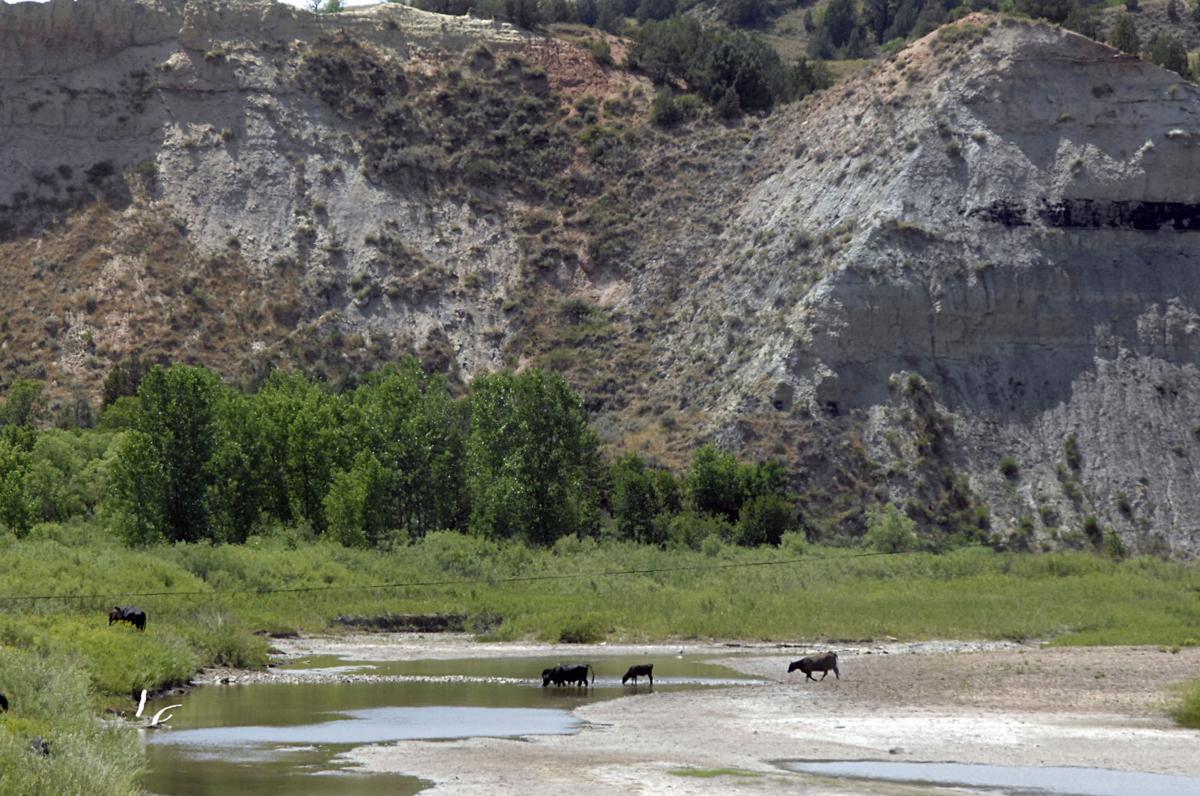 Crop insurance adjusters will be among the busiest workers in Montana this year; that's not good news for anybody.
As Tom Lutey reported in Sunday's Billings Gazette, the nation's worst drought is in northeastern Montana and adjoining areas of North Dakota. The states' winter durum wheat harvest is expected to be 45 percent less than last year. More than 60 percent of Montana's spring wheat is rated poor to very poor, as is 51 percent of the lentil crop. The losses will add up to more than $100 million.
Tough as the drought of 2017 is on crops, it may be worse for ranchers.
"Our pasture is just bare ground, there's not a blade of green on it, hasn't been for some time," a Glasgow area cattle producer told Lutey. They talked the day the rancher took his prized 2,300-pound bull to auction because he was too big to feed. Hay is scarce and prices are sky high.
This disastrous year calls attention to why U.S. farmers need a safety net. Crop insurance and low-interest loans won't come close to covering the losses, but USDA programs should help ag producers survive to plant next year.
Next year should be on the minds of Montana's congressional delegation, too. The four-year Farm Bill enacted in 2014 is up for renewal in 2018. There must be a high priority on getting majority agreement — and the president's signature — on a new four-year Farm Bill by September of next year, before the present law expires.
Unfortunately, the Trump administration targeted farm programs, and crop insurance particularly, for deep funding cuts. The Congressional Quarterly reported on May 30 that the Trump budget called for $38 billion in cuts to "mostly come from reducing federal payments for crop insurance premiums, tighter income eligibility requirements for farm programs and restructuring or eliminating conservation and rural development programs. Currently, federal dollars cover 62 percent of a farmer's crop insurance premiums."
Reports out of Washington, D.C., in recent weeks indicate that House committee chairmen have agreed to spare USDA from much of the cutting sought in President Donald Trump's 2018 budget.
Montana must take nothing for granted on agricultural policy. Most members of Congress represent districts where agriculture is a minor or negligible part of the economy. Farm and ranch state lawmakers really have to stick together to stand up for what is Montana's No. 1 cash industry.
Sen. Steve Daines, R-Mont., this year became a member of the Senate Agriculture Committee. Sen. Jon Tester, D-Mont., who actually is a farmer along the Hi-Line, has been holding listening sessions around the state to get producers' recommendations for a 2018 Farm Bill. Both of our senators are in good positions to campaign for a Farm Bill that addresses Montana needs.
Last week, Tester's office announced that USDA would send 10 employees to eastern Montana to help producers apply for disaster assistance. The extra workers are heading to Richland, Sheridan, McCone, Daniels, Fergus, Carter, Fallon, Garfield, Prairie, Rosebud, Treasure and Wibaux counties.
Two days earlier, Daines announced that USDA had authorized emergency grazing of Conservation Reserve Program acreage for any county whose border, in part, lies within 150 miles of a county approved for emergency grazing of CRP."
Eastern Montana producers have joined Tester's listening sessions to support crop insurance, among other priorities. Lola Raska, executive vice president of the Montana Grain Growers, noted that Tester "understands the cyclical nature of farm economics and knows that a strong safety net is critical to sustaining the industry that feeds our citizens."
Maintaining federal crop insurance is one of the American Farm Bureau Federation's goals for a new Farm Bill.
The agriculture safety net should be designed for the worst of times. This year's drought on the Northern Great Plains should be instructive for lawmakers who must produce a new four-year Farm Bill within 14 months.
— Billings (Mont.) Gazette