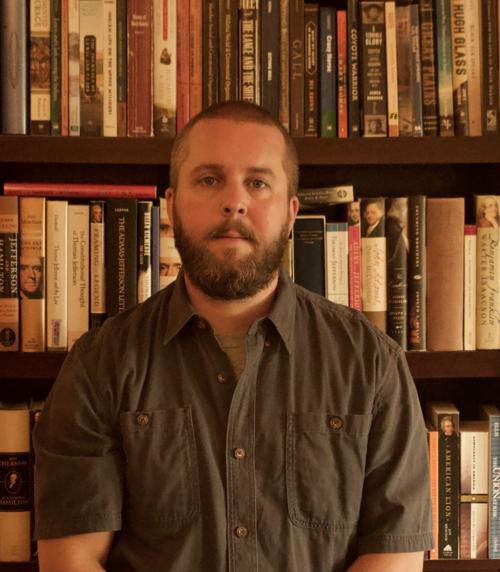 Gov. Doug Burgum's decision to issue a mask mandate and his ongoing attempt to control the District 8 legislative race have dominated local news in recent days. While those two issues are seemingly unrelated, when viewed together, they speak volumes about what type of leader Burgum really is.
Last Friday night, after weeks of resisting the idea, Burgum issued a statewide mask mandate. It was something like watching a fire start in the kitchen, letting it spread to the dining room, living room and bedrooms, and then calling the fire department.
Burgum's stated reason for resisting a mask mandate was a philosophical preference for a "light touch" by government.
It that's true, where were Burgum's concerns about government overreach last spring? At that time, even though coronavirus numbers were nowhere near as high as they are now, the governor took the far more drastic action of closing businesses statewide. As coronavirus cases and deaths exploded in recent weeks, Burgum suddenly claimed to prefer a "light touch" and refused to take the much more limited action of imposing a mask mandate.
Burgum's resistance to a mask mandate obviously was not motivated by a high-minded belief in limited government. He was perfectly willing to curtail people's liberty when he thought it was politically safe to do so. Once the political winds shifted, Burgum shifted with them. It's not exactly a profile in political courage.
Burgum's "light touch" was never more than a catchphrase to appeal to conservative voters in the weeks before an election. That same strategy was evident in the governor's campaign commercials, in which he played dress-up in a cowboy hat and Carhartt jacket while a narrator with a gruff, Sam Elliot-type voice insisted Burgum is a real conservative.
Claiming to prefer a "light touch" was always somewhat comical coming from Burgum, especially in light of the second issue that has dominated recent headlines.
The governor's touch is anything but light when dealing with his perceived enemies in the Legislature. He tends to prefer a cudgel. Rep. Jeff Delzer prevented Burgum from getting his way in the budget process last session. The governor responded in this year's District 8 primary by throwing a nearly $2 million temper tantrum in an effort to unseat Delzer.
One of the Burgum-backed candidates, David Andahl, won the nomination. Sadly, Andahl died from COVID-19 in early October, but he still managed to prevail in the general election (because in North Dakota, a dead Republican is preferable to a living, breathing Democrat).
Fearing his Machiavellian scheme suddenly could unravel and Delzer might end up back in office after all, Burgum quickly attempted to fill the seat. Never mind that no vacancy currently exists, as Delzer remains the incumbent through Nov. 30. Never mind the attorney general's opinion that District 8 party leaders should fill the seat. All that matters is Burgum's desire for control and his petty vindictiveness against a legislator who dared resist him. As a result, for the second time in two years, Burgum is fighting with members of his own party at the Supreme Court.
When it comes to using government power in pursuit of his own political interests, Burgum is the most heavy-handed governor in recent memory.
From these two issues, a pretty clear picture emerges of what kind of leader Burgum really is. He ran for office claiming to be an outsider and not a politician. In reality, his governing style is more about political calculations than sound policy. More about expanding his own power than doing what's right. He's just another typical, shameless politician.
Tory Jackson is an attorney and writer. His legal practice involves real estate and business matters, with a particular focus on historic rehabilitation projects. He holds degrees from Bismarck State College, the University of Virginia and Harvard Law School. He lives in Bismarck, where he was born and raised.
Catch the latest in Opinion
Get opinion pieces, letters and editorials sent directly to your inbox weekly!