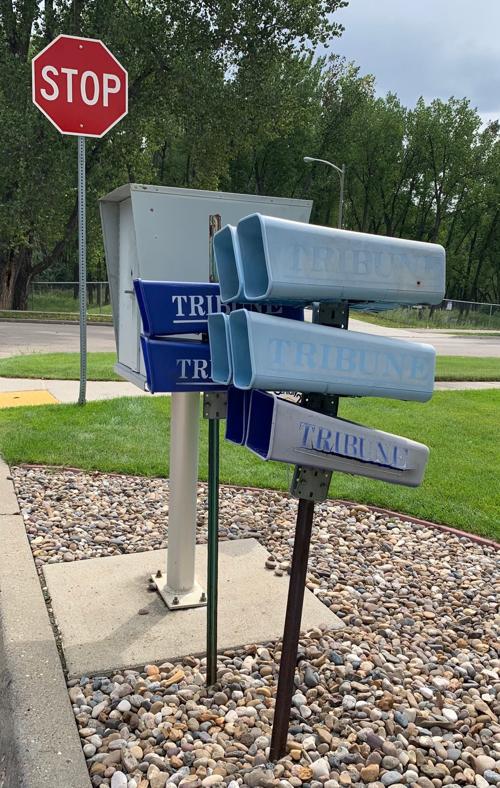 My wife and I finally made the digital "conversion" at our house.
Until recently we received the printed Bismarck Tribune each day, and due to the availability of a print-digital combination, had access to the digital version, as well.
The conversion was not quickly made. We have been a "both" family for about five years. Of course, most days I have an opportunity to see the printed version in the office.
My digital preference is the PDF version because it has the look and function of a printed copy in that it allows movement back and forth between pages, and the look of the PDF page is identical to the printed version. It is often referred to as a digital replica edition.
What sealed the deal for me was that when I was on vacation I was able to read the paper each day without missing anything I would have seen in print.
It turns out that a lot of people are doing the same thing we did, which is why digital readership is soaring. In fact, more people read Bismarck Tribune content each day than at any time in our history.
Let me repeat that, since many people are under the false impression that newspaper readership is declining. Bismarck Tribune readership is higher today than at any point in our 146-year history.
The false impression is easy to understand, as fewer printed copies are circulated each day. But while there are fewer copies in driveways or in the blue tubes, digital copies delivered via the Bismarck Tribune app, to email addresses, and accessed via the Bismarck Tribune website has more than replaced the loss of print copies.
Here are a few numbers we believe you will find interesting, and perhaps surprising. In August we had 7,931 app users who totaled 530,056 screenviews. Bismarcktribune.com had 582,429 users who viewed 6,055,148 total pages.
A lot of people, 50,124 to be exact, follow us on Facebook. In the most recent 28-day period our posts reached 225,839 people. The most-read item in that period was the Sunrise apartment story, which reached 73,065 people.
When you add it all up and take out the duplication, it means that over 80% of all adults in the BisMan area read The Bismarck Tribune at least weekly. Daily readership varies depending on the news of the day, but between 60,000 and 80,000 people read our content on any given day.
The largest subscriber number we can find is just under 32,000, when print was the only option.
I took the accompanying photo one recent Saturday morning while on a bike ride, and to be honest, it gave me a thrill.
Having been employed in the newspaper business since 1977, and initially as a circulation manager, the sight of newspaper tubes still warms my heart. But the reality is more readers today access us digitally than in print.
Sure, readership habits have changed, but the constant is that people want local content they can trust. We appreciate your trust in The Bismarck Tribune.
Gary Adkisson is publisher of The Bismarck Tribune.
Catch the latest in Opinion
Get opinion pieces, letters and editorials sent directly to your inbox weekly!