MONTGOMERY, Ala. — Alabama health officials said Wednesday that the more highly transmissible COVID-19 variant seen in the United Kingdom has …
THE HAGUE, Netherlands (AP) — European and North American cyber cops have joined forces to disrupt what may be the world's largest network for…
BRUSSELS (AP) — The European Union and drugmaker AstraZeneca sparred Wednesday over a delay in coronavirus vaccine deliveries amid a deepening…
BUDAPEST, Hungary (AP) — The European Union's border control agency, Frontex, is suspending operations in Hungary after the government in Buda…
UNITED NATIONS (AP) — Economic profiteering is fueling the catastrophe in Yemen, where a six-year war has involved attacks on civilians, force…
WASHINGTON (AP) — The Biden administration on Wednesday paused or put under review a wide swath of Trump-era foreign policies as America's new…
WARSAW, Poland (AP) — New anti-government protests broke out in Polish cities Wednesday, shortly after the country's top court confirmed its h…
PARIS (AP) — Three leading rights organizations joined with grassroots groups Wednesday to launch France's first class action suit targeting t…
BARCELONA, Spain (AP) — Amid another COVID-19 surge, Spanish health authorities are running out of vaccines and have been forced to postpone g…
MOSCOW (AP) — Moscow police launched a series of raids Wednesday on apartments and offices of jailed Russian opposition leader Alexei Navalny'…
UNITED NATIONS (AP) — Linda Thomas-Greenfield called China "a strategic adversary" that threatens the world and expressed regret at a Senate h…
GENEVA (AP) — The U.N. human rights office on Wednesday published a report raising new concerns about Sri Lanka, urging "international action"…
WARSAW, Poland (AP) — A Jewish prayer for the souls of the people murdered in the Holocaust echoed Wednesday over where the Warsaw ghetto stoo…
LONDON (AP) — British Prime Minister Boris Johnson indicated Wednesday that the coronavirus lockdown in England will remain in place until at …
KYIV, Ukraine (AP) — Ukrainian authorities said Wednesday they have uncovered a group of hackers who stole data from banks in the United State…
NEW YORK (AP) — The Cannes Film Festival, canceled altogether last year by the pandemic, is postponing this year's edition from May to July in…
LONDON (AP) — A British pharmaceutical manufacturing company producing coronavirus vaccines had to partially evacuate its factory Wednesday af…
This stunning footage shows the moment a paramotor pilot had a close encounter with two colossal blue whales.
MILAN (AP) — Turin's mayor and four others were convicted and sentenced to a year and six months in jail on Wednesday in connection with a sta…
MOSCOW (AP) — A Russian court on Wednesday fined U.S.-funded broadcaster Radio Free Europe/Radio Liberty 1.1 million rubles ($14,600) for viol…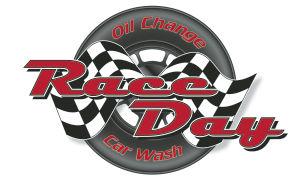 Better Roofing And Contracting, LLC
NICOSIA, Cyprus (AP) — A steady decrease in new coronavirus infections three weeks into Cyprus' nationwide lockdown is allowing for the start …
APELDOORN, Netherlands (AP) — Jos Bieleveldt had a spring in his step when the 91-year-old Dutchman got a coronavirus vaccine this week. But m…
BRUSSELS (AP) — China's envoy to the European Union on Wednesday urged the 27-nation bloc to deepen its ties with his country even further and…
LUXEMBOURG (AP) — The Luxembourg government signed a deal Wednesday to restitute dormant bank accounts, insurance policies and looted art to H…
NEW DELHI (AP) — A sea of tens of thousands of farmers riding tractors and horses stormed India's historic Red Fort this week — a dramatic esc…
MOSCOW (AP) — Russian President Vladimir Putin warned Wednesday that the world risks sliding deeper into instability as the coronavirus pandem…
PARIS (AP) — Vandals painted graffiti on France's Holocaust Memorial ahead of international commemorations of the Nazi slaughter of millions of Jews.