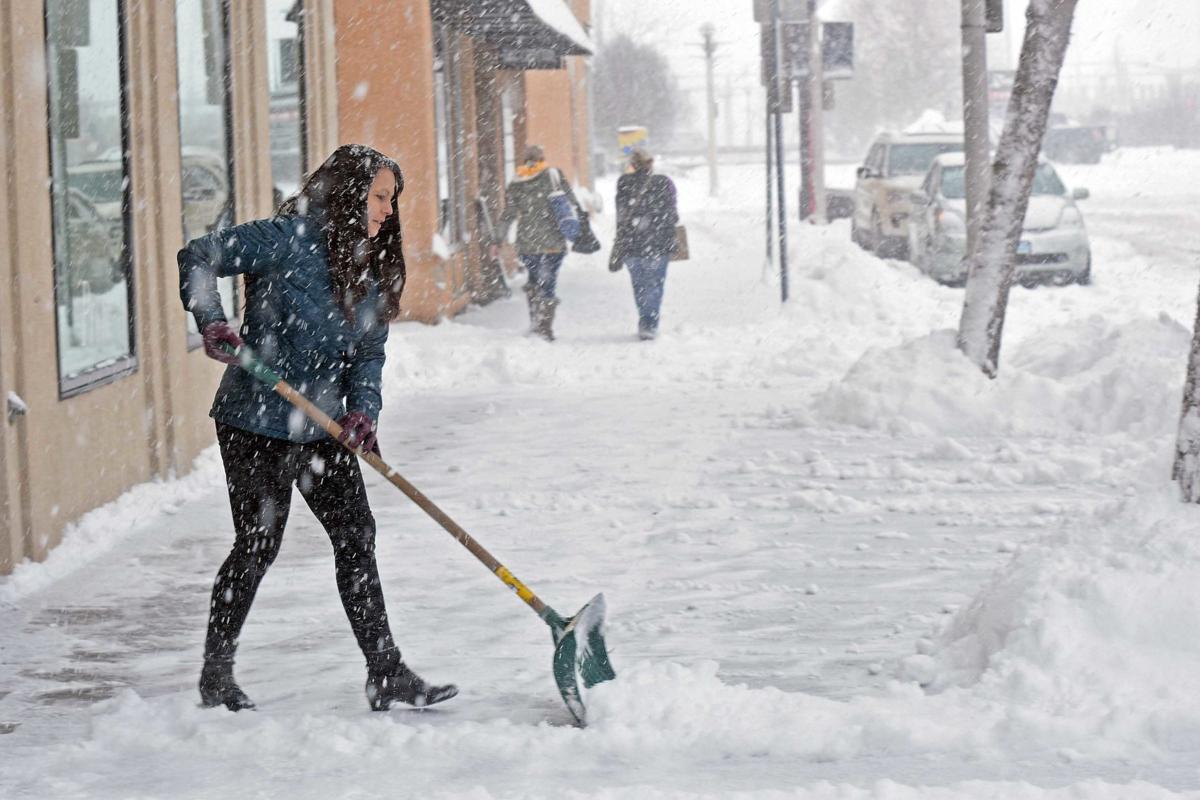 A winter storm that dropped more than a foot of snow in some areas moved out of the region early Sunday.
The National Weather Service lifted storm warnings, and the state Department of Transportation removed no-travel advisories for central and northern North Dakota. Officials still urged motorists to use caution, with many roads in poor driving condition.
Snowfall amounts weren't quite as high as originally predicted.
You have free articles remaining.
"An extended period of freezing drizzle/rain cut into these totals, especially across the northwest and north central," the weather service said.
The storm also took a more southerly track coming out of the Rockies than originally anticipated, the agency said.
Snowfall reports from the weather service included 13 inches in Ellendale, 11.5 inches in Kulm and 11 inches in Linton. South Bismarck had 8 inches and north Bismarck 10.
Some areas in western and northern North Dakota got measurable ice accumulations due to freezing rain. Sherwood and Killdeer both had quarter-inch accumulations, and Alexander had more than a third of an inch.
The ice did not lead to widespread power outages. The PowerOutage.us tracking site reported only a few dozen utility customers in the state without electricity.