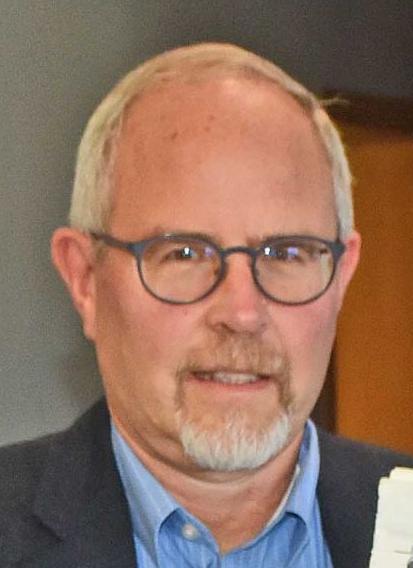 Three official county newspapers serving thousands of readers in western North Dakota will publish their last editions on Friday.
The Adams County Record, in Hettinger; the Dunn County Herald, in Killdeer; and The Herald, in New England, are closing, North Dakota Newspaper Association Executive Director Steve Andrist confirmed to the Tribune on Wednesday.
Salem, Ore.-based owner Country Media Inc. informed the association this week of the pending closures, he said.
Each paper's front page on Friday carried news of the closures, quoting Country Media President Steve Hungerford, who said each paper's pool of subscribers, advertisers and employees "had been slowly eroding" for several years. The company had looked to sell the papers to local interests, without success.
"We kept plugging away," Hungerford said, "but newspapers today -- both big and small -- are in sharp decline because of competition from social and online media, as well as the economics of local market conditions. This is especially the case for small-town papers that are owned by companies based out of town or out of state."
The newspapers closing are a significant loss to their communities, Andrist said. He provided 2019 readership numbers of 1,362 for the Adams County Record, 1,624 for the Dunn County Herald and 1,208 for The Herald. Country Media will refund prepaid subscriptions in December.
"A local newspaper can really be the lifeblood of a community," Andrist said. "It brings people together. It's kind of a glue, almost, to a community. It's a community institution. And it's not just a loss to the newspaper company; it's a loss to the community."
He also said he's "put a bug in the ear" of some North Dakota newspaper owners who might want to expand by acquiring the papers.
Each of the papers is an official county newspaper, meaning a range of legal and public notices from the local county government are published in each paper. Publishing such items can be significant revenue for small local newspapers, Andrist said -- perhaps as much as 10%.
Adams, Dunn and Hettinger counties have no other newspapers, so each county commission must appoint a newspaper in an adjoining county to publish proceedings and notices.
"There are plenty of options that way," Andrist said.
Dunn County Commission Chairman Craig Pelton said the board meets next Wednesday to decide a replacement paper. Representatives from newspapers in Stark, McLean and Mercer counties will attend, he said.
Only Slope and Sioux counties in North Dakota have no newspapers. The Bowman County Pioneer and Carson Press publish their notices, respectively.
About half of North Dakota's 53 counties have only one newspaper, according to a map from the North Dakota Newspaper Association.
The last North Dakota newspaper to close was the Lake Metigoshe Mirror in December 2018. The McLean County Journal and the Underwood News merged into the Central McLean News-Journal in January 2018.
Country Media owns 14 publications, including five in North Dakota, according to its website. In addition to the three that are being closed, Country Media also owns the Bowman County Pioneer in Bowman and the Cavalier County Republican in Langdon.