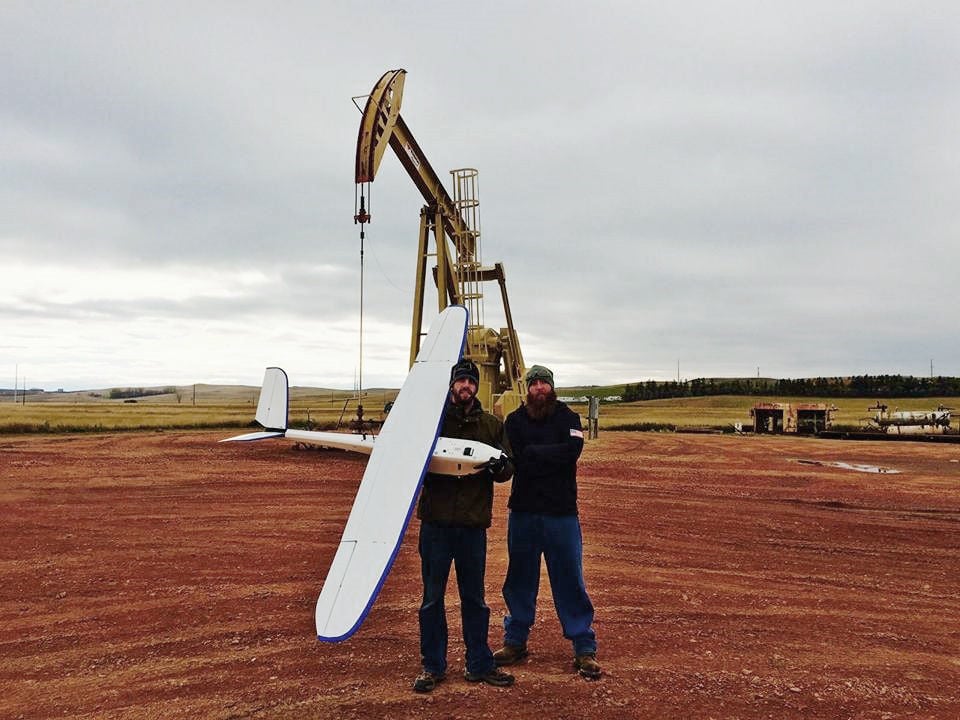 WILLISTON -- North Dakota has selected three giants in the aviation industry to put together its statewide Beyond Visual Line of Sight network for drones. The west, meanwhile, is the likely recipient of a state tower for the $28 million plan to build a statewide network for those drone flights.
The three system integrators selected to put together the state's plan are Collins Aerospace, a Raytheon Technologies company; L3Harris Technologies; and Thales USA.
Their mission will be to drive approvals from the Federal Aviation Administration and the Federal Communications Commission, as well as support standards, policies and procedures for safe and efficient integration of unmanned aircraft systems into the National Airspace System.
"With this partnership in place, North Dakota is well-positioned to create and implement what is really the next level in the UAS industry," said Nicholas Flom, executive director of the Northern Plains UAS Test Site, which administers the statewide UAS Beyond Visual Line of Sight network. "Nobody else is doing what North Dakota is doing."
North Dakota has already put up one tower in Grand Forks. Subsequently, the Legislature approved an additional $28 million to create a statewide UAS network. Initial deployment of the statewide plan is going to be in western North Dakota, according to the statement announcing the three system integrators. It doesn't name the exact location, but cites rising commercial drone activity in the West, according to the Williston Herald.
"We have multiple public and commercial use cases on the western side of the state, representing a variety of industries," said Jim Cieplak, program manager for the statewide network at the Northern Plains UAS Test Site. "This will enable the network to provide real-world benefits as we continue to build it out and expand its reach."
Tommy Kenville, CEO of iSight Drone Services, has been among those pushing the drone horizon outward in western North Dakota. iSight opened a new office in Watford City on May 1, and this month the company delivered the first of what will be many reports on McKenzie County road conditions.
The report is a baseline study of the county's gravel roads heading into the summer season.
"We flew 2,200 miles of gravel roads in 20 days," Kenville said. "That's a lot of miles, a lot of drones, and a lot of people."
It will take even less time to do that kind of survey once there is a Beyond Visual Line of Sight radar, Kenville added.
"That same milage should take us seven days," he estimated.
McKenzie County is using a combination of drone surveillance and weather radar data from Western Dakota Energy Association's WISE Roads project to tighten up its road closures following rain events. Road closures can easily cost the oil and gas industry a million dollars or more a day if operators can't get in to service a well site.
"We correlate our information with the (WISE Road) weather stations," Kenville said. "So we can report, here is the road condition from xyz weather station."
The statewide radar system that's coming online will follow where the drone activity is strongest, and that could determine where the first Beyond Visual Line of Sight tower in the West lands, according to Kenville.
"They don't want to put one up and no one uses it," he said. "So ourselves and others, we are out here creating the demand right now. We have an oil reclamation project and we are working on a couple of other new projects. I think a month from today (iSight) will have four or five projects."