When disaster struck, the hospital in Watford City was ready.
On July 1, McKenzie County Healthcare Systems opened its $76.3 million facility, equipped with 24 inpatient rooms and nine rooms in the emergency department — about two and a half times the size of the old hospital.
Without the new facility, Mike Curtis, chief administrative officer for the hospital, said it would've been "near impossible" to treat the 26 injured people all brought to the hospital within 45 minutes after an EF2 tornado struck Watford City on Tuesday.
"We've never had (a situation) this bad or with this number of people within such a short period of time," Curtis said, adding the facility has plans for responding to natural disasters and mass casualty events.
Patients flooded the hospital's emergency room. They came with nothing, some even without shoes, and were essentially pulled out of the wreckage left behind by the tornado that touched down in a narrow strip of the Prairie View RV Park.
Four of the 26 patients brought to the hospital on Tuesday were critical, while the remaining 22 were treated and released. The tornado resulted in one casualty: a 1-week-old baby, who died later that day.
The four patients with severe injuries were stabilized and transferred to the closest facility for care, Curtis said. Two were airlifted, but, because the weather was still bad, some were not able to be. Instead, first responders in the area, as well as Williston and Killdeer, drove them. On Thursday, Curtis did not know the condition of these patients.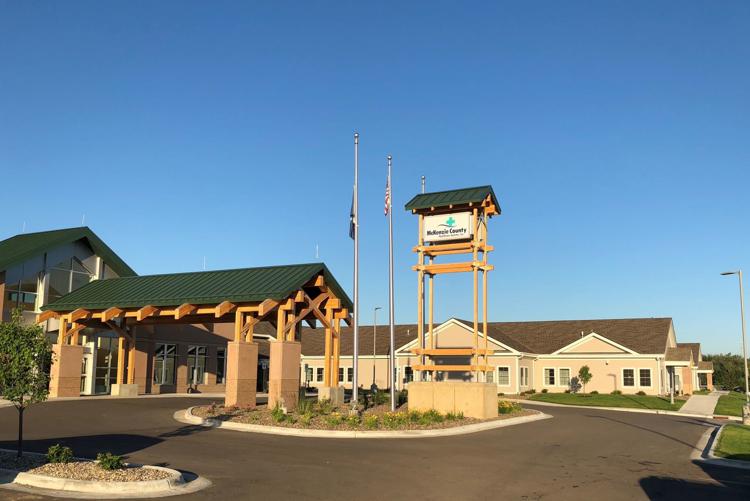 Only five staff members were working at the hospital when the tornado hit around 1 a.m. Tuesday, according to Curtis. About 20 other doctors, nurses and support staff came in throughout the night to help treat patients.
"Many staff came in, in the middle of the night, to help, to register, keep track of, triage," he said, adding that staff were still learning where everything was in the new building. "Basically, all with the goal of treating as many patients as we could, as quickly as we could.
Douglas Nordby, chairman of the McKenzie County Board of Commissioners, saw the patients who filled the hallways of the hospital, waiting to be seen, when he went in to treat a patient with an eye injury. Nordby, a local optometrist, commended the hospital for its work and quick response.
"I drove around with our emergency manager for the county and looked at all the response (activity) going on," Nordby said Wednesday. "That was awesome that every entity in our community, and the communities around us, showed up to help."
McKenzie County set up a fund at Cornerstone Bank to help people affected by the tornado. To make a donation by phone, contact the Watford City branch at 701-444-6411.