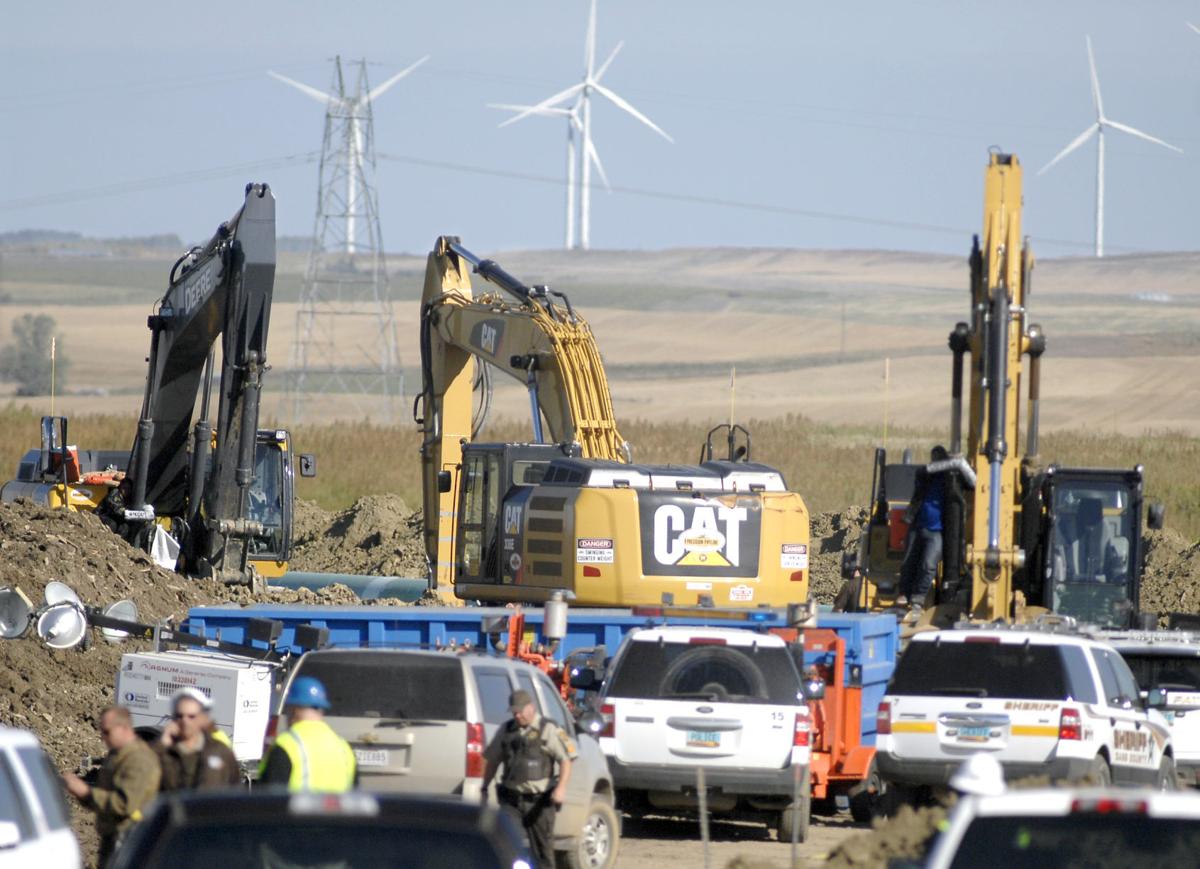 Three pipeline protesters had their misdemeanor cases dismissed Tuesday, and their lawyer thinks a similar result might be warranted for everyone arrested that day.
The cases pertain to Charles Thayer, Orion Yazzie and Eric Lewis, who were charged with criminal trespass in connection with a Dakota Access Pipeline protest in Morton County on Sept. 13. They were among 22 people arrested that day at a work site near Almont where two people locked themselves to construction equipment.
In a Nov. 29 motion to dismiss Yazzie's case, Bruce Nestor, a Minnesota-based attorney affiliated with Chad Nodland, argued the state had not made the case against him. The men were charged with a citation that does not detail the offense. Evidence from the prosecutor did not show the area was posted as private or that people refused to leave when asked, Nestor argued. In fact, he claims, an officer would not let them disperse.
"A number of people went there to express support and solidarity, but they did not intend themselves to get arrested," Nestor said in a phone interview this week. "Law enforcement chose to arrest everybody to make a point, to try to intimidate people from engaging in actions around the pipeline."
In response to the motion, South Central District Judge John Grinsteiner ordered the prosecutor on Dec. 8 to provide the defense with the "facts and evidence upon which the state is relying in pursuing pending charges" by Dec. 30 or risk dismissal. 
The Morton County State's Attorney's Office never turned in such a document or responded to the defendant's motion to dismiss, so Grinsteiner nixed the cases Tuesday.
Assistant State's Attorney Brian Grosinger said the three-person office didn't respond, because they didn't have time. 
"We intend to refile these charges when we get a chance," he said.
But Nestor thinks there just isn't evidence for these trespass cases.
"My view is almost all the trespassing arrests are legally inadequate. Unless the property is posted, you need to notify people they have to go," he said.