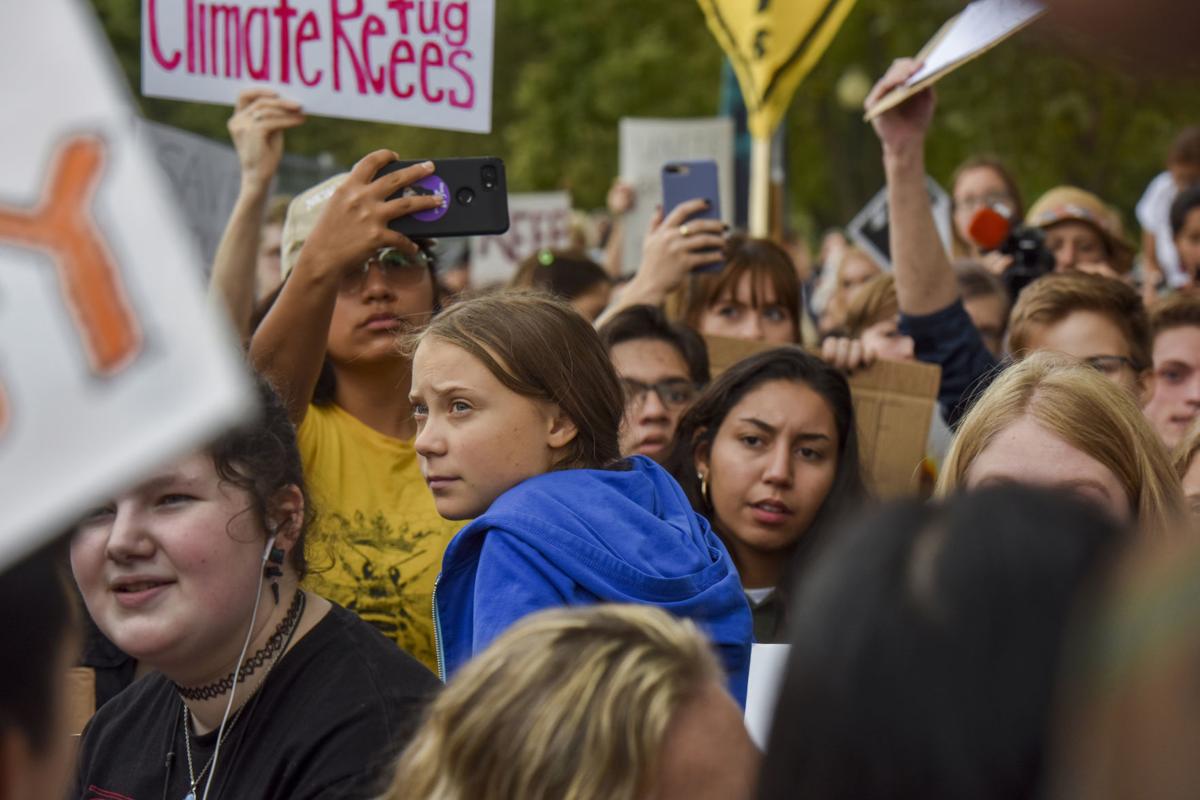 FARGO — Newly famous Swedish environmental activist Greta Thunberg is taking a trip to Indian Country to discuss climate change and oil pipelines in a pair of panels with Indigenous rights advocate Tokata Iron Eyes.
Sixteen-year-old Thunberg will visit the Pine Ridge Reservation Sunday and the Standing Rock Sioux Reservation Tuesday according to a press release from the nonprofit Lakota People's Law Project. Thunberg gained notoriety when she began appearing at the Swedish Parliament to demand climate justice and has since organized worldwide climate strikes.
You have free articles remaining.
Thunberg met Iron Eyes, who was born on the Standing Rock Reservation, in September at George Washington University. The teens formed a friendship from there, and Thunberg accepted Iron Eyes' invitation to visit her homeland, the press release said.
Iron Eyes, a junior at the Red Cloud Indian School at Pine Ridge, became a "water protector" in 2016 when she participated in protests against the Dakota Access Pipeline, which attracted international attention to Standing Rock as tribal members sought to protect their ancestral lands and the Missouri River from pollution. Though the protests ended and the pipeline was installed, the tribe continued to fight the line in court and pursued a sustainable environment within its borders.
Steve Sitting Bear, deputy director of the Standing Rock Community Development Corp., said previously, "A lot of local people that have been empowered through that movement are continuing their work and trying to make a difference."
The first youth climate crisis panel will take place Sunday at 5 p.m. at the Red Cloud Indian School Field House. Oglala Sioux Tribe President Julian Bear Runner will make the opening remarks. The second panel will take place Tuesday morning at the Standing Rock High School gym in Fort Yates.