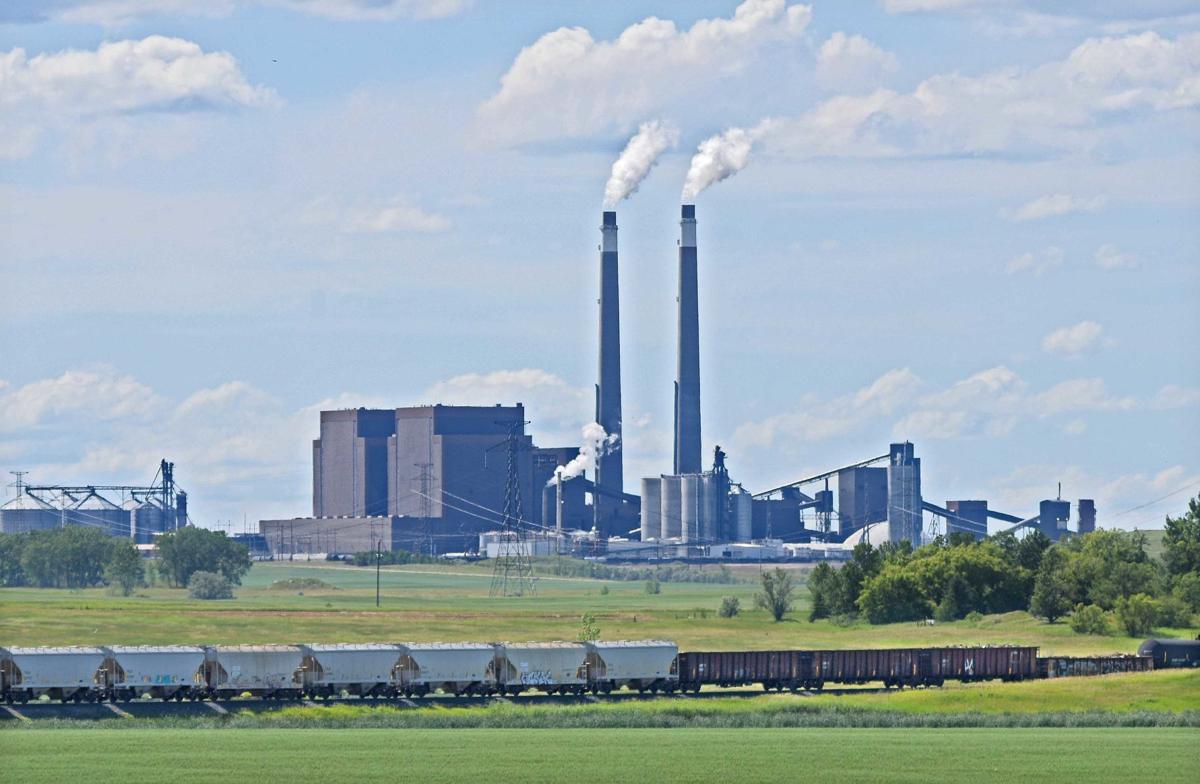 Great River Energy is continuing to search for a new owner for Coal Creek Station, but so far no companies have offered to buy the facility, the head of the power cooperative told representatives of North Dakota's lignite coal industry Thursday.
The McLean County plant experienced a $170 million shortfall in energy sales in 2019, following several years of financial woes as it has struggled to compete in a market saturated with cheap natural gas and renewables, GRE President and CEO David Saggau said via video to Lignite Energy Council members attending the trade group's virtual fall conference.
He reiterated what he'd indicated in May when he announced the plant's closure publicly, that the cooperative is essentially looking to give the plant away "for a dollar."
"We have had many discussions with folks," he said, adding that the large size of the plant, which has a 1,100-megawatt capacity, limits the number of companies interested in acquiring such a facility.
Saggau did not elaborate further on the potential sale of the plant, saying he did not want to interfere with ongoing negotiations. Unless a buyer emerges, GRE plans to close Coal Creek in 2022. State officials have indicated they want to help find a new owner for the plant, and they are also involved in helping to determine the future operations of the transmission line that carries power from the facility to Minnesota.
Cooperative members, who live in Minnesota, are expected to see a rate decrease of as much as 13% after the plant closes, Saggau said.
He also provided details about efforts to help Coal Creek workers during the transition and retain them to continue operating the facility, which is the largest coal-fired power plant in North Dakota.
Upon announcing the closure this spring, the cooperative gave impacted employees a 20% pay raise and increased its severance package, Saggau said.
GRE also offers a tuition reimbursement program should an employee want to pursue a higher education degree. In the past, the type of degree program has needed to coincide with the worker's job to be eligible, but the cooperative has waived that requirement so that Coal Creek workers can attend school to learn a different trade, Saggau said. Forty-nine employees are either in school or plan to attend school through the program.
"We know the pain this decision has caused our employees and the communities surrounding the plant and although we can't fully make up the losses they are seeing as a result of this decision, we have taken steps to at least lessen the impact," Saggau said.
Be the first to know
Get local news delivered to your inbox!