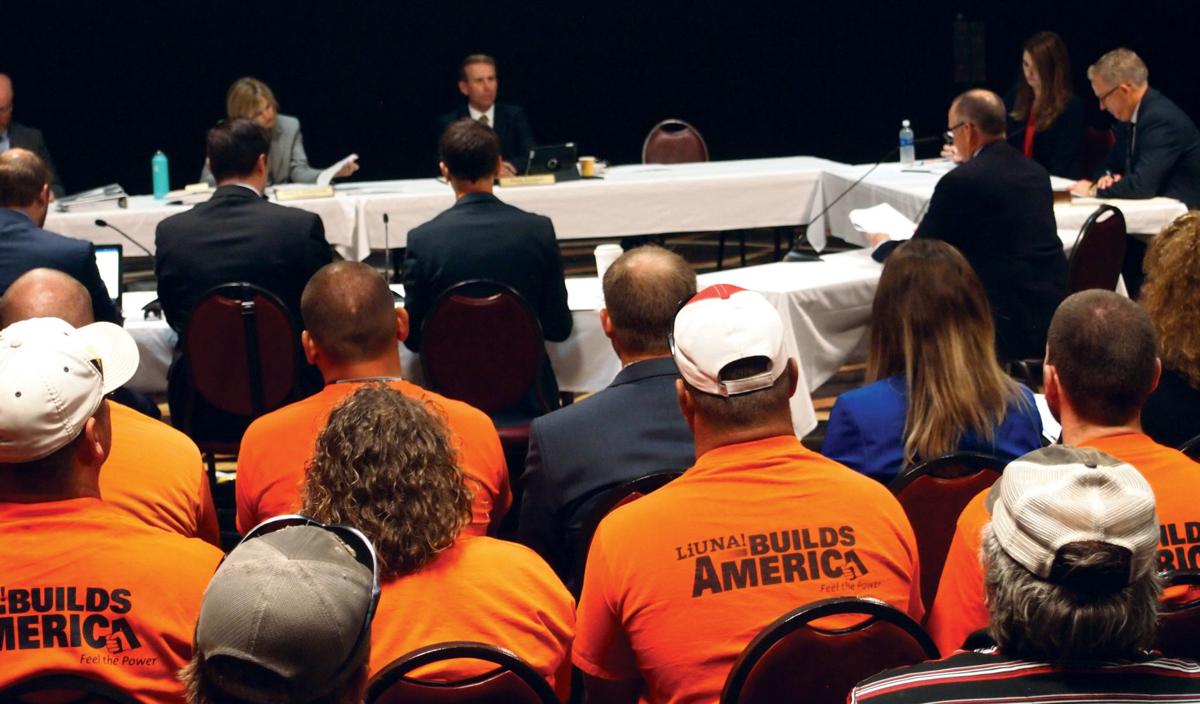 MINOT – State regulators are scrutinizing a proposal from Cenex Pipeline to upgrade a refined fuels pipeline in northwest North Dakota, a project that aims to meet increased demand for diesel while replacing an aging pipeline.
The project is the first major pipeline proposed in North Dakota since thousands camped in opposition of the Dakota Access Pipeline, but a Public Service Commission hearing in Minot drew no protests Monday.
Cenex, a subsidiary of CHS, proposes to build a pipeline from Sidney, Mont., to Minot, replacing a portion of pipeline built in 1960. About 150 miles of the project are in North Dakota, traveling through Williams, Mountrail and Ward counties.
The proposed pipeline would increase capacity, transporting an average of 38,000 barrels per day of gasoline and diesel fuels.
The upgraded pipeline is not expected to have an effect on gasoline or diesel prices, but it will help meet increased demand, particularly around harvest when demand from area farmers is at its peak, said Bryan Brignac, a spokesman for CHS.
Another goal of the proposal is to reduce the amount of maintenance required on the existing pipeline, said Mike Stahly, manager of right of way and property for CHS.
"It is a 1960s vintage pipeline," Stahly said. "To keep it safely operating, it's become a pretty intensive effort."
The new pipeline would cross the Missouri River in Montana about 2 miles across the North Dakota border, requiring approval from the U.S. Army Corps of Engineers. Cenex proposes to use horizontal directional drilling to bore under the Missouri River at least 50 feet below the river.
In North Dakota, the company proposes to use horizontal directional drilling to bore under major wetland areas as well as crossings of the Little Muddy, White Earth and Little Knife rivers, drilling at least 20 feet below the rivers.
During the seven-hour hearing, Public Service Commissioners asked detailed questions about the water crossings, pipeline monitoring and spill prevention.
When the hearing continues Tuesday in Tioga, commissioner Brian Kroshus said he plans to ask for more details about how the company would respond to a spill in the Missouri River, which would affect communities downstream in North Dakota.
The North Dakota Geological Survey raised concerns about a potential landslide-prone area along the pipeline route. Company representatives said they plan to do further analysis to determine the stability of the terrain.
CHS has acquired about 60 percent of easements along the North Dakota portion of the route. The company said it continues negotiating with landowners, striving to get voluntary easements.
"Being farmer-owned, especially, we're very concerned about landowner relations," Stahly said.
Landowners who testified during the hearing didn't object to the pipeline but some raised concerns about how the route would cross their property.
Commissioner Julie Fedorchak said she'd like to see more buy-in from landowners before regulators take action on a permit.
Construction could begin this fall if all permits are obtained, with completion scheduled for 2018.
More than a dozen members of the Laborers District Council of Minnesota and North Dakota – including many who worked on Dakota Access – filled the front rows of the hearing room in support of the project.
The public has another opportunity to comment during the hearing at 9 a.m. Tuesday at Tioga City Hall.
The entire Cenex Pipeline travels from Laurel, Mont., to Fargo. The segment between Minot and Fargo was constructed in 1990.
Be the first to know
Get local news delivered to your inbox!