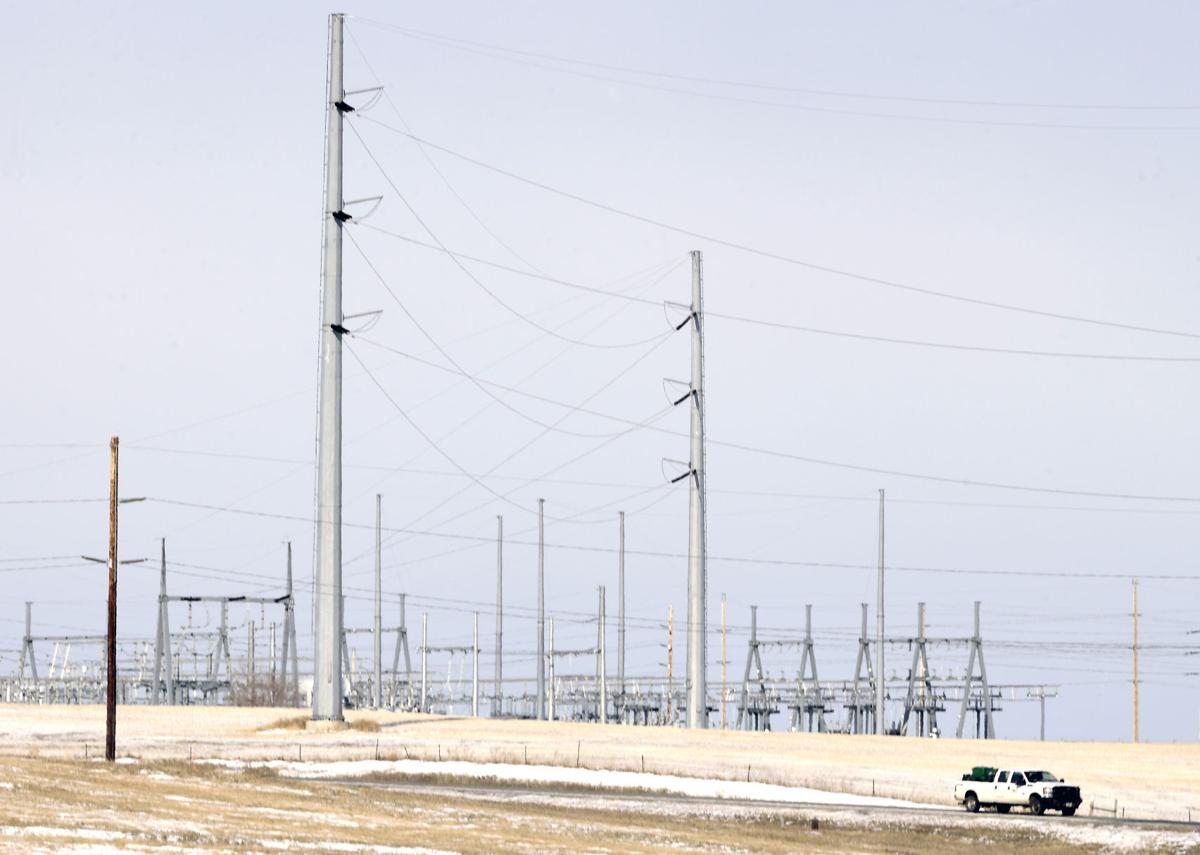 The frigid weather in the south-central U.S. continues to plague North Dakota's electric cooperatives, many of whom were dealing with power outages Tuesday ordered by a regional grid operator.
Capital Electric Cooperative, which serves parts of Burleigh and Sheridan counties, said at least one-third of its 21,000 members were without power at one point Tuesday morning from Bismarck to Wilton. The co-op said the outages were rolling and seemed to last about 45 minutes before the lights came back on for affected members.
"We had no warning of this at all," spokesman Wes Engbrecht said.
Nor does Capital Electric have control over who loses power and when, as that's managed through one of its power suppliers, the Western Area Power Administration. The rolling outages could last through Thursday, according to WAPA.
WAPA is a member of the grid operator known as the Southwest Power Pool, which said Tuesday that it's requiring "controlled interruptions" of electric service throughout its 14-state region that spans the middle of the country from North Dakota to Texas.
"This is done as a last resort to preserve the reliability of the electric system as a whole," the power pool said in a Facebook post. "Individuals in the SPP service territory should take steps to conserve energy use and follow their local utilities' instructions regarding conservation, local conditions and the potential for outages to their homes and businesses."
Montana-Dakota Utilities, which serves many customers in Bismarck-Mandan, did not anticipate any outages Tuesday, spokesman Mark Hanson said. MDU is part of the other grid in North Dakota, the Midcontinent Independent System Operator, which also spans parts of the middle of the U.S. It has not issued the same directives as SPP for its utilities in North Dakota.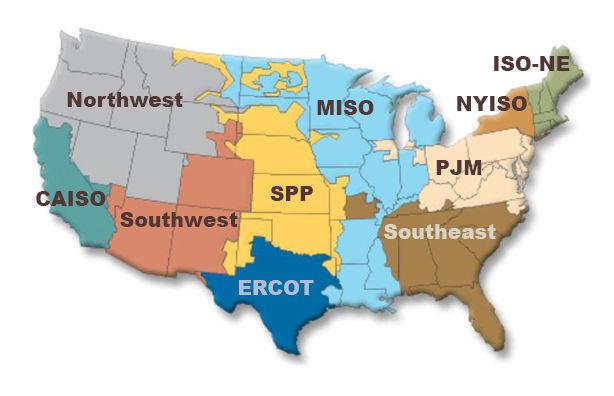 Grid operators are tasked with balancing the demand for electricity across the many states they cover with the output of power generated by sources such as coal, natural gas, nuclear, hydro, wind and solar.
"Their job is to make sure everybody on their system has power at all times, and when they're short of (meeting) demand, that means everybody has to cut back to make it work," Engbrecht said.
North Dakota, which is coming out of a lengthy cold snap itself, doesn't normally have a problem with outages when the temperature drops significantly in the Upper Midwest. But because its utilities are part of regional grids operating across many states, they share in the burden when severe weather hits in other areas that are not prepared to handle it, Engbrecht said.
It's unclear how long the rolling outages will continue, though the power pool said Monday that the situation could last for several days.
Texas was among the first states to deal with outages Monday morning, as demand for power soared at the same time the cold weather caused disruptions to natural gas supplies used for heating and power. Coal, gas and nuclear plants were dealing with frozen instruments, contributing to the outages, and wind turbines iced up and had to stop operating.
Most of Texas operates under its own grid, but similar cold weather issues hit other parts of the south-central U.S. in SPP's territory. As Monday progressed, outages occurred as far north as Nebraska for short periods of time under an order from the power pool. North Dakota's rural electric cooperatives kept their lights on for the most part, making adjustments to curtail their loads by taking steps such as temporarily turning off members' water heaters registered for energy-savings programs.
By Tuesday morning, the power pool issued yet another directive to curtail power. The order appeared to affect most electric co-ops in North Dakota, said Josh Kramer, executive vice president and general manager of the North Dakota Association of Rural Electric Cooperatives. Mor-Gran-Sioux Electric in south-central North Dakota said on Facebook that its members might have outages, as did Roughrider Electric in the west-central part of the state. Verendrye Electric in the Minot area said some of its members had lost power.
The Mountrail-Williams Electric Cooperative in western North Dakota sought to avoid shutting off power for its residential customers and asked bigger commercial and industrial customers to save energy, spokeswoman Jessica George said.
The co-op serves parts of the Bakken, where oil patch facilities use significant amounts of electricity. Larger users powered down some of their equipment and some fired up backup generators in response to the request from Mountrail-Williams.
"We are running on a generator on our campus in Williston so we can conserve energy," George said.
Meanwhile, officials in North Dakota are urging residents to use as little electricity as possible to conserve power. They are encouraging people to lower their thermostats to 65 degrees and turn off lights when leaving a room, along with devices such as TVs and computers when not in use. Residents should also try to postpone running appliances such as dishwashers, washing machines and clothes dryers.
Gov. Doug Burgum on a call with WAPA Administrator Mark Gabriel urged the agency to provide as much notice to utilities and their customers as possible before shutting off their power.
"While we understand WAPA has received short notice from SPP to reduce load, North Dakotans deserve as much lead time as possible to prepare for rolling blackouts before their service areas are affected," Burgum said in a statement. "These agencies also must ensure that rolling blackouts don't have a negative domino effect by sidelining other energy sources from the grid, such as gas processing plants in western North Dakota."
WAPA said SPP has not been able to notify its members in advance about power cuts due to the "emergency" nature of the situation.
"Taking steps to cut energy use and conserve will reduce overall system load and minimize the need to shut off power," WAPA said in a statement.