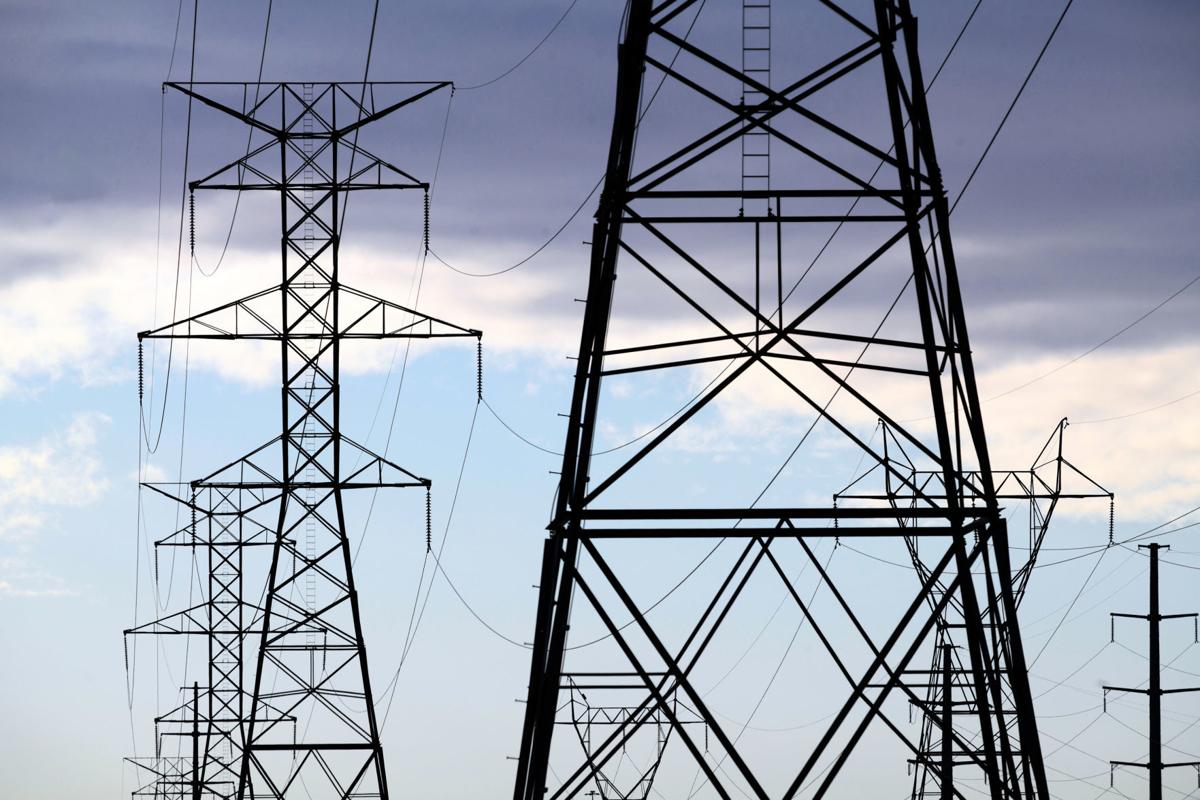 Financial problems at the Great Plains Synfuels Plant have prompted a legal and a regulatory challenge by a power cooperative in the Bakken.
Watford City-based McKenzie Electric Cooperative is suing plant owner Basin Electric Power Cooperative over concerns that McKenzie's members are forced to pay high rates due to the plant's money woes. The distribution co-op sent a letter to its members at the end of January notifying them of the lawsuit. McKenzie also has filed a protest with federal regulators.
Basin, meanwhile, is seeking to be dismissed from the suit.
Some of McKenzie's largest customers in the Bakken have threatened to stop using electric motors in their operations as a result of high rates, the co-op said in its complaint, which it filed in November in Northwest Judicial District Court. They are considering switching to natural gas to power facilities such as processing plants and compressors.
The lawsuit claims that Basin has lost at least $600 million over the past six years "from its unreasonable and imprudent operation" of Dakota Gasification Co., a subsidiary that runs the plant.
The facility north of Beulah produces synthetic natural gas, among other products derived from coal gasification. McKenzie's complaint says that the gas can be sold only at a loss, given cheap gas prices. Those prices have dropped over the past decade amid the shale fracking boom, which has produced an abundant supply of gas.
Basin spent more than $700 million in recent years to build a urea fertilizer plant at the facility that uses the synthetic gas. McKenzie says the urea plant has been "plagued by construction cost overruns" and is unable to compete effectively using gas from the synfuels plant, making it unable to operate profitably and contributing to Basin's losses.
Basin, however, said in a statement that the urea plant "has helped bolster" its members' profits "despite continued low natural gas prices."
Basin raised its wholesale power supply rates 22% in 2016 to cover its losses, according to McKenzie.
"Despite repeated requests from McKenzie to determine a path toward eliminating the upward pressure on power rates to members, Basin has failed to solve the problem and has continued to expend significant resources on DGC and the Synfuels Plant -- all the while having members, particularly McKenzie, pick up the tab," McKenzie said in its complaint.
You have free articles remaining.
The lawsuit also names the Upper Missouri Power Cooperative as a defendant, and McKenzie has filed a separate protest with federal regulators over Upper Missouri's rates. Upper Missouri is a member of Basin and supplies electricity to 11 distribution cooperatives, including McKenzie. The complaint claims that Basin's rate increase affected Upper Missouri's rates, and Upper Missouri passed them onto McKenzie. McKenzie takes issue with Upper Missouri, which has a seat on Basin's board of directors, for failing to obtain reasonable rates on its behalf.
The co-ops amended their contracts with each other in 2015, extending the agreements until 2075. McKenzie has since inquired about leaving its contract early so it could purchase power elsewhere, but it says Basin refused to provide it with a buyout price.
Both Basin and Upper Missouri are seeking to dismiss McKenzie's lawsuit. Basin argues that the court lacks jurisdiction over the case because Congress has delegated oversight to the Federal Energy Regulatory Commission, which has "the exclusive authority to regulate such rates," according to Basin's court filings. Upper Missouri raises the same point in court documents.
"The very rates that McKenzie seeks to challenge are already the subject of several proceedings before FERC -- and in fact, McKenzie has already asked FERC to consider the exact same arguments that it sets forth in its Complaint," Basin said. "Any additional, different, or piecemeal relief ordered by this Court would necessarily obstruct and frustrate FERC's exclusive regulatory authority."
In a statement, Basin said it has "engaged in a rigorous cost cutting and containment process throughout the Cooperative," which helped prompt two credit rating agencies to upgrade its ratings to "stable" in 2019 after they had dropped in recent years.
The co-op said it is "looking at how to meet increasing load from the Bakken through additional buildout of generation to help serve our members such as McKenzie Electric Cooperative." Over the past decade, Basin and its members have spent nearly $1 billion on transmission and generation projects in the Bakken, Basin said.
Upper Missouri, in a statement, said it "values each of its members but disputes the claims McKenzie has made in the state court lawsuit."
"Upper Missouri is fully engaged in both the state court litigation and at FERC and looks forward to continuing to perform its role in providing electricity to the region in cooperation with its power suppliers and valued members," the co-op said.
In its lawsuit, McKenzie claims that the other co-ops' actions have caused and will continue to cause it millions of dollars in damages, and it seeks an unspecified amount of compensation. It also wants the court to set aside Basin's alleged decision to raise rates due to losses at the synfuels plant and prevent the co-op from including those costs in its future rates. Furthermore, McKenzie wants Basin to "divest" the Dakota Gasification Co. by selling it or shutting it down.
Not all distribution co-ops, which are known as "Class C" members of Basin, are on board with McKenzie's legal and regulatory challenges.
"I would think most Class C members of Basin Electric Cooperative do not agree with McKenzie Electric's statements," said Randy Hauck, general manager of Verendrye Electric Cooperative in the north-central part of the state.
He, for one, takes issue with McKenzie's concern over its lack of representation on Basin's board. For 80 years, co-ops have been governed in such a way that each distribution member has an equal vote on who represents them on Basin's board, he said. He added that contracts should be honored.
And, he said, the proximity of the synfuels plant to another of Basin's operations, the coal-fired power plant known as Antelope Valley Station, benefits both facilities financially. Shutting down the synfuels plant could cause rates to increase for his co-op, he said.
The parties involved in the lawsuit are scheduled to appear before a judge for an April 28 hearing on Basin's and Upper Missouri's requests to dismiss the case.