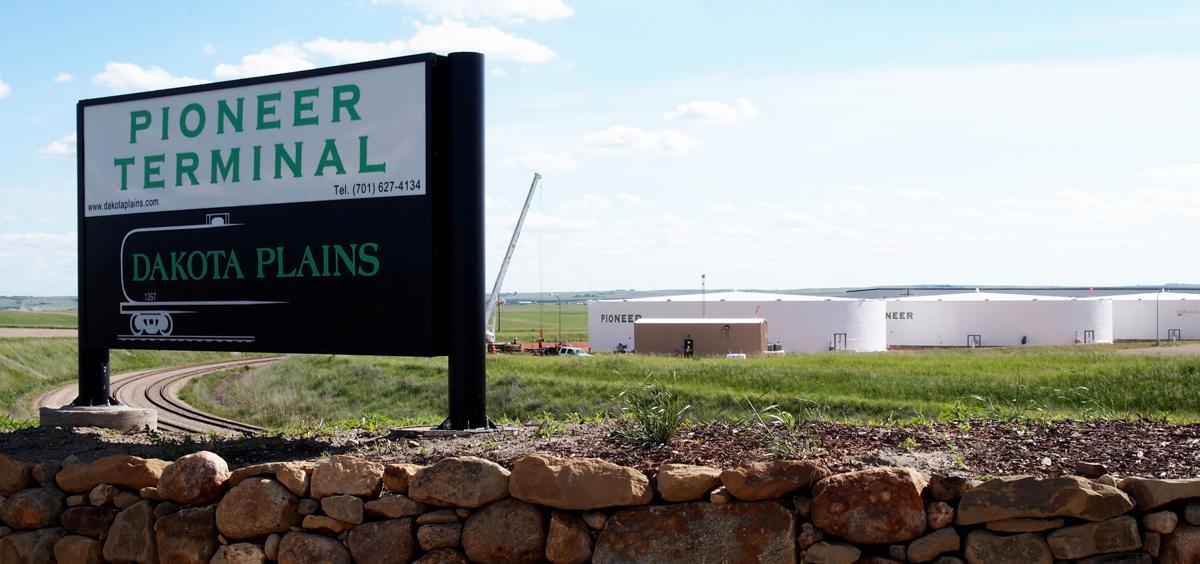 NEW TOWN – The Bakken crude on the oil train that derailed in Oregon last week met North Dakota's oil conditioning order that requires companies to remove the most volatile gases.
The Federal Railroad Administration said the oil on the train that derailed in the Columbia River Gorge in Mosier, Ore., had a vapor pressure of 9.2 pounds per square inch.
That's below the requirement of 13.7 psi set by the North Dakota Department of Mineral Resources last year to reduce the volatility of Bakken crude in response to fiery oil train derailments in the U.S. and Canada.
The train, headed to Tacoma, Wash., was loaded at the Dakota Plains terminal in New Town, an FRA spokeswoman said.
Sixteen of the 96 rail cars derailed Friday and officials estimate 42,000 gallons of crude oil escaped from four rail cars. No one was hurt, but the incident forced evacuations, the closure of a highway and the town's sewer system to be shut off temporarily.
Jim Tate, vice president of operations for Dakota Plains, said the rail-loading facility receives oil by pipeline and truck from several oil producers. The oil is commingled before leaving the rail facility.
The Department of Mineral Resources requires that companies report the vapor pressure testing at the point when the oil changes custody, such as when it is loaded into a truck or enters a pipeline, said spokeswoman Alison Ritter.
The Dakota Plains facility does its own vapor pressure testing on the oil before it's loaded into rail cars, Tate said.
"We run a very tight sampling protocol on all of our oil that's shipped," Tate said.
Justin Jacobs, a spokesman for Union Pacific, said the cause of the derailment is under investigation, but early indications point to "an unusual failure with a fastener that connects the railroad tie to the rail."
Union Pacific has reopened rail traffic in the area, but has suspended unit trains of oil from traveling through the Columbia River Gorge, Jacobs said.
About 35 percent of oil produced in the Bakken region traveled by rail in March, or about 400,000 barrels per day, according to the North Dakota Pipeline Authority.
West Coast refineries receive about 25 percent of Bakken crude that is shipped by rail, according to the U.S. Energy Information Administration. The East Coast continues to be the largest recipient of Bakken crude-by-rail shipments.
Overall, rail shipments of Bakken crude are down by about half compared to the end of 2014.
The reduction is largely due to economic factors, but also attributed to a drop in North Dakota's oil production and increased availability of pipeline transportation.
Be the first to know
Get local news delivered to your inbox!