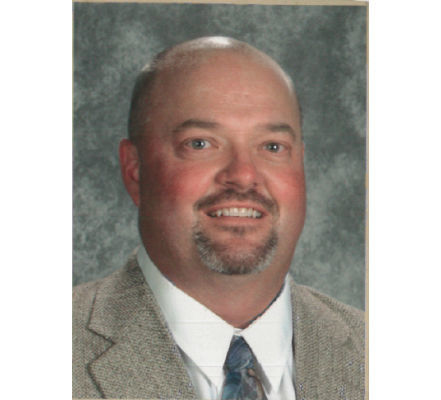 GRENORA -- The superintendent of Grenora, a community of 290 people in the northwest corner of North Dakota, is facing eight allegations of wrongdoing, including six that deal with the school's football program, a report says.
Some claims against Troy Walters, which were investigated by a Bismarck attorney, include allegations that Walters addressed school staff in an inappropriate manner at staff meetings, drinking while chaperoning students in hotels at away games and use of school vehicles and money for personal benefit.
Following the report prepared late last month by Meredith Vukelic, an attorney with the Pearce Burdick PLLC law firm in Bismarck, the Grenora School Board voted 5-2 on April 3 to contemplate terminating Walters' contract. The school board will hold a hearing on the matter on a date that has not yet been set.
The first allegation, that he intimidated staff, includes a claim that Walters held a meeting with teachers to ask whether they would support him continuing as the head football coach of the MonDak Thunder, a 6-man football team that co-ops with a Montana school district. He had resigned after the fall season, but told them he was considering reversing that decision.
In 2017, Walters was the head coach when the team took its first-ever 6-man state title in Montana.
After the meeting, teachers felt uncomfortable making such a decision and several went to him to say the group was going to say neutral, Vukelic wrote in the report.
Vukelic wrote that she couldn't substantiate the claim that Walters manipulated enrollment numbers so the Grenora-Westby coop would remain eligible for 6-man football.
In an interview April 3, Thomas Kelsch, an attorney representing Walters, pointed to parts of the report where Vukelic doesn't state a clear conclusion as proof the report was biased. He said that while Vukelic offered conclusions that some allegations were substantiated, she never called any of the complaints baseless, even if she didn't find any convincing evidence.
Walters also was accused of spending more school and/or co-op funds on football than is appropriate and having football players participate in practice and/or games when they shouldn't have because of injuries or academic eligibility issues.
Kelsch said Walters is preparing a rebuttal to the district's report.
On the two accusations that didn't involve football — that Walters used district vehicles for his own benefit and spent district money for personal use — Vukelic wrote of multiple concerns.
"Based on (Walter's) admissions alone, several hundred dollars and potentially thousands, has been spent on his personal entertainment (rounds of golf/golf carts, golf tournaments, simulated golf, movie theater expenses), meal expenses that exceed state law limits and/or were meals for non-school employees, and for personal use items," she wrote. "This was no doubt inappropriate. While he explained his incorrect belief that the school was responsible for paying for his personal entertainment when he was away on school business, he seems to overlook that this money is not just his employer's money, but is taxpayer dollars."
She ended her report by recommending that the board suspend Walters, hold a hearing to consider firing him, report the questions about spending to law enforcement and report his conduct to the Education Standards and Practices Board. At a special meeting last week, the board voted to hold a hearing on whether to fire Walters, but did not suspend him.
Kelsch, however, claimed that Vukelic went too far in her report by deciding which accusations were substantiated and which were not, as well as by making recommendations. He said Walters would fight the termination and pointed to the fact that as of late March, the board gave Walters a satisfactory evaluation.
Kelsch also said that previous audits of the district had not raised any questions.
"All of the spending has been approved," he said.
Be the first to know
Get local news delivered to your inbox!