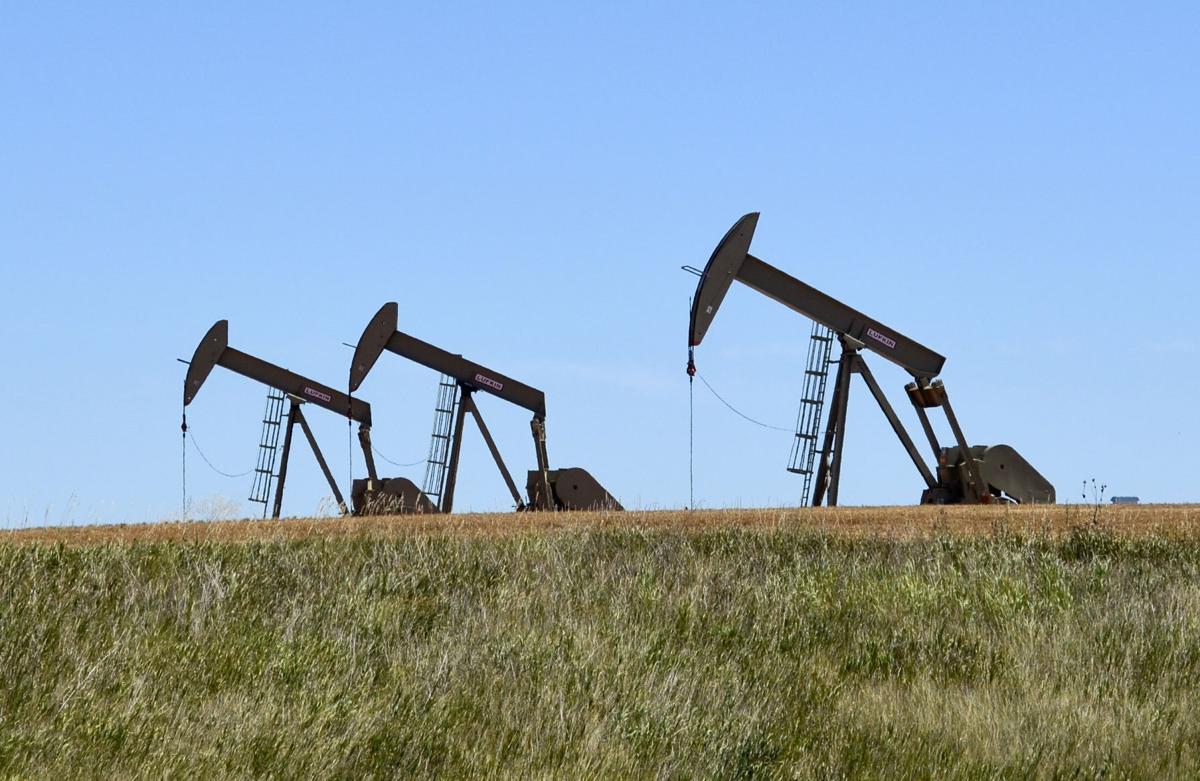 North Dakota's oil industry no longer has to ship all its radioactive waste out of state now that a disposal facility in McKenzie County has started operating, and more sites could be on the way.
For years, various companies have tried and failed to gain approval to dispose of radioactive oil field waste in North Dakota. As a result, trucks haul nearly 100,000 tons of the material each year to landfills in other states. Most of it goes to a facility near Glendive, Montana, though lesser amounts travel to Idaho, Colorado and Oregon. At times, it's been dumped illegally in western North Dakota.
Past efforts to establish disposal facilities in the state never came to fruition for a variety of reasons. Local residents have raised concerns about truck traffic and safety if the waste were to be buried in landfills near their homes, county officials have sought time to study the issue, and some companies have backed out of their plans.
Landfills in North Dakota were unable to accept the waste prior to 2016. The state at that time raised the radiation level of the material sites could take in should one ever be authorized for disposal.
One proposal recently managed to secure both local and state approvals, and it's not a landfill. KT Enterprises began disposing of the waste in April by sending it thousands of feet underground at a site near Johnsons Corner east of Watford City.
KT Enterprises is operating what's known as a "slurry well." The waste is processed with saltwater, another unwanted byproduct of oil and gas production, and the mixture is then injected down a well 7,500 feet deep into the Minnelusa and Amsden rock formations. The disposal method is used by the oil industry in other states, such as Louisiana and Alaska.
"We had a goal and a vision and felt like this was something we could do to solve this problem," said Keith Norbeck, vice president of KT Enterprises. "Companies are starting to send their waste to us. It's really exciting. It's been very, very well-received."
The company has 12 full-time workers, as many as half of them manning the site on a given day. They have taken radiation safety training, and the site will undergo regular inspections and monitoring by several state agencies tasked with permitting the facility, according to company and state officials.
Workers will wear dosimeters that measure radiation levels, and the North Dakota Department of Environmental Quality will review reports on the badges, state environmental scientist David Stradinger said.
The agency issued a radioactive material license for the KT Enterprises site in March.
"We found the facility to be adequate to safely and securely store and use the licensed material," Stradinger said.
Radioactive oil field waste is known by the acronym TENORM, which stands for technologically enhanced naturally occurring radioactive material. The waste stems from soil, water and rocks that naturally contain low levels of radiation underground. When those materials are brought up to the earth's surface during oil production, radiation can become concentrated in filter socks used to strain oil field fluids, in sludge at the bottom of storage tanks and in scale that forms in well pipes.
"I think we should be trying to position our state to be able to try to support the industry fully," said Brent Bogar, a senior consultant with the firm AE2S Nexus who has studied radioactive oil field waste with the Western Dakota Energy Association.
He estimates North Dakota needs between three to five facilities to meet the demand for disposal within the state. A small quantity of the material that is more highly radioactive will likely still need to travel to other states for disposal even if more sites take in the waste in North Dakota, he said.
State officials several years ago set a new cap of 50 picocuries per gram for waste disposed of at landfills. The bulk of the radioactive waste generated in North Dakota falls under that level, though not all, Bogar said.
If the waste is headed for a landfill, it typically goes to a treatment facility in North Dakota first to dry out before it's trucked to a disposal facility in another state, according to Norbeck and Bogar.
The KT Enterprises slurry well does not have a limit on the radiation level of the waste it disposes of, but it cannot inject bulky items such as pipe or filter socks. The facility processes a lot of sludges and scales, Norbeck said.
KT Enterprises is considering putting in more slurry wells, including one north of Lake Sakakawea and another further south near Killdeer to accommodate waste generated in those areas, he said.
Meanwhile, two companies are proposing to take in radioactive oil field waste at existing landfills in Williams County. They submitted paperwork to the county several days after a 1.5-year moratorium on applications for such facilities expired in May.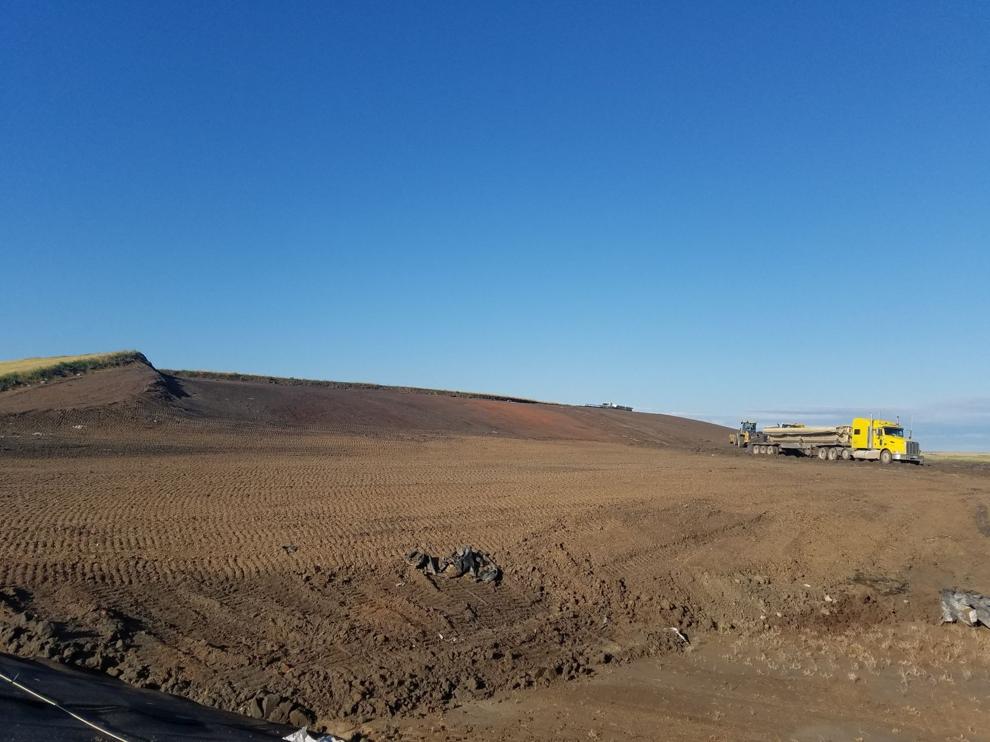 The county commission enacted the moratorium in December 2019 following concerns from residents about a proposal to dispose of the waste at a landfill north of Williston operated by Secure Energy Services. That's one of the companies that submitted an application again last month, as well as WISCO, which operates a landfill west of Williston.
"These are existing solid waste landfills," Bogar said. "They're looking at taking a section and using it for this type of waste."
Any landfills approved for radioactive oil field waste could take in no more than 25,000 tons per year under state rules. Bogar estimated that would result in up to six truckloads a day carrying the waste into a facility.
Williams County commissioners in 2019 indicated their desire to study the issue and collaborate with officials in other oil patch counties when they enacted the moratorium. They expressed concerns about the possibility of the sites being abandoned one day, and that approving one site could open the floodgates to a host of requests for more facilities. Since then, they have worked with the Western Dakota Energy Association to learn more about the topic.
On Thursday, the county planning and zoning commission will consider the applications from Secure Energy and WISCO during public hearings starting at 6 p.m. in the Williams County Commission Room, 206 E. Broadway in Williston.
The day before, the Western Dakota Energy Association and Vision West will host an informational session for the public to visit with the companies and state officials, including ones from Environmental Quality and the Department of Mineral Resources, as well as the North Dakota Petroleum Council. The event is slated to run from 6:30 to 8 p.m. Wednesday at the ARC in Williston, 822 18th St. E. 
The full county commission would still need to vote on the applications to approve them after the planning and zoning commission reviews them. If that happens, the companies would need to secure final approval from the state.