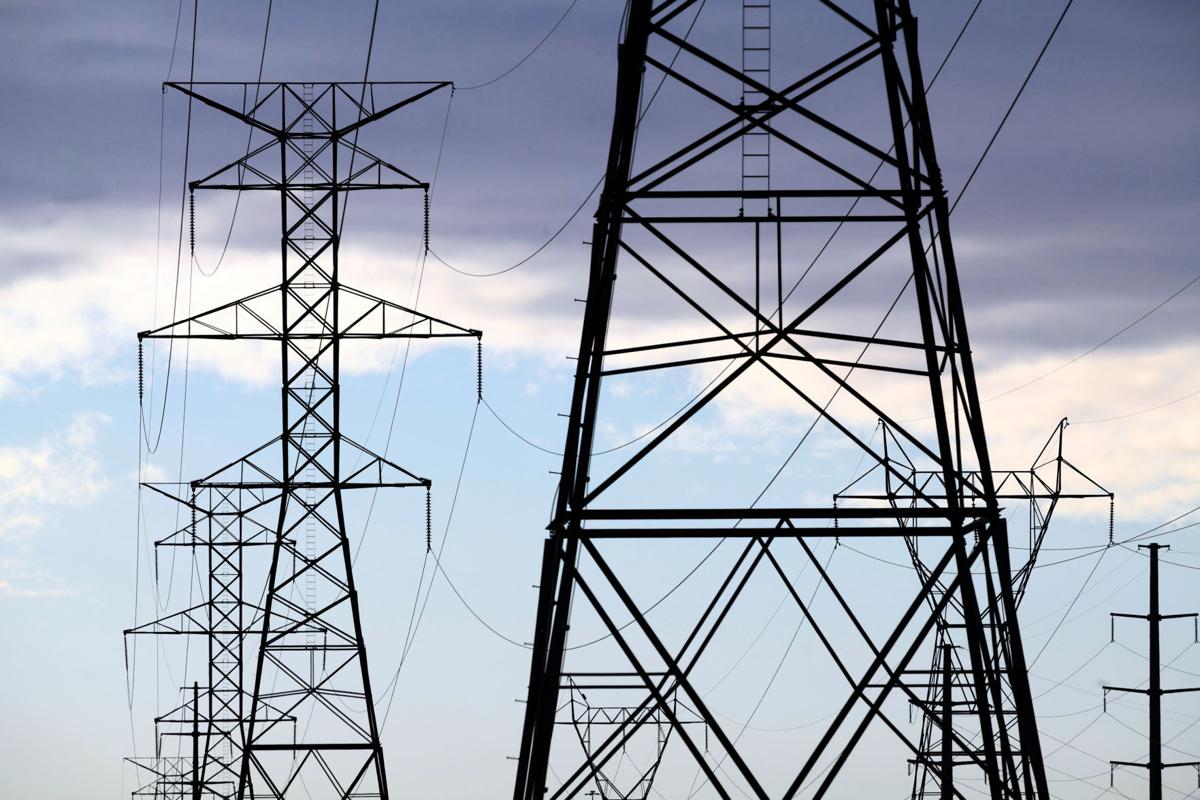 Like thousands of other North Dakotans on Tuesday, one of the three members of the state's Public Service Commission lost power without notice.
Commissioner Brian Kroshus described the brief outage as "a slight inconvenience," more problematic for schools and drivers in the area navigating streets with dark traffic lights. The situation wasn't life-threatening, as is the case in Texas this week where millions have gone without power, some for several days in below-freezing temperatures.
That's where his parents live, and they were without power for far longer. Their water pipes froze, so they had to resort to using water from their neighbor's swimming pool for cleaning.
The widespread power outages there have led to people dying, which Kroshus brought up when the PSC met Wednesday. Several died from carbon monoxide poisoning after they turned on their car in their garage for heat. Others perished in a fire after lighting candles.
"This has been a significant failure of the system and those responsible for it," Kroshus said. "I don't think there's any way to sugarcoat it."
The PSC is calling for a thorough review of what has gone wrong as the frigid weather plagues an ill-prepared power sector down South.
Most of Texas operates under its own power grid run by the Electric Reliability Council of Texas.
"We know millions of people are suffering," ERCOT President and CEO Bill Magness said in a statement Wednesday. "We have no other priority than getting them electricity. No other priority."
Other organizations such as the Southwest Power Pool and Midcontinent Independent System Operator run parts of the grid from southern states up the middle of the country to North Dakota. Demand for power soared on their systems too as the extreme cold hit the south-central U.S. Both directed utilities to impose rolling outages this week to balance the demand and supply of power in an effort to avoid much greater blackouts, though only directives from SPP affected North Dakota.
"It's very frustrating when you have the number of experts we do in this country … that a plan wasn't in place to address this type of weather event," Kroshus said.
The PSC is involved in permitting facilities such as wind farms and coal plants in North Dakota, as well as transmission lines that carry electricity from those power sources.
Two commissioners, Randy Christmann and Julie Fedorchak, serve as liaisons between the PSC and operators of the two grids that reach North Dakota.
"There needs to be a good forensic examination like any emergency situation to see where they failed," Christmann said. "There's potential for improvement all over."
He said one of the most frequent complaints he has heard from residents and North Dakota's rural electric distribution cooperatives, whose members have borne the brunt of the outages, was a lack of notice that the power would go out.
There were some signs that trouble was coming, including a number of alerts as far back as Feb. 9 that escalated along with the crisis earlier this week, Christmann said. It might be helpful in the future if grid operators would better communicate by what percentage they're requesting utility members drop their power loads, as that would give some indication to the public as to how serious the crisis is at a given moment, he said.
Fedorchak spoke of several takeaways from the situation, including a need to examine issues surrounding the supply and pricing of natural gas. One of the problems contributing to the blackouts stemmed from the demand for power peaking right as the gas supply grew limited, due in part to the interior of the pipes in the oil and gas fields of Texas freezing. Elsewhere in the country where it's frequently cold, such as North Dakota, the infrastructure is better insulated.
"That means we need more pipelines, not less, especially if there's going to be continued reliance on (gas)," Fedorchak said. "People need to realize that and the system, I think, is not updated to what it needs to be to deliver what people are expecting out of gas right now."
Energy developers in recent years have encountered significant resistance from climate and Indigenous activists toward building new oil and gas pipelines.
Fedorchak also called for better coordination between utilities and grid operators, an evaluation of the performance of renewable power in extreme weather situations, a closer look at the market structures surrounding coal and nuclear power, as well as a renewed focus on carbon capture technology.
Grid operators have attributed the outages to a number of factors, including limited natural gas supplies; frozen instruments at coal, nuclear and gas plants; and wind turbines that iced up and couldn't operate.
Fedorchak said she anticipates raising those issues with the grid operators, as well as continuing discussions about ongoing issues within the power sector as the field undergoes a transition away from such a heavy reliance on fossil fuels toward more renewable power sources.
She said recent blackouts, including what happened this week and outages last year in California, are raising the question: Whose job is it to ensure the reliability of the power grid? That's something grid operators and utilities and state officials are discussing, and a topic she expects to come up for debate in numerous state legislatures going forward.
"There's a lot of finger-pointing," she said.