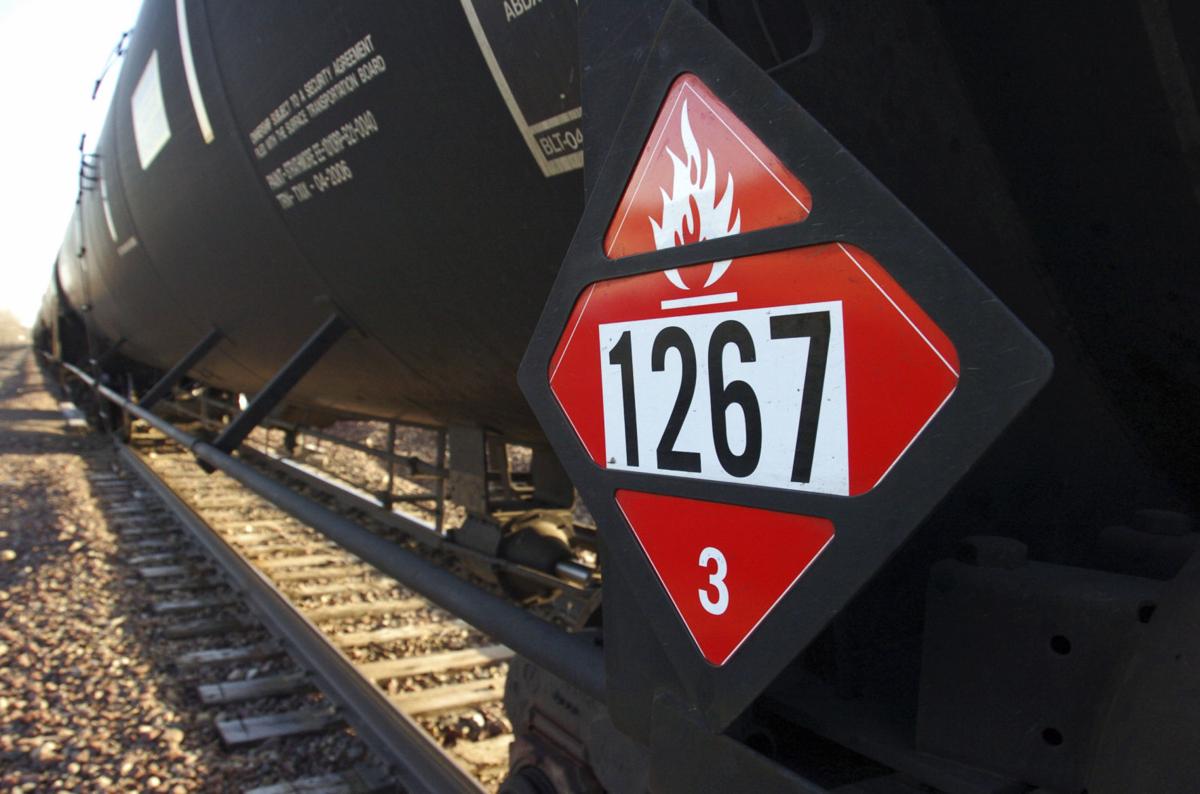 North Dakota plans to ask the federal agency that regulates the transport of hazardous materials to intervene in a dispute with Washington over that state's new restrictions on oil shipped by rail.
Attorney General Wayne Stenehjem on Friday told The Bismarck Tribune that he plans to petition the Pipeline and Hazardous Materials Safety Administration to tell Washington it doesn't have the authority to require that crude shipped by rail have more of its volatile gases removed.
The petition is being formulated at the same time that Stenehjem's office is crafting a potential federal lawsuit against Washington alleging a violation of interstate commerce law.
"We're looking at all the options. We don't want to leave any doors closed," Stenehjem said.
Tara Lee, spokeswoman for Washington Gov. Jay Inslee, said Friday that "this is an issue that is appropriately settled in court, not via press release. Washington state will defend its law in court."
Inslee is running for president on an environmental platform and supports the law that Washington lawmakers passed earlier this year requiring a lower vapor pressure limit for crude shipped by rail than either North Dakota requirements or industry standards. Violations could result in fines of up to $2,500 per day per rail car.
North Dakota officials say it's essentially a ban of crude-by-rail traffic from the state to refineries throughout the Pacific Northwest, and a potential blow to the state's energy industry. About 150,000 barrels of North Dakota crude, or about one-tenth of the daily production in the state, is shipped to Washington refineries. Should that area be blocked, new markets would need to be found for Bakken crude.
Members of North Dakota's congressional delegation earlier this week spoke with U.S. Transportation Secretary Elaine Chao to make their argument that Washington's law is unconstitutional and interferes with the federal Transportation Department's primary authority over interstate oil shipments in the country.
The Pipeline and Hazardous Materials Safety Administration is part of the department. Stenehjem hopes the agency will at least hold a hearing on Washington's law.
"There needs to be a scientific basis for what Washington did. There is not," he said.
The volatility of oil trains drew widespread public attention following several explosive derailments, including one in 2013 in Lac-Megantic, Quebec that killed 47 people. Washington's law is aimed at boosting safety for schools and homes that are near passing oil trains, according to Democratic Senate Majority Leader Andy Billig, who sponsored the bill.
The law sets a vapor pressure limit of less than 9 pounds per square inch for oil unloaded from trains, lower than North Dakota's limit of 13.7 psi and what is considered the industry standard for stable crude of 14.7. North Dakota's limit, implemented in 2015, builds in 1 psi as a margin of error. There is no federally set national standard.
The Washington bill requires new refineries to adhere to its new vapor pressure standard. Existing facilities will have to follow the rule beginning two years after increasing their oil volume by more than 10 percent from 2018. Some of the refineries there had major maintenance downtime last year, and they could trigger the requirement simply by resuming their normal volumes, according to the North Dakota Petroleum Council trade group.