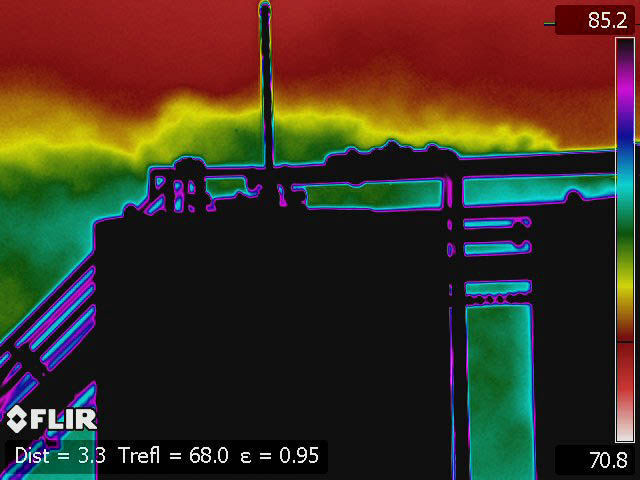 The North Dakota Supreme Court on Wednesday upheld the dismissal of an oil company's lawsuit against the state over its air emissions rules.
The lawsuit, filed by Continental Resources, focused on the way the state Department of Environmental Quality enforces leaks of volatile organic compounds from oilfield facilities. The compounds are an air pollutant and contribute to smog.
The company said the department changed course from previous enforcement practices and began issuing violation notices premised "on the notion that the mere observation of a leak at a facility with an operating emissions control device constitutes a violation" of state rules. Continental wanted the court to determine that as long as an oil producer installed and operated emissions controls, a leak would not be considered a violation.
The state argued that its warnings to Continental were consistent with its historical application of air emissions rules, in which "merely installing pollution control equipment is insufficient; operators must also ensure the equipment is actually working." The department said the dispute began several years ago when it started using infrared cameras to better detect oilfield leaks.
In affirming the district court ruling, the Supreme Court agreed that Continental had not exhausted its "administrative remedies" to change state rules.
Continental, meanwhile, has formally petitioned the department to modify its rules. A hearing on the petition, as well as a separate state effort to assume greater authority over oilfield air emissions from the federal government, took place earlier this month. The public comment period ends Dec. 13.
Be the first to know
Get local news delivered to your inbox!