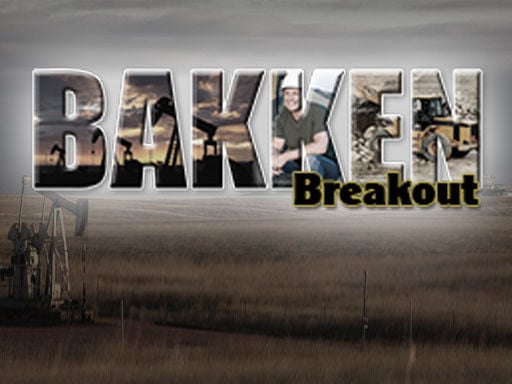 WILLISTON — State oil production exceeded expectations in February, jumping 5.4 percent to more than 1 million barrels a day, the Department of Mineral Resources said Thursday. 
Oil activity in the Bakken is projected to be "very aggressive" this summer, but companies are struggling to recruit enough workers for hydraulic fracturing crews and truck driving positions, said Director Lynn Helms.
"We're probably looking for 1,000 employees in Williston, Dickinson, Minot, Stanley to fill the needs," said Helms, the state's top oil regulator.
Helms said he was surprised by the increase of more than 52,000 barrels per day in February, which pushed production to an average of 1.034 million barrels a day, according to preliminary figures.
State oil production peaked in December 2014 at more than 1.2 million barrels per day, but declined to as low as 942,000 barrels per day in recent months due to the ongoing industry slowdown.
Many state operators postponed fracking new wells while oil prices were low, building up a backlog as high as 1,091 wells that were drilled but waiting on fracking crews.
Operators have recently put more fracking crews to work, bringing that backlog down to 799 at the end of February, the first time that number has been below 800 since December 2014.
Helms attributed the increase in activity in February to mild weather and confidence among operators as the price for West Texas Intermediate oil was above $50 a barrel.
He expects production to be flat or drop slightly in March and April because heavy truck traffic has been restricted due to spring weight limits on soft roads. Activity is projected to pick up once those road restrictions lift, typically in early May.
"I think we're going to ride the roller coaster down as much as up," Helms said.
The 1 million barrel per day level is largely a psychological benchmark, but it also has direct implications on the state's economy, Helms said.
"There's a big difference between 900,000 barrels per day and 1 million barrels per day in terms of revenue, capital investment and employees," he said.
The state's budget is built conservatively on a production forecast of 925,000 barrels per day for the first year, a level Helms expects the state will continue to exceed.
Natural gas production increased 9.5 percent in February to an average of 1.7 billion cubic feet per day.
The percentage of natural gas flared decreased from 12 percent in January to 11 percent in February, the department said.
The state has 51 drilling rigs operating Thursday, compared to 30 a year ago at this time and 91 two years ago.
Sixty percent of oil was transported by pipeline in February while 25 percent was transported by rail, the North Dakota Pipeline Authority said. The amount of crude being shipped by rail was less than 300,000 barrels per day, with destinations primarily on the East and West coasts, said Director Justin Kringstad.