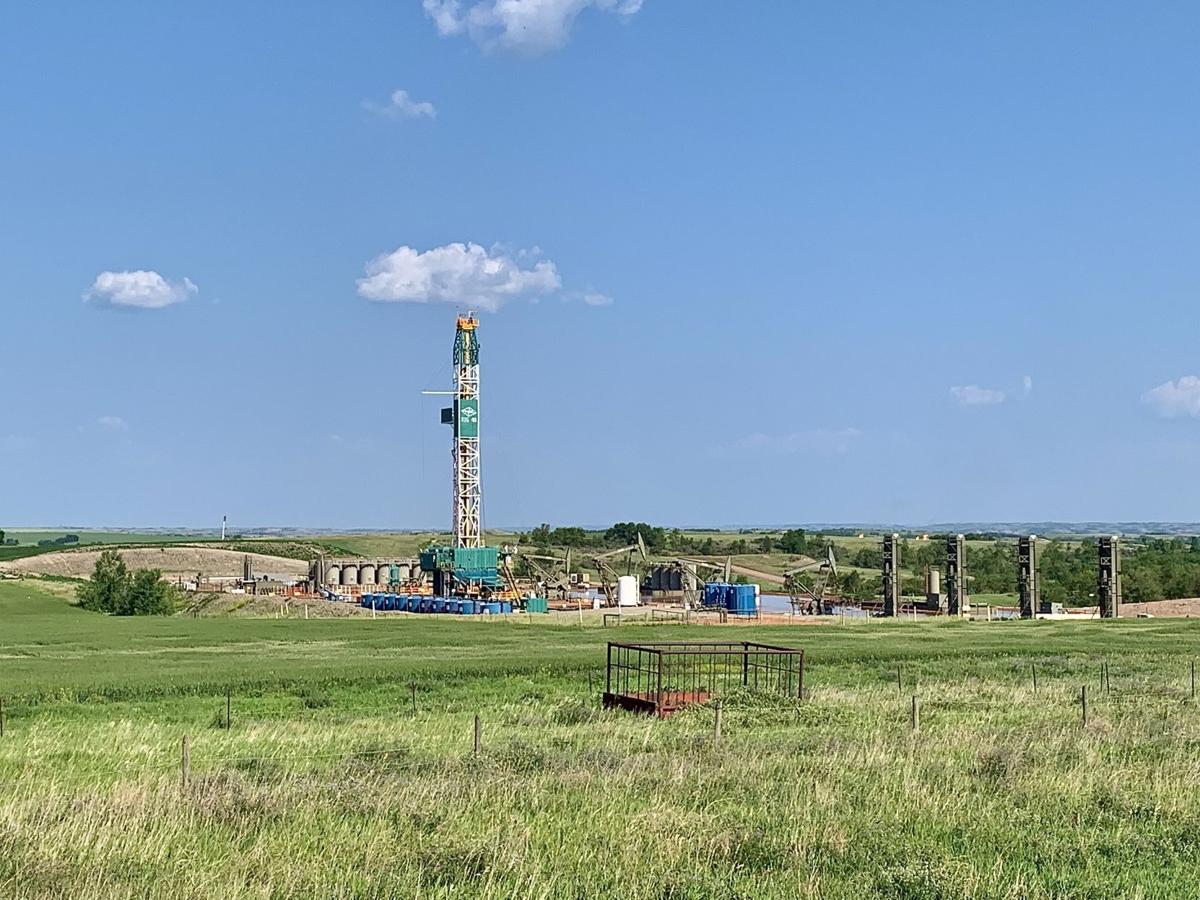 A North Dakota regulator says the state's oil output is "flat as a pancake" due a lack of crews available to frack wells.
The oil industry in North Dakota is undergoing a workforce shortage as it recovers from the coronavirus pandemic. The shortage is felt particularly hard by companies in need of crews to inject water, sand and chemicals down wells to crack open rock and release oil. The process, known as fracking or hydraulic fracturing, is a key step before a well drilled in the Bakken can begin producing oil.
Eight such crews are working in North Dakota, up from just one at the height of the downturn brought on by the pandemic last year, State Mineral Resources Director Lynn Helms said. He would typically expect at least 20 operating in the state at today's oil prices. West Texas Intermediate crude, the U.S. pricing benchmark, was trading near $70 per barrel on Tuesday.
"Most of these folks went to Texas where activity was still significantly higher than it was here, where they didn't have winter and where there were jobs in their industry," Helms said. "It's going to take higher pay and housing incentives and that sort of thing to get them here."
North Dakota's oil production rose 4,000 barrels per day in May, the latest month for which data is available. That is a negligible increase, and the state produced 1.128 million barrels of oil per day that month. State data lags several months, and the data for May was released Tuesday.
The fracking side of the industry is also experimenting with new techniques amid the drought that has plagued North Dakota for most of the year. One business, for example, is looking to use saltwater to supplant some of the freshwater used in the fracking process. The fluid is being transported several miles through a flat line hose tucked inside another hose to prevent leaks until it reaches a fracking site, Helms said.
Such a setup appears to be a way to reduce costs while cutting back on using freshwater, and several other companies have expressed interest in trying similar techniques, he said.
Natural gas production in North Dakota rose 1% in May to 2.981 billion cubic feet per day. Of that amount, 92% was captured and diverted to processing plants or used in other ways. The rest was burned off in flares alongside wells.
The state is meeting its gas capture target of 91% overall, though flaring was particularly bad in May on parts of the Fort Berthold Indian Reservation south of New Town, Helms said. State officials weren't sure what had happened to cause the uptick there, though a lack of pipelines and processing facilities north of Lake Sakakawea has caused flaring to be worse there than elsewhere in the state at times in the past.
North Dakota Pipeline Authority Director Justin Kringstad expects the state will have adequate pipelines and processing infrastructure to accommodate gas for at least the next year and a half but will need more at that point to accommodate growing production.
"We certainly still have a tremendous amount of infrastructure needed to stay on the gas capture challenge in North Dakota," he said.