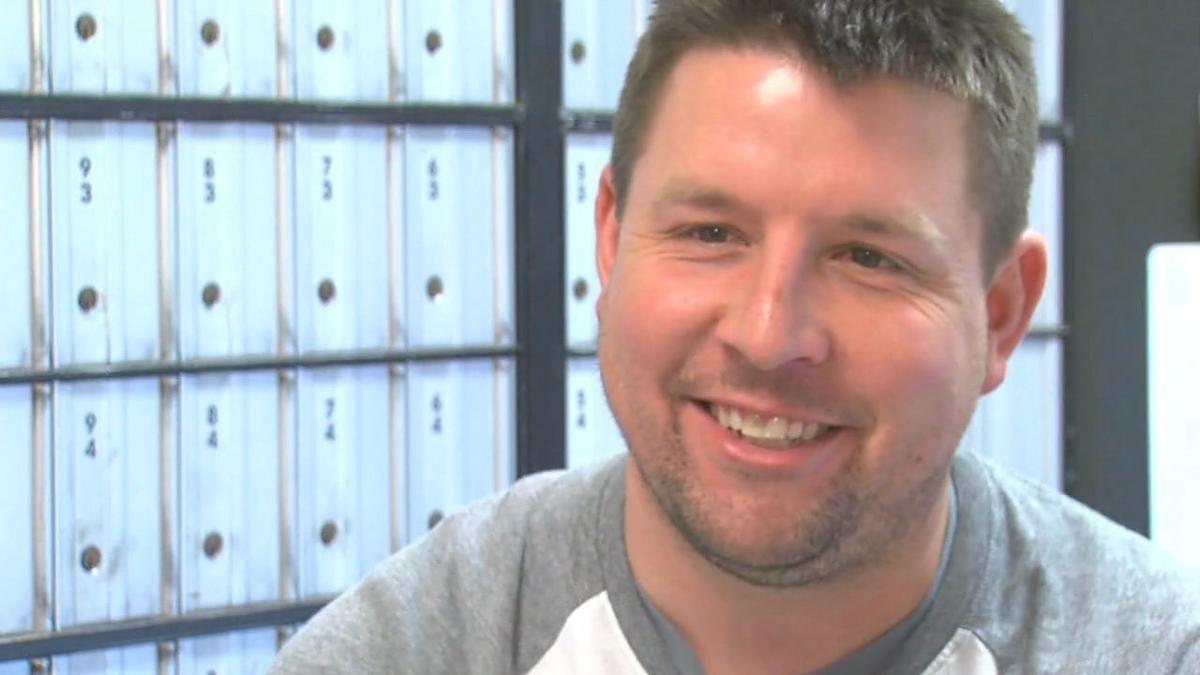 MINOT – Josh Hefta has 162 stops on his rural mail route in Walsh County.
"I've gotten to know a lot of people," he said.
One of those people is 94-year-old Alice Paschke, who lived alone on a gravel road.
"Alice was just a nice lady, and she was out there by herself," Hefta said.
Last fall, Hefta started bringing Paschke's mail up to her house every day. She was getting slower. On a cold day in January, he knocked on her door and didn't hear anything. He knocked again.
"I thought I could hear a faint somebody in the house," Hefta said.
Paschke had fallen 20 hours earlier and couldn't get up or reach the phone. She knew her one chance would be when the mailman would come to her door about 12:45 p.m.
"I said, 'Come in.' I said, 'I need help,'" she recalled Thursday, May 18. "He saved my life. And that's a true story."
When he heard Paschke's cries for help, Hefta wasn't sure what to do. He wasn't sure if could break a door down. But that's what he did.
"I hit it pretty good twice, and it popped up. Adrenaline I guess," he said.
Chet Paschke, Alice's son, said Hefta even apologized for the damage to the door.
"I told him that should be the last of your worries," he said.
Asked what it was like when Hefta walked in to rescue her, Paschke said, "I thought I was in heaven already."
Hefta was recognized for the lifesaving feat Thursday with the Postmaster General Award, the highest award a mail carrier can receive. He was bestowed the award in a ceremony at the post office in Minto, a town of about 600 people 30 miles north of Grand Forks. His name will also be added to the Heroes Wall at the Postal Service headquarters in Washington.
"I'm quite honored, actually. I've never had anything like this happen to me. Pretty big honor," he said, noting that it was part of his training as a mail carrier to check on vulnerable people.
Paschke also made it to the post office Thursday, marking the first time she and Hefta have been reunited since that January day.
"Just a good mailman, and I can't forget him," Paschke said. "For the rest of my life, for as long as my memory works, I'm going to remember."
Now Alice lives in a nursing home in Grafton, along someone else's mail route. So Hefta no longer gets a Rice Krispie treat and a can of Coke as a midday snack.
"Now I got to pack my own drinks," Hefta said with a laugh.
"I'm quite honored, actually. I've never had anything like this happen to me. Pretty big honor."

Josh Hefta, rural North Dakota mail carrier who is credited with saving an elderly woman's life after she had fallen and cried out for help for almost a day