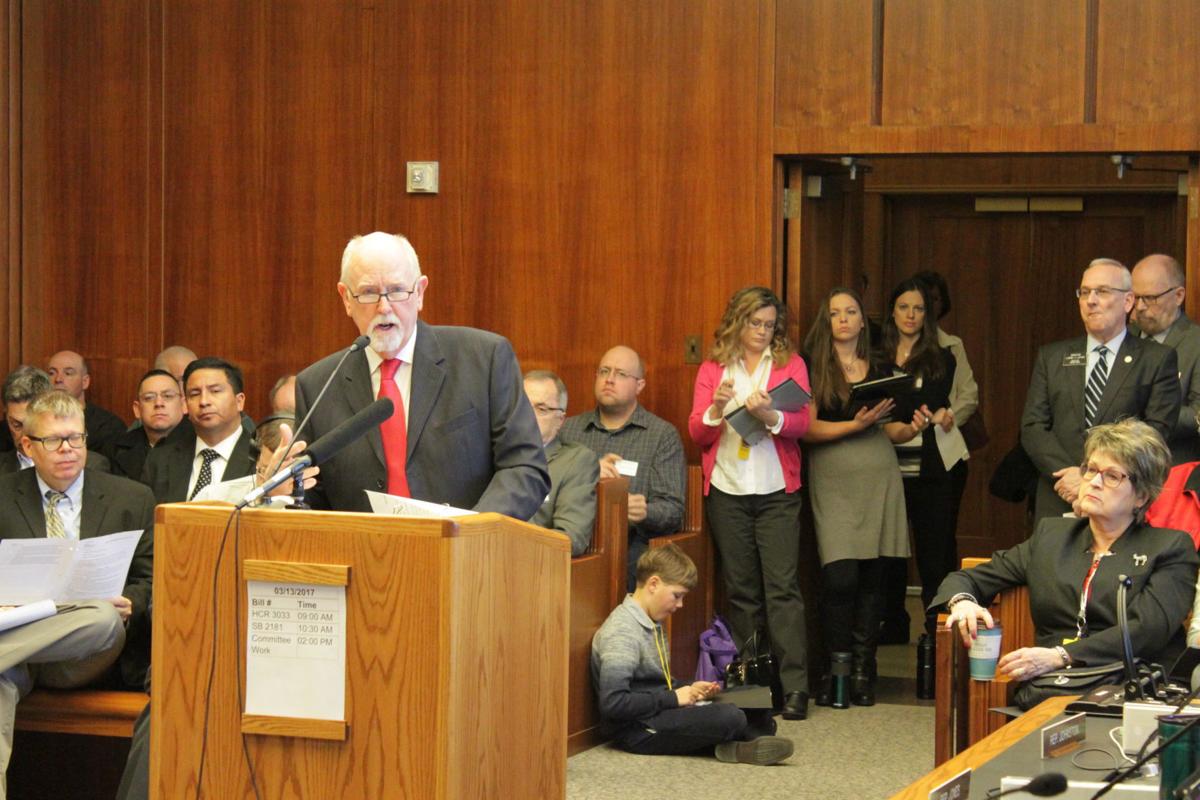 A bill adjusting North Dakota's voter ID law awaits action from Gov. Doug Burgum after the Legislature approved it this week.
The Senate passed House Bill 1369 in a 35-10 vote Tuesday, after the House approved it Monday. Although proponents said it will help protect the integrity of the state's elections, an attorney challenging North Dakota's voter ID laws said the bill doesn't comply with a federal judge's 2016 ruling.
For those who don't bring a valid ID to the polls, the bill allows voters to cast a ballot that's set aside until they produce an ID. If an ID doesn't include required information or is out of date, a voter could use a current utility bill, bank statement, government-issued check, paycheck or government document to supplement the ID.
The bill lists valid forms of identification as a driver's license or non-driver's ID card issued by the Department of Transportation or a tribal government-issued ID. It also includes several options for those living in "special circumstances," such as in a long-term care facility.
The bill, introduced by Republican lawmakers led by House Majority Leader Al Carlson, R-Fargo, comes amid a federal lawsuit over the state's voter ID laws.
Secretary of State Al Jaeger was sued by seven members of the Turtle Mountain Band of Chippewa in early 2016 over changes passed in the previous two legislative sessions by the Republican-led Legislature. The plaintiffs argued the law disenfranchised Native Americans.
Last year, a federal judge ordered the state to supply affidavits to voters who couldn't provide an ID at the polls. Lawmakers previously eliminated the affidavits, which voters used to swear they were a qualified elector.
The voter ID case is still pending, said Deputy Secretary of State Jim Silrum. He said House Bill 1369 "does satisfy everything that they were claiming was disenfranchising to the voters that they represent."
Rep. Mary Johnson, R-Fargo, wasn't convinced. Speaking on the House floor Monday, she said the bill doesn't provide a true "fail-safe option" like the affidavit.
"I don't believe this will pass constitutional muster again," she said.
Tom Dickson, an attorney representing the seven tribal members, said in an email the bill "does not comply with the court's ruling." He said the provision requiring people to return with an ID if they cast a ballot that's set aside is meant to "eliminate votes, not count all of them."
"In America, we want to count votes, not curtail them," Dickson said.
Rep. Jim Kasper, R-Fargo, said there were too many problems with the affidavits. Information previously provided by Cass County showed 1,837 of the 5,005 affidavits filed there last year were not returned or verified.
Silrum previously said the ballots cast by people who used an affidavit were counted prior to a post-election verification process conducted by county auditors.
"We require IDs for getting on an airplane or buying cigarettes or buying alcohol," Kasper said, questioning why the state wouldn't do the same for voting.