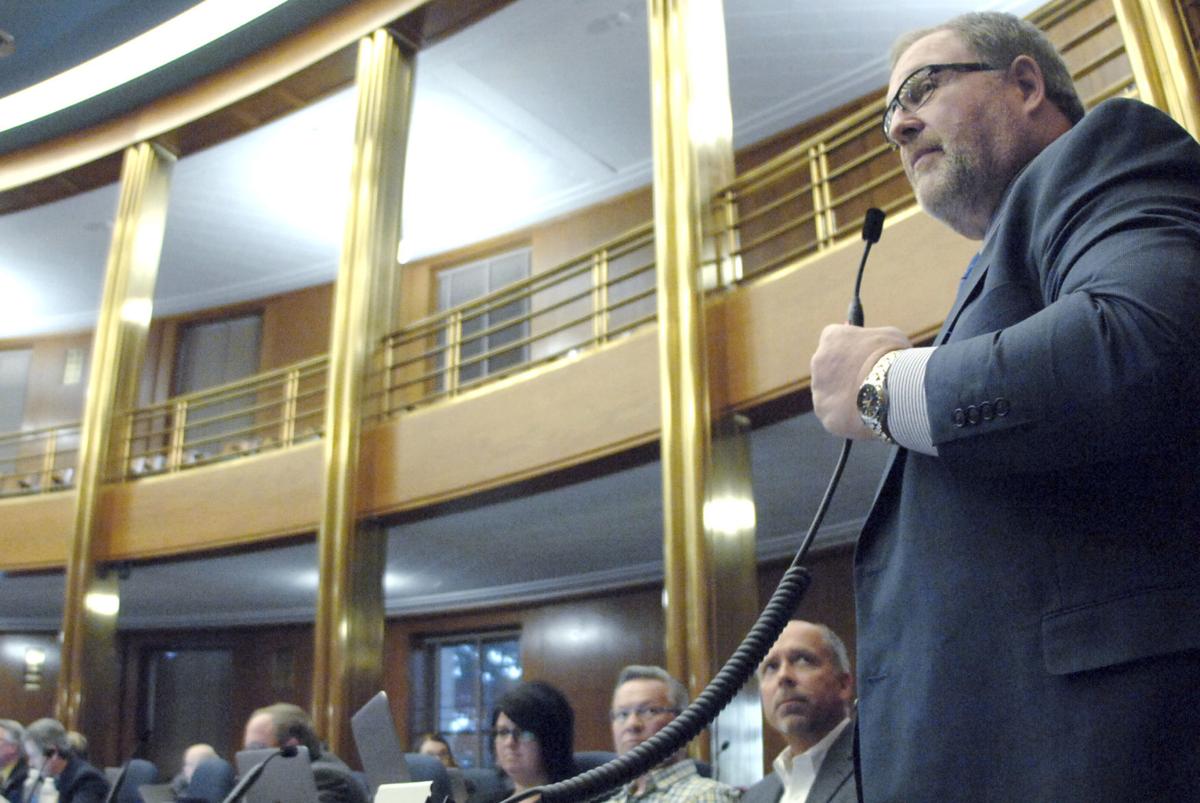 The North Dakota House considered a handful of gun bills Tuesday to relax state laws related to firearms.
With little discussion, the House passed legislation allowing qualified people to carry a concealed firearm without a permit and to create a "first armed responder in schools" pilot program. Legislators also approved tweaks to state law governing concealed weapons in churches.
The so-called "constitutional carry" bill says a person who is not otherwise prevented from having a Class 2 concealed carry license and has had an ID issued by the state Department of Transportation for at least a year may carry a concealed firearm. It also requires those individuals to notify law enforcement officers of their concealed weapon during a traffic stop.
Rep. Greg Westlind, R-Cando, listed other activities that require a license and questioned why people shouldn't be required to have one for carrying a concealed weapon.
"Being able to carry a concealed weapon is a privilege," he said.
Westlind was in the small minority in his opposition. House Bill 1169, introduced by Rep. Rick Becker, R-Bismarck, passed 83-9.
You have free articles remaining.
House Bill 1310, the armed responder in schools bill, passed by a 73-19 margin. It allows the superintendent of public instruction to accept proposals from the first 10 schools seeking to participate in a pilot program in the 2017-19 biennium. The school must submit a plan to the superintendent that specifies how it will implement the program, and the plan must require the selected person to complete training equivalent to the South Dakota school sentinel program.
The person selected to participate in the program must complete a criminal background check, as well as a physical and mental health evaluation, and must be approved by the school board to carry a concealed firearm on school property. He or she also must have a valid Class 1 concealed weapons license.
Under the bill, the superintendent of public instruction is required to provide "periodic reports" to Legislative Management on the program's implementation and progress.
The bill was amended from its original version. Rep. Dwight Kiefert, R-Valley City, previously said his bill would provide additional security for rural schools, according to the Bismarck Tribune.
The House also passed a bill that removes the requirement that law enforcement know the names of people churches allow to carry a concealed weapon on its property. It adds language to state law, however, that says a church or place of worship may not be held liable for injury, death or damage to property caused by a person permitted to carry a concealed weapon.
Current state law says a licensed person may carry a concealed weapon in a church or place of worship if they have permission from its primary religious leader or governing body. That language is untouched by House Bill 1273, which passed in a 73-19 vote.
The House rejected a bill amending the definition of "publicly owned or operated building" in the section of state law dealing with possessing a firearm or dangerous weapon at a public gathering. It also shot down legislation that said personal firearms and ammunition manufactured in North Dakota that stay in the state aren't subject to federal laws or regulations.