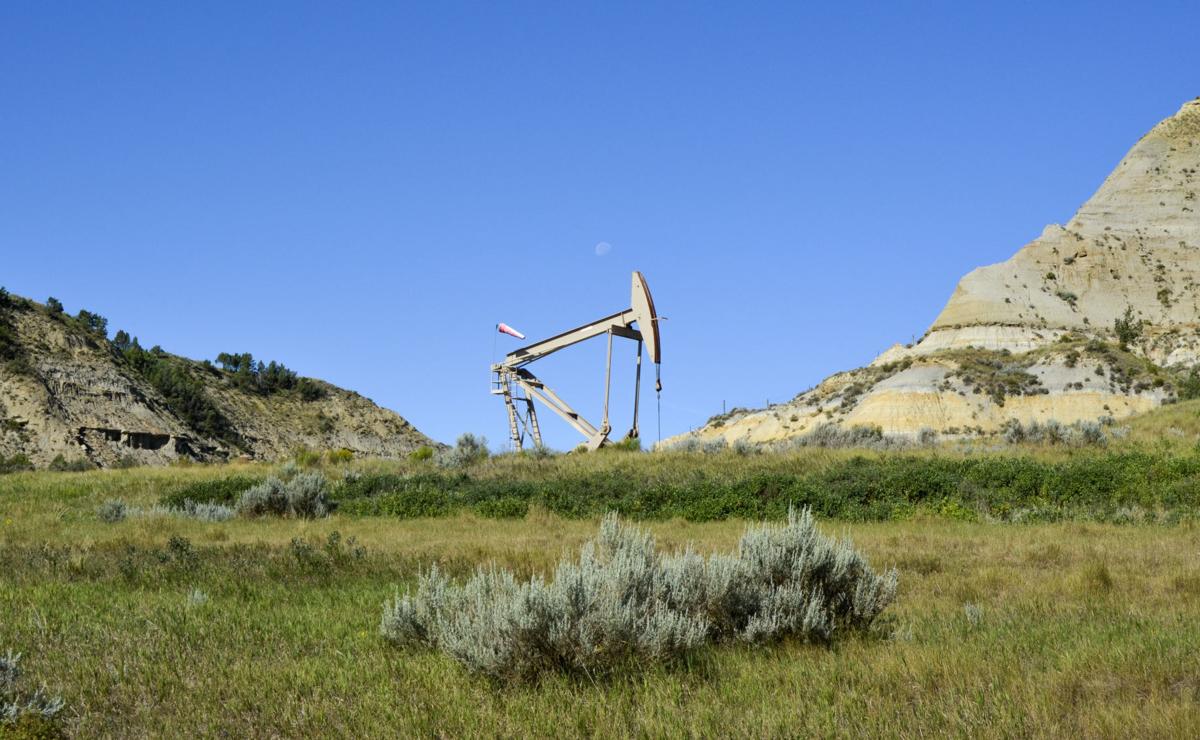 North Dakota's top oil lobbyist watched in "complete shock" as the Biden administration in its first few days unleashed a flurry of orders targeting his industry.
On Day 1 came an executive order rescinding a permit for the Keystone XL pipeline and directing the Environmental Protection Agency to prepare a rule aimed at eliminating emissions of methane, a potent greenhouse gas, from oil and gas operations.
On Day 2, the acting Interior secretary suspended oil leasing and permitting on federal lands for 60 days.
And on Day 8, Biden issued an order extending the pause on new federal oil leases indefinitely while the government reviews leasing and permitting activities, among a host of other measures aimed at addressing climate change.
"Those are things it took the Obama administration eight years to develop, and they're rolling them out in eight days," said Ron Ness, president of the North Dakota Petroleum Council.
To Ness, Biden's swift actions overlooked America's heartland and felt like an assault on the oil industry. They come at a time when many Bakken-based companies are still reeling from the downturn brought on by the coronavirus pandemic.
"There is just no regard for producing states such as North Dakota, no regard for the jobs, the impacts on the communities, the tax ramifications, the cost of energy, the fact that this will allow OPEC and other countries to make more oil and export it to the United States again," Ness said.
On top of Biden's orders came a major court ruling this week on the Dakota Access Pipeline, which carries as much as half of North Dakota's daily oil output to market. The ruling did not shut down the pipeline, but it left open that possibility.
North Dakota's environmental community also paid close attention to the new president's busy first days.
"It seems the Biden administration is taking very seriously their responsibility to protect the health and environment of our country," said Wayde Schafer, a spokesman in North Dakota for the Sierra Club. "That's a refreshing change from the previous administration."
Federal lands
Federal lands in western North Dakota will see the most immediate impact of Biden's orders.
With that in mind, North Dakota Sens. John Hoeven and Kevin Cramer, both Republicans, introduced legislation this week that would prohibit a presidential administration from issuing a leasing or permitting ban without approval from Congress.
One of the places where drilling on federal property occurs most in North Dakota is in the Little Missouri National Grassland, a broad swath of land amid the Badlands. There, land and mineral ownership is like a patchwork quilt with parcels of federal, state and private property stitched together. Oil wells are common across all three types of ownership.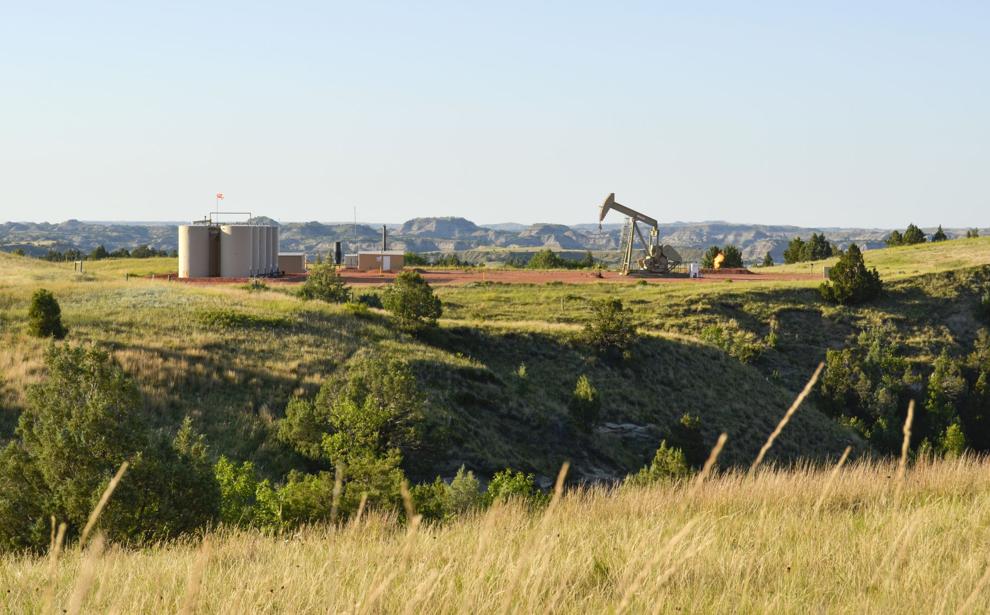 The head of the Badlands Conservation Alliance noticed a number of statements from North Dakota leaders this week sounding the alarm about the potential economic harm of curtailed drilling on federal land.
"There is so much oil development on private land, I'm not sure that's true," Executive Director Liz Loos said.
She said her group's members recognize the importance of oil to the state and aren't against all drilling in the Badlands, but they feel "we don't need to take every drop of oil out of the grasslands."
The U.S. Forest Service and Bureau of Land Management both play a role in leasing on federal lands in North Dakota. The bureau is tasked with holding lease sales for federal minerals that allow oil companies to secure the right to develop a particular tract. To drill a well there, an oil company must later secure a permit from the bureau.
Although leasing is paused and permitting is on hold for 60 days, the orders do not affect leases and permits already approved by the bureau, so drilling on federal lands will not come to a standstill overnight.
Much of the best federal minerals have already been leased in North Dakota, Ness said. Across the Dakota Prairie Grasslands, an arm of the Forest Service, three-quarters of 845,000 acres open for leasing have been secured by oil companies, according to the agency.
Federal leases last for 10 years, and permits are good for two years.
Drilling statewide has slowed significantly since last spring amid low oil prices. Just 13 rigs were operating in the state on Friday, down from the mid-50s before the pandemic.
State Mineral Resources Director Lynn Helms told regulators this week that one aspect of Biden's orders caught his attention: the president set plugging abandoned oil wells as a priority. Helms has been working on a proposal with a group of oil-producing states to make up to $25 million in federal money available to each state over the next five years for cleaning up old well sites. North Dakota began its own abandoned well-plugging effort last year using coronavirus stimulus money.
Helms also touched on the potential for a drilling ban on federal lands when he spoke to the three-member state Industrial Commission. He predicted such a ban would mean that 14% of all the potential slots where wells could be drilled in the state would go undeveloped. There are 16,000 wells operating statewide, and Helms estimates as many as 24,000 more could be drilled. A federal permitting ban would prevent companies from developing about 3,400 of those slots, he said.
"I don't want to minimize it, but the impact on North Dakota relative to the other shale states is much less," he said. "Still, it's extremely significant."
Other oil-rich states such as Wyoming and New Mexico see a far greater proportion of drilling on federal land.
A December 2020 study from the University of Wyoming comparing the impact of a potential leasing and permitting ban across Western states characterizes oil production on federal lands in North Dakota as "relatively small." However, the study said North Dakota still would stand to lose hundreds of millions of dollars in tax revenue and thousands of jobs.
Tribal lands
The Biden administration clarified this week that its leasing pause does not apply to tribal trust lands such as those on the Fort Berthold Indian Reservation in the core of the Bakken oil patch.
That's a relief for North Dakota's oil industry, as two-thirds of the minerals that pose the best return for oil development on Fort Berthold are held in trust by the federal government for the Three Affiliated Tribes.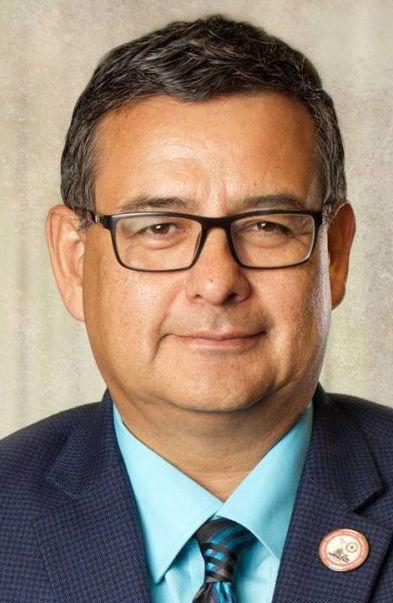 Chairman Mark Fox said the tribe is "elated" the Biden administration carved out an exception for those lands.
"You can't put trust lands in the same basket as federal public lands, but they tend to do that," he said, referring to federal agencies under past presidential administrations.
Fox said the tribe stressed to people in Biden's orbit before he became president that the administration needs to defer to tribes by allowing them a say in how the oil industry operates on their lands when it comes to issues such as royalty deductions and natural gas capture to prevent wasteful flaring.
"We know how to regulate and to accomplish development while protecting our own assets and lands," he said. "Oftentimes the federal government is too bureaucratic and slow or not pertinent to the issues, and we have sometimes a heck of a jousting match to get them to see things differently and revise their rules."