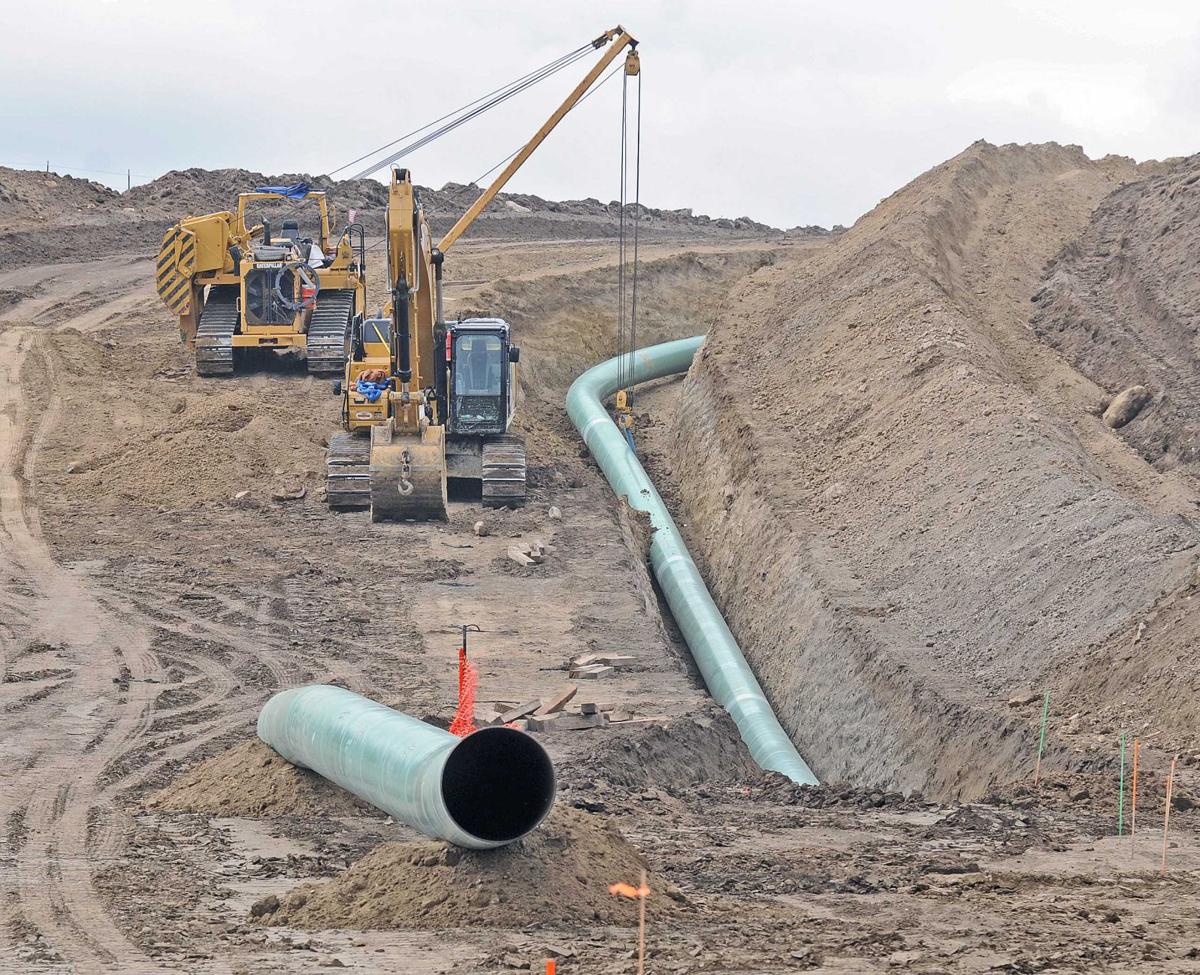 The state of North Dakota on Monday urged a federal appeals court to halt the shutdown of the Dakota Access Pipeline while its developer appeals a judge's order to turn off the line and empty it of oil until its environmental soundness is proven.
Meanwhile, federal officials who permitted the pipeline notified the U.S. Court of Appeals for the District of Columbia Circuit that they, too, plan to oppose the judge's order.
U.S. District Judge James Boasberg a week ago ordered the pipeline be shut down during a lengthy environmental review that he previously ordered the U.S. Army Corps of Engineers to conduct. The study is expected to take more than a year.
The ruling came in a four-year-old lawsuit spearheaded by the Standing Rock Sioux Tribe, which fears a potential spill from the line could contaminate the Missouri River, which the tribe uses for drinking, fishing and religious practices. Texas-based developer Energy Transfer and the Corps maintain the pipeline is safe.
The Corps conducted a less-thorough environmental study before approving an easement for the pipeline's river crossing just north of the Standing Rock Reservation. The pipeline has been operating for three years, carrying as much as 40% of North Dakota's daily oil output to Illinois. Boasberg in March ruled that the earlier study was not comprehensive enough.
Energy Transfer plans to appeal. It's asking the appeals court in the meantime to allow the pipeline to continue operating, saying the shutdown process could take about three months -- well beyond Boasberg's Aug. 5 deadline.
Department of Justice attorneys representing the Corps notified Boasberg on Monday that the government also plans to appeal the judge's March 25 and July 9 orders.
North Dakota Solicitor General Matt Sagsveen on Monday filed a document with the appeals court supporting the company's efforts to keep the pipeline operating while it appeals. He reiterated state claims that a shutdown will devastate the oil industry and cost the state billions of dollars in tax revenue, impacting programs and affecting residents.
"These definite consequences vastly outweigh the entirely speculative potential harm of a spill or leak while the (study) proceeds," Sagsveen wrote.
Thousands of opponents of the $3.8 billion pipeline flocked to southern North Dakota to protest in 2016 and 2017. Some clashed with police, resulting in more than 760 arrests over a six-month span.
Be the first to know
Get local news delivered to your inbox!