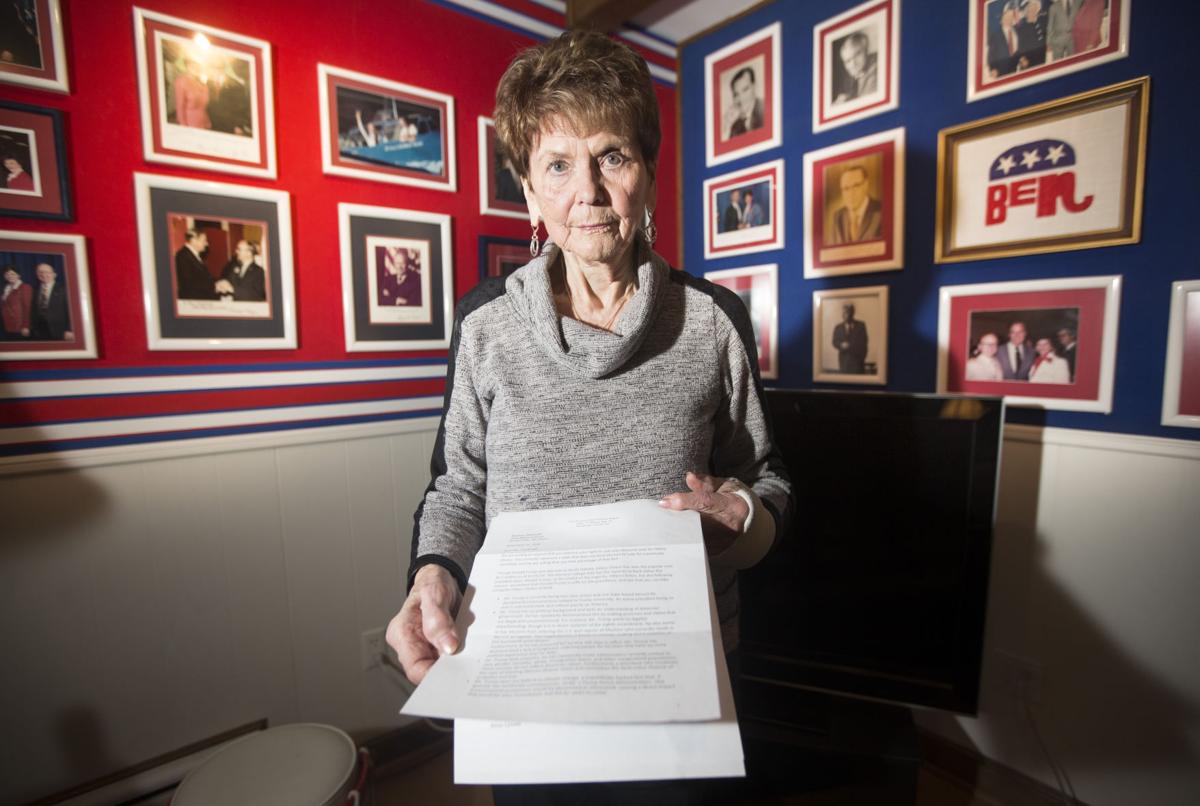 GRAND FORKS -- John Olson's email inbox has been inundated lately with messages about the election.
The details vary, but the overriding message is clear: Don't vote for Donald Trump on Dec. 19.
As one of North Dakota's three electors, Olson is tasked with representing his state in the Electoral College by casting a vote for one of the presidential candidates. And even though Trump won North Dakota with 63 percent of the vote, Olson said Monday he's received "hundreds" of messages asking him to vote against the Republican president-elect.
"I'm not conflicted. I'll be voting for Trump," said Olson, a former Republican state lawmaker.
That appears to be the case with the other two electors, Duane Mutch and Bev Clayburgh. Both said they've received a few letters making similar requests.
"I wouldn't even consider making a change because a large percentage of my fellow citizens voted for Trump," said Clayburgh, who lives in Grand Forks and has received letters from both coasts. "I'd probably have to leave the state if I voted otherwise."
The messages to North Dakota's electors appear to be part of a larger effort across the country. A Change.org petition asking electors to vote for Democrat Hillary Clinton had garnered more than 4.6 million supporters as of late Monday morning.
It's unclear how organized the effort is, although two of the letters sent to Clayburgh and one of the emails Olson received are almost identical. That message, posted online as a sample letter to electors, argues that Trump is not qualified to be president. It also points to "an unprecedented level of interference" during the election, including the hacking of private emails, allegations of voter suppression in swing states, FBI Director James Comey's actions over the investigation of Clinton's use of a private email server, and incidents of voter intimidation.
Another email Olson received Monday morning argued Trump is unqualified and has "no regard for the office, for the Constitution, or for the dignity and greatness of our dear country." It also points out Clinton won the national popular vote, with her lead growing to more than 2 million, according to Reuters.
"Of course faithless electors are incredibly rare, which is as it should be -- this is a unique circumstance, which requires emergency measures," the email to Olson states. "Not voting for Trump (or choosing to vote for another candidate) would be patriotic."
Twenty-one states do not require members of the Electoral College to vote for their party's designated candidate, according to the nonprofit organization FairVote. The most recent case of the so-called "faithless elector" came in 2004, when an unknown person from Minnesota who had pledged to vote for Democrat John Kerry voted instead for his running mate, John Edwards, according to FairVote.
Jim Silrum, North Dakota's deputy secretary of state, said most people contacting his office ask for contact information for the electors.
"But some do not understand the process and think that we have some authority to make the electors change their vote, or that we are the electors," he said in an email.
The electors will meet at 1 p.m. Dec. 19 at the governor's office -- the public could attend the event -- to cast secret and separate ballots for president and vice president, Silrum said.
The Electoral College push also comes as Clinton's campaign announced over the weekend it would join Green Party candidate Jill Stein's efforts to seek a recount in several states where Trump won by slim margins. Marc Elias, the Clinton campaign's counsel, said they "intend to participate in order to ensure the process proceeds in a manner that is fair to all sides," but he noted they had not found "any actionable evidence of hacking or outside attempts to alter the voting technology."
Olson said everyone is looking with some "curiosity" as to how Trump will perform as president, but he doesn't want to "relitigate" things that were said during the campaign.
"I think now is the time … to move forward," he said.