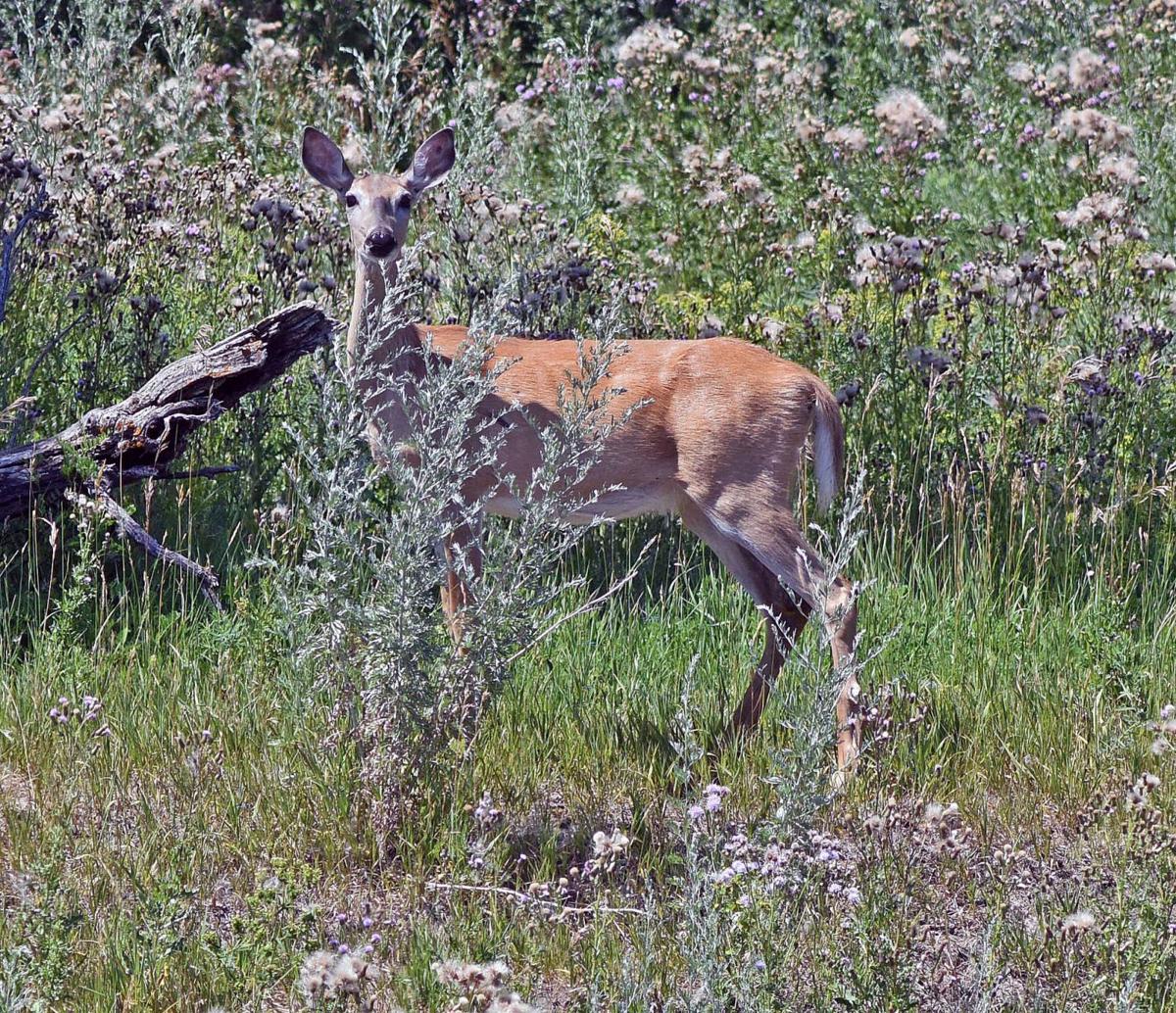 Deer hunters are being allowed to buy an unlimited number of remaining North Dakota doe licenses in four southwestern hunting units, as the state Game and Fish Department looks to dole out all of this year's allotted licenses.
The wildlife agency is making 1,930 remaining doe licenses available as concurrent season licenses -- valid during any open season. The agency hasn't used the tactic since 2011.
"We've not had to do it for a number of years simply because all of our licenses that we have allocated were selling," Wildlife Chief Jeb Williams said.
Deer license numbers have increased four straight years and took a big jump this year -- up nearly 19% from 2018 to 65,500. Both the white-tailed and mule deer populations have been rebounding after three straight harsh winters beginning in 2009.
"The part of the state that the majority of tags remain are areas that are a fair distance away from North Dakota's higher-population cities, and we have increased licenses in those areas. Deer numbers are doing good," Williams said.
The licenses will be available beginning Monday at 8 a.m. Central time. They can be used during the archery season with a bow; during the deer gun season with a bow, rifle or muzzleloader; or during the muzzleloader season with a muzzleloader. Youth who are under age 14 at the end of the calendar year can get a concurrent season license for archery only.
Hunters with concurrent season licenses are restricted to the type of doe printed on the license, and they must stay in the unit to which it is assigned.
Hunters can purchase multiple concurrent season licenses. That can be an incentive for hunters who must travel long distances to the hunting unit.
"It encourages people, whether they're from Walhalla, whether they're from Minot, it might make them look at it as a more efficient (hunting) opportunity," Williams said. "If they can have a couple of deer tags, or three, it just makes people think a little more about it."
The majority of the remaining licenses are in Unit 3F2, where chronic wasting disease cases have been documented in recent years, and the neighboring Unit 3F1.
"The goal isn't to eliminate the deer population (in those units), but having a little lower deer density in those areas is one of those things we try to do to reduce the spread of CWD," Williams said.
Residents and nonresidents can buy remaining doe licenses via the Game and Fish website, at gf.nd.gov.
This year's regular gun season opens at noon on Nov. 8 and runs through Nov. 24. The muzzleloader season runs from Nov. 29 through Dec. 15. The bow season began Aug. 30 and runs through Jan. 5. Deer hunting contributes tens of millions of dollars to the state's economy, according to state Tourism Division data.
Be the first to know
Get local news delivered to your inbox!